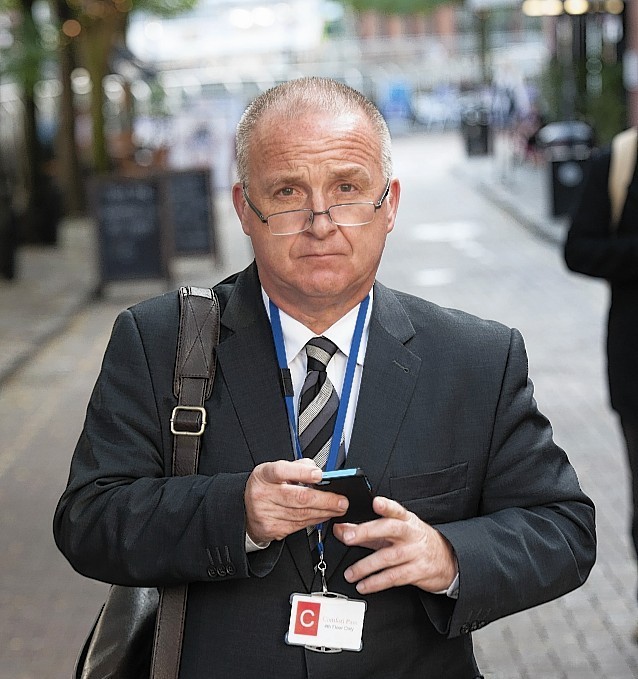 A north-east doctor who was "struck off" after he had an affair with a vulnerable patient lost an appeal against the decision yesterday.
Gordon Carter, 54, became involved with the woman while he was working at a GP practice in Huntly, in Aberdeenshire.
A General Medical Council fitness to practice panel later ordered that he be erased from the medical register following a hearing.
North-east doctor found guilty of misconduct following affair with patient
But Dr Carter appealed the decision to the Court of Session in Edinburgh where his lawyers argued the decision should be quashed and a lesser punishment of suspension imposed. The maximum period of suspension is for 12 months.
Andrew Smith QC said that, following the ruling, he was prohibited from making an application to rejoin the register for five years.
The senior counsel told the civil appeal judges: "He will almost certainly not work as a GP again if the decision stands."
But Lord Menzies, who heard the appeal with Lady Clark of Calton and Lord Turnbull, said: "We are unable to say the panel's decision was excessive or disproportionate."
The senior judge said they could not hold that the GMC decision was "plainly wrong" and the appeal would be refused.
Lord Menzies said: "In the present case, the appellant initiated and maintained a sexual relationship with a woman who was not only a patient, but a vulnerable patient."
He said the judges accepted that the vulnerability of the woman, known as patient A, was not such as to preclude her giving consent to a sexual relationship.
Lord Menzies added: "There is no suggestion that the appellant was guilty of any criminal offence."
The senior judge said: "We recognise there is considerable support for Dr Carter's position locally. There was a significant number of letters of support and a petition with about 1000 names on it and there are many members of the public in court today to show support for him."
"The panel was aware of this public support and clearly took it into account in their decision," he added.
Lord Menzies added they had also taken account of the GP's previously unblemished career.
He pointed out that the court's function was not to consider all the material relating to the appropriate disposal of the case afresh.
Mr Smith had claimed that the decision to impose erasure on the GP was "disproportionate and unnecessary" and argued that, in a case which did not involve a clinical question, the court could more easily intervene.
He ad: "He has expressed and continues to express remorse for his actions," and understood "He had crossed a line, a professional line, he ought not to have crossed".
Mr Smith argued that applying a test set out in a previous court ruling suspension for a year would have been proportionate and would have sent a message to the public that the medical profession would not tolerate such behaviour.