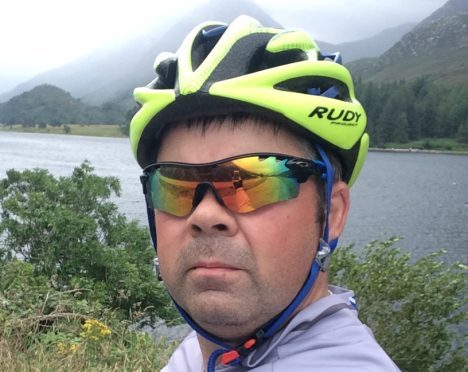 A north-east businessman has hit out at "exploitative" delivery charges to the region.
Firms across the country have come under pressure for adding on extra fees to send goods to customers in the Highlands and Moray.
Calls have now been made to ensure codes of practice are enforced to ensure customers get a fair deal.
Last week, the Press and Journal revealed Lloyds Pharmacy was charging £50 to deliver a mobility scooter to a terminally ill woman in Keith – despite advertising free UK delivery online.
When Robert Boyle complained to the firm, he was told courier charges were to blame.
But last night, Mark Stephen, who started running a sports supplement firm from his Turriff home last year after more than two decades in the oil industry, revealed he pays nothing extra to ship items from the north-east.
He said: "It can't just be down to the couriers. If I ship a box to Essex or to Inverness, it costs exactly the same – less than £7.
"The only difference I've found is when I've sent items to the Isle of Man and, even then, it was only 89p extra.
"When I see extra delivery charges for my AB postcode, I refuse to pay it. I factor in the postage to all my profit margins.
"I don't see how they can charge extra to send stuff here when it doesn't cost extra to do it the other way. It's just exploiting the Scottish person."
Mr Stephen, who runs Alba Sports Nutrition, researched several couriers and Royal Mail charges while setting up his business.
When contacted, Lloyds Pharmacy declined to say whether courier charges were to blame for the £50 delivery fee to Keith – explaining only that the Moray town was outside their free delivery area.
Halfords dropped a similar charge last year.
Highlands and Islands Enterprise fears the excess fees can have a detrimental impact on trade in the region and has pressed for costs to be universal across the UK.
Moray MSP Richard Lochhead said: "Understandably, there is anger some companies are able to deliver to the north of Scotland at the same cost as the rest of the country whilst others slap on ridiculous surcharges.
"There are currently codes of practices for delivery companies and retailers in place and I'm keen to know to what extent they are being adhered to and how they are enforced."