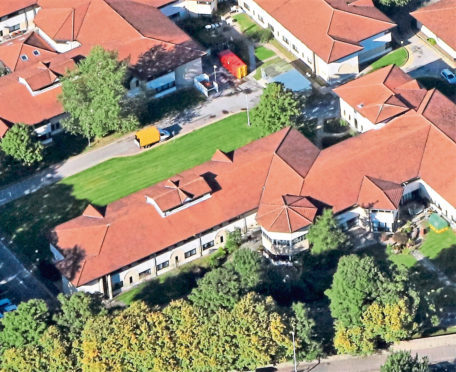 An NHS Grampian facility has been forced to close its doors because of continuing staff shortages in Aberdeen.
The Brodie Ward, which treats adults with mental health conditions at the city's Royal Cornhill Hospital, will shut tomorrow.
Patients will be relocated while health chiefs attempt to hire more staff to run the unit.
Staff members were told about the situation in a letter from NHS Grampian, which stated: "Thank you for your ongoing loyalty and dedication to provide high quality patient care across mental health and learning disability services.
"We know this news will be unsettling for everyone.
"With such high vacancy rates, you have told us it is increasingly difficult to meet planned staffing levels and carry out your roles appropriately."
The existing staff and patients at the Brodie Ward, which is not at full capacity, will be transferred across the remaining five wards in the hospital.
Jane Fletcher, head of hosted mental health and learning disability services, said: "Any change is unsettling, but the safety of patients and staff is our main priority.
"This is a temporary move and we expect staffing levels to improve in the coming months as graduate nurses take up employment at the hospital.
"We will be looking at the models of care for the longer term to determine how the service needs to be organised in the future to better meet the needs of patients.
"This work will involve the public, staff and partners to make sure that the services are sustainable for the long term."
Last month, NHS Grampian was forced to close two dementia units at the hospital, which it described as an "extremely difficult" decision.
A total of 38 dementia patients in the Loirston ward and Lochhead Day Hospital were affected.
Councillor Martin Greig said: "The increasing priority given to mental health issues has been a positive development in recent years.
"It is a genuine reversal to see the removal of facilities at a time when this important area is being recognised as a growing social problem.
"The help provided at the hospital has given considerable relief for many years, so the loss of facilities and experts is unacceptable.
"The situation quite simply calls for more funding to train, recruit and fund the staff we need."