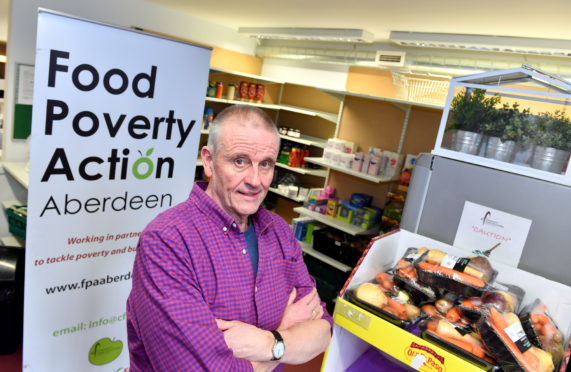 An Aberdeen charity has revealed it is now distributing around 100 emergency food parcels every day to those in need.
Social enterprise CFINE's shock announcement followed the publication of a major new plan into how best to deliver crisis support in the city.
The document from Food Poverty Action Aberdeen (FPAA) has called for greater action from the likes of the council and NHS to make eliminating hunger a top priority.
The demand for food banks and related services in Aberdeen has risen sharply in recent times.
In January 2016 – just three years ago – CFINE was handing out 25 packages a day, far lower than the 100 it is now distributing every Monday to Friday.
While work is already underway to reduce these numbers, the FPAA is urging people to collaborate even more closely with each of its 76 partner organisations – which include CFINE, other charities, public sector staff and faith groups – to help it achieve its goal.
The organisation is also demanding changes to UK Government policy, citing the recent welfare reforms and switch to Universal Credit as the "main cause" of the rapid rise in the needs for its services.
FPAA, formerly known as the Food Banks Partnership Aberdeen, was founded in 2012 in response to the rising demand for emergency food parcels in the city.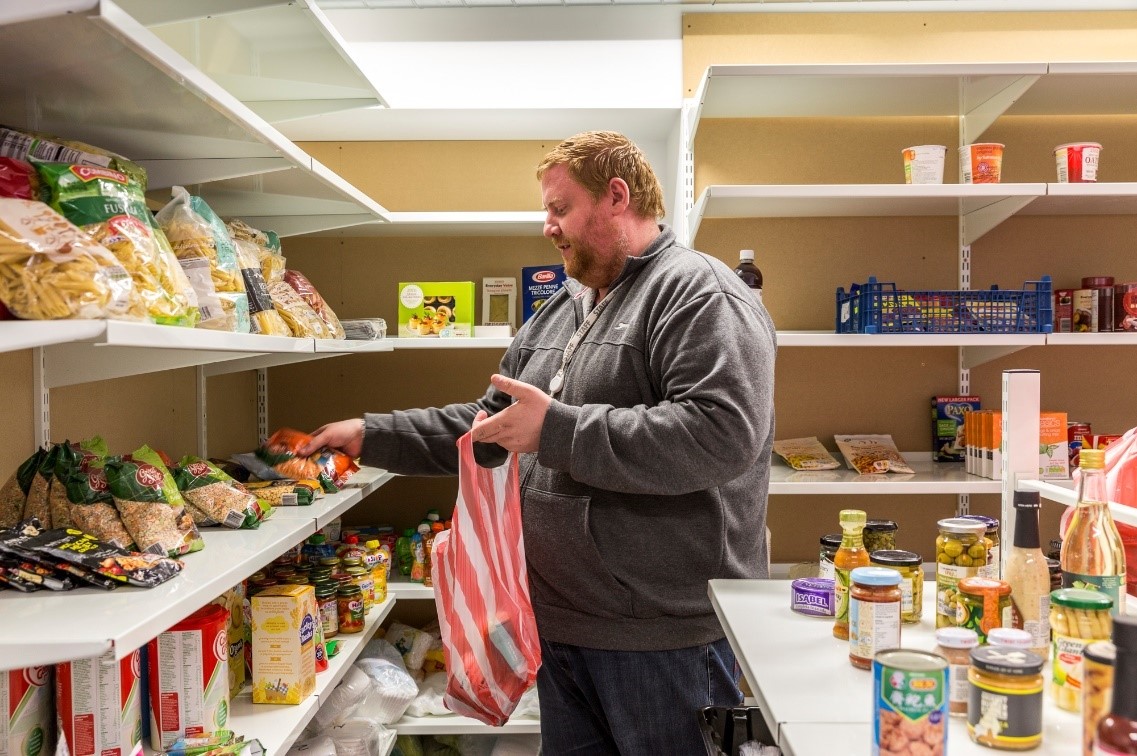 The group's chairman Dave Simmers, who is also chief executive of CFINE, said: "Food poverty and insecurity is an outrage in 2019, but sadly it is a reality.
"For those on low incomes in Aberdeen, the perceived affluence of the city reinforces their situation and can adversely impact on people's self-esteem and well-being.
"Such is the scale of the challenge, as evidenced by FPAA's experience, that the only effective response can be through partnerships with agreed aims and goals between the public, voluntary and, where possible, private sectors – and through involving those with experience of having to struggle daily to feed themselves and their families."
---
Keep up to date with the latest news with The P&J newsletter
---
A UK Government spokeswoman said the number of Scots in absolute poverty was at a "record low" and claimed Universal Credit gave "people the flexibility to increase their working hours while keeping more of what they earn."
She added: "The Scottish Government now has significant welfare powers, including topping up existing benefits, paying discretionary payments and creating entirely new benefits altogether."