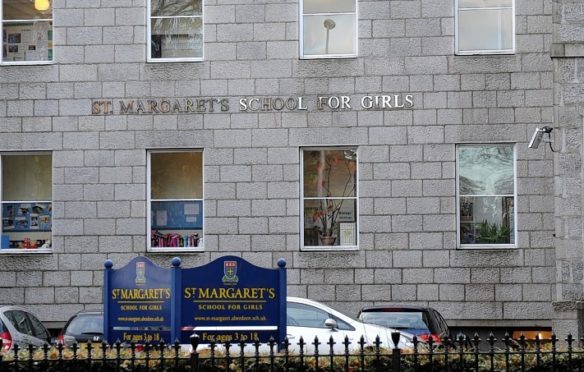 Two north-east childcare centres have gained plaudits from inspectors after unannounced visits.
St Margaret's School for Girls' after-school care in Aberdeen and Rhynie School nursery were visited by the Care Inspectorate last October and September respectively.
And the follow-up reports from both inspections have now been published.
The after-school service at St Margaret's School was rated 'good' in quality of care and support, and 'very good' in quality of environment.
Rhynie School nursery was awarded 'very Good' in both categories.
The comments to inspectors from parents at St Margaret's included: "It's a fun, friendly and safe environment, my daughter always looks forward to going there and she says she is sad to leave."
Another said: "The service is ten out of ten – my children love going."
The report added: "Staff provided a welcoming, inclusive and relaxed atmosphere.
"They had developed trusting and loving relationships with the children, supporting them to feel safe, valued and build confidence.
"Staff spoke with children in a warm, caring and respectful manner, discussing the events of their day and joining in with their play as appropriate."
Meanwhile the nursery at Rhynie School was commended for its "warm, caring interactions between staff and children.
"Children and their families were warmly welcomed into the service.
"Staff took time to listen to parents and share information about children, and valued the need to work with and involve children and families in planning their care."