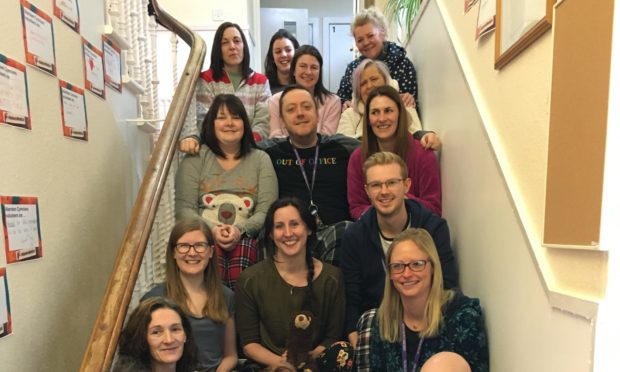 Young people in Aberdeen are being urged to think about where they sleep as part of a new charity campaign challenging the stigma and understanding of homelessness.
The Big SleepIn has been organised by Aberdeen Cyrenians and is a month-long education and fundraising initiative.
It is designed for teachers and youth leaders to help children learn about the right to a safe place to sleep.
Employees at the charity launched the Big SleepIN by hosting a staff pyjama day across the organisation.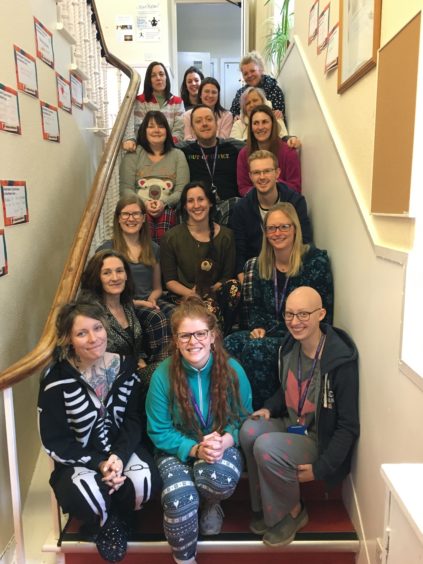 Mike Burns, chief executive said: "We work with some of the city's most vulnerable people and recognise that having a home and a safe place to sleep is the best platform for someone with multiple issues to begin to build a positive and meaningful life.
"We understand that it can be difficult to talk to young people about homelessness as the issue is complex and can be very sensitive.
"The Big SleepIN resources equip educators with the knowledge to make discussing homelessness, poverty and safety easier, as well as encouraging young people to take some practical action to change these issues in our city."
The event will run from March 1 until April 3.
Community and events fundraiser, Bryony Shepherd added: "The Big SleepIN is all about inspiring young people to take action and make change – it's designed to get them thinking about where they sleep and what makes them feel safe.
"We're expecting lots of pyjama days, sleepovers and sponsored sleep walks – and are excited to see young people engaging with us and inspiring change in our city."
Aberdeen Cyrenians is an independent charity that started out as a soup kitchen organised by Aberdeen university students.
It has now been tackling homelessness for over 50 years and supports around 1,500 people every year.