Aberdeen tower block residents have backed calls for their buildings to be fitted with sprinkler systems as firefighters continued a tour to reassure residents.
The city council is considering installing the emergency systems into the bin areas of the city's 59 high-rises as part of a review into fire safety following the Grenfell disaster in London.
Bin areas are frequent targets for fireraisers and a blaze in Torry's Grampian Court started near the bins hospitalised four people in 2015.
The local authority has already written to thousands of multi-storey flat dwellers aiming to reassure them of the safety of the cladding on many of the towers.
It is of a different material to the exterior covering used on the Grenfell, blamed for the rapid spread of the blaze
Drop-in information sessions have been being held across the city this week where residents could ask questions of the fire brigade.
At Grampian Court on Tuesday, residents heard that the fire department's ladders only reach the ninth floor- although some city tower blocks are up to 18 storeys.
Yesterday Seaton's Old Hay's Court was the scene of the visit and residents unanimously backed the idea of sprinklers in the bin areas.
Kelly Park has lived on the eighth floor since 1988.
She said: "I have always felt safe here but I don't see what harm putting in sprinklers could do."
Neighbour Hilda Farman said: "The fire in London was totally shocking, I was watching it in tears.
"But I think that was down to cost, the fire service have told us our cladding is safe. But I still think sprinklers are a good idea."
Elsie Wood added: "I was a fire warden for ten years and I think we need sprinklers, I would give people reassurance."
Tillydrone, Old Aberdeen and Seaton SNP councillor Alex McLellan said installing the systems would be considered as part of an ongoing review.
He said: "The safety of residents is obviously a serious issue and I have been contacted by constituents expressing their concerns. I hope that they have got some reassurance from the meeting."
Colin Clark, Conservative MP for Gordon, has several high rises in his constituency.
He said: "I am pleased to see that council officials are looking pro-actively at installing sprinkler systems in communal areas, but I am sure many people will wonder why this did not happen earlier.
"The potential implications of any further fire-raising incidents in bin store areas are frightening, and we must ensure that residents are protected. Clearly this will come at a cost, and that is something that both the city council and the Scottish Government will have to consider."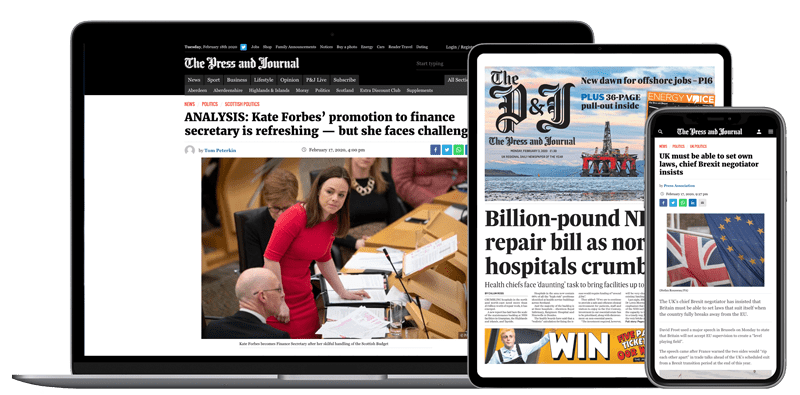 Help support quality local journalism … become a digital subscriber to The Press and Journal
For as little as £5.99 a month you can access all of our content, including Premium articles.
Subscribe