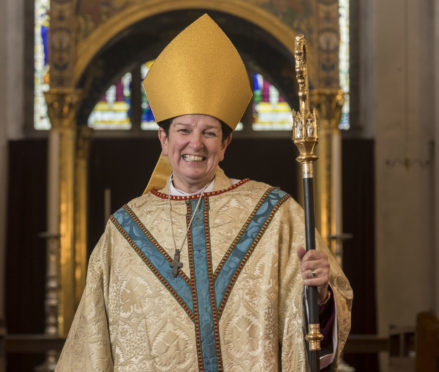 A number of notable people from the north of Scotland including a bishop, a sheriff and a zoology professor are among the hundreds of new names in the 2019 edition of Who's Who.
The annual publication celebrates and lists people who hold a major influence on British life or have demonstrated exceeding professional achievements, including civil servants, politicians, academics, sports stars, cultural icons, artists and religious figures.
In the latest edition, which will be published today, are 700 new famous, powerful or influential people who will join the ranks of the likes of Pope Francis, Donald Trump and Vladimir Putin.
The 2019 edition includes nine new entries featuring people from across the north-east and Highlands.
Inclusion in Who's Who is by invitation only, and each entry of biographical information is authored by the subject, who is invited by editors to fill in a questionnaire.
One of the entries in this year's Who's Who is the Bishop of Aberdeen and Orkney, the Rt Rev Anne Dyer, 61, who was consecrated on March 1.
The Yorkshire-born woman is the first female bishop in the Scottish Episcopal Church.
Other religious leaders joining the prestigious pages this year are the Very Rev Sarah Murray, 48, of St Andrew's Cathedral in Inverness, and the Very Rev Canon Margaret Campbell, 56, of St John the Divine Cathedral in Oban.
Steven Love, QC, an Aberdeen-born barrister joins Aberdeen University graduate Lisa Henderson QC and Jack Brown, Sheriff of Grampian, Highland and Islands – based at the Sheriff Court House in Aberdeen – as entrants from the legal profession for 2019.
The Inverness-born executive head of the London-based De Beers Group, and international diamonds, mining and exploration company Anne Cormack was put forward for her impact in the business world, and Judith McNicol, also from Inverness, will be listed for her efforts as the director of the National Railway Museum in York.
And Professor John Speakman, 60, a professor of zoology at Aberdeen University has also been included in the 2019 Who's Who for his award-winning work in the field of biology.
The new entries will now remain in Who's Who until they die, when they will automatically be transferred to next edition of the sister publication, Who Was Who.
Some of the North of Scotland entries in Who's Who 2019:
Rt Rev Anne Dyer, 61, the Bishop of Aberdeen and Orkney
Jack Brown, 59, Sheriff of Grampian, Highland and Islands in Aberdeen, based at Sheriff Court House on Castle Street, Aberdeen
Very Rev Srah Murray, 48, Provost of St Andrew's Cathedral, Inverness
Professor John Speakman, 60, Professor of Zoology at Aberdeen University
Very Rev Canon Margaret Campbell, 56, Provost at St John the Divine Cathedral, Oban and Canon of the Cathedral of the Isles, Cumbrae
Judith McNicol, 48, Inverness-born Director of National Railway Museum in York
Ann Cormack, 56, Inverness-born executive head of the De Beers Group
Lisa Henderson QC, Edinburgh-based Aberdeen University graduate
Steven Love QC, Aberdeen-born barrister based in Fife