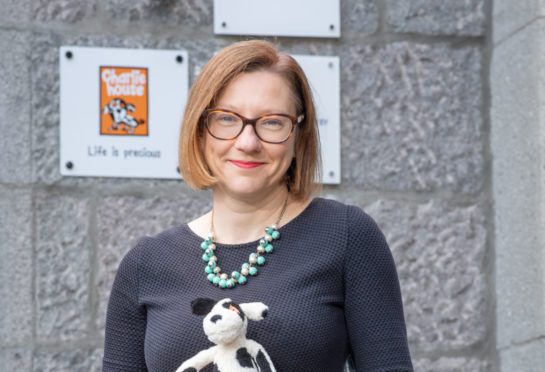 A local charity has been left "extremely frustrated" after discovering people reselling their stock for personal gain while their income has fallen by 70%.
Charlie House was saddened to learn that people have been buying it's bespoke Jellycat mascot Charlie Dog and reselling it at inflated prices.
These sales have been vital for the charity during the pandemic as their ability to fundraise has been significantly impact by Covid-19.
Chief executive, Louise Andrew, said: "While we recognise that this behaviour isn't illegal it is extremely frustrating for us.
"Covid-19 restrictions have severely impacted our ability to fundraise and our income has fallen by 70% this year so it is really important that we maximise sales through our online shop.
"If you love Charlie Dog as much as we do please buy him direct from us or our fantastic partner/corporate distributors and help us continue our vital work supporting babies and children with complex disabilities and life-limiting conditions and their families.
"We would ask people not to resell merchandise at significantly inflated prices for personal gain as this diverts much needed funds away from our charitable work."
Established in 2011, the charity supports families with children who have disabilities and life-limiting conditions.
Their projects and activities help families gain confidence, engage socially, meet others in a similar situation and receive emotional and practical support when they need it the most.
During the pandemic, Charlie House has seen an 84% increase in requests for support and currently assists hundreds of families across the north-east.
Local politicians last night hit out at the "disgusting behaviour" of those taking potential funds away from the charity and urged the public not to buy the items being resold online.
Scottish Conservative north-east MSP Liam Kerr said: "It's disgusting behaviour for people to use the hard work of Charlie House to benefit themselves by reselling the Jellycat teddies at a profit.
"I strongly urge people to buy these teddies from the charity itself so you know the money is going to the rightful worthwhile cause.
"Activities for charities such as Charlie House have already been restricted due to the coronavirus outbreak so selling teddies like these is vital for fundraising.
"Charlie House does an amazing job in supporting children with disabilities and life-limiting conditions across the north-east and it's imperative people look out for the warning signs of individuals looking to resell these for personal gain."
SNP MSP Kevin Stewart added: "I cannot fathom why anybody would look to make money from a charitable item, drawing money away from children living with disabilities.
"Anyone doing this should hang their head in shame and I would encourage folk to buy directly from Charlie House."
Charlie Dog teddies can be purchased by visiting http://shop.charliehouse.org.uk or one of the charities retail partners. These include The Gift Alley in Turriff, Percy + Pip, Ortak in Orkney and all official Friends of Charlie House groups.
Donations to the charity can also be made on their website.