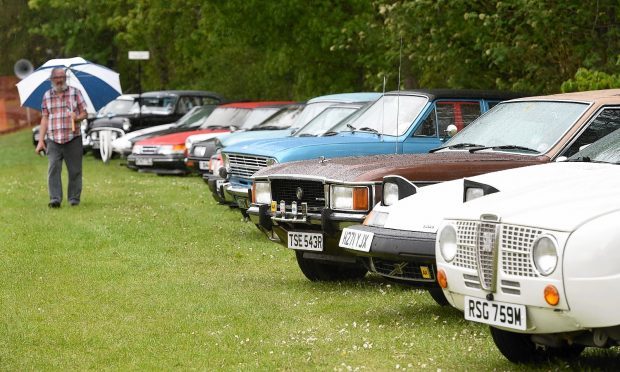 Despite the wet weather, crowds gathered yesterday to catch a glimpse of some very special, but increasingly rare cars which have gradually left the roads during the last 40 years.
At the event hosted by the Grampian Transport Museum, more than 120 endangered cars turned up to take part in the annual How Many Left? festival.
The event saw around 1500 motoring enthusiasts descend on Alford to celebrate a plethora of mass-produced vehicles, despite the torrential rain which plagued parts of Aberdeenshire over the weekend.
Summing up the feeling of the event was the award for the Spirit of the Meeting.
This year it was given to Marilyn Scott with her Mark One Vauxhall Cavalier.
Museum Curator, Mike Smith, said: "When you think that the whole ethos of this event is looking at mass production cars, this was a deserving winner – they probably made a million of them, but there are only a handful left on the roads, so that was the real spirit of the event.
"These people are the real car enthusiasts, cars such as a Mark One aren't particularly valuable, so these people preserve them simply because they love the cars, not because they are a good investment."
Although much of the programme of the day's events was disrupted by the weather, visitors were still able to ride in the passenger seat of some of the cars, and car owners were able to admire a huge selection of motors.
Mr Smith added: "Despite the weather it was a great event once again. We did get drenched under very, very heavy rain but we kept going, we did have to change the programme a little but we did manage it all and got away with it.
"It was a great event again and I think to have 120 out of 150 cars still turn up as a result of the weather was a brilliant outcome."
Since last year, word on the event has spread, with a man called Vernon Hibberd receiving the Furthest Travelled award after making the drive from Alton in North London.
Museum organisers now hope the event will continue to go from strength to strength.
"It's quite amazing to have people travelling hundreds of miles for an event which is only in its second year and we look forward to doing it all over again in 2017," Mr Smith added.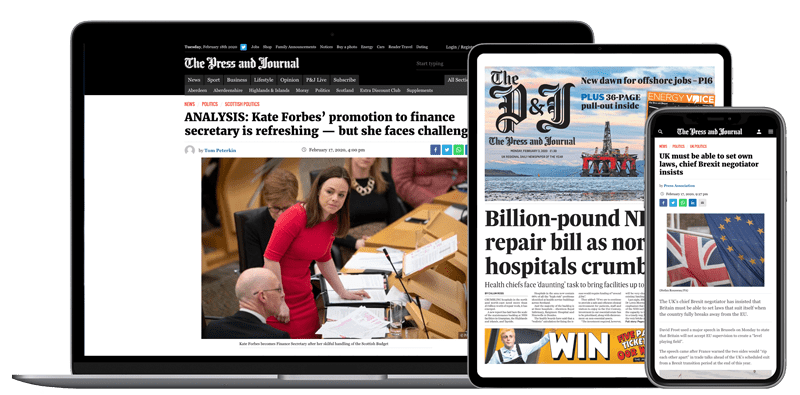 Help support quality local journalism … become a digital subscriber to The Press and Journal
For as little as £5.99 a month you can access all of our content, including Premium articles.
Subscribe