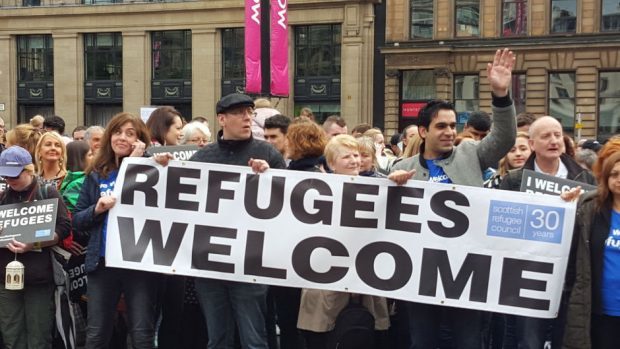 A further 25 to 30 Syrian families are to be resettled in the Highlands as part of an international humanitarian effort.
Highland Council is working with the local authorities' organisation Cosla and community planning partners to prepare for the second group of refugees subject to the confirmation of available housing, and local health and education provision.
Regular meetings on the issue are taking place between NHS Highland, the police, charities and the pensions department focussing on accommodation, employment, education and health.
Highland Council leader Margaret Davidson said: "Highland has already welcomed five families into our region and we're committed to playing our part in helping resettle more refugees from Syria.
"We're continuing to work with our key partners to ensure we're in the best position possible to ensure a smooth transition for refugee families when they arrive.
"We expect to receive the second group of refugees in the early months of next year and we're doing everything we can to be ready to support them adjust to their new lives in the Highlands."
A UK programme is committed to resettling 20,000 of the most vulnerable Syrian refugees by 2020.