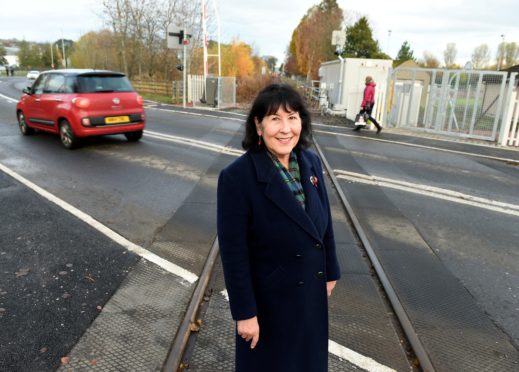 A Highland councillor has welcomed improvements to two level crossings in Dingwall as the long-awaited programme of works is completed.
Engineers from Network Rail have upgraded both Dingwall's Middle and Number One crossings to full barriers, in a bid to improve safety for motorists, pedestrians and train passengers.
The Number One crossing has been closed for the last two weeks as engineers worked to install single lane barriers on each side of the tracks alongside traffic lights and an object detection system which scans the line in advance of approaching trains to ensure it is clear.
Lindsay Saddler, Infrastructure Director, said: "These level crossing upgrades represent a significant improvement for rail and road safety in Dingwall.
"Our consultation work with the local community earlier this year indicated support for these improvements and we are delighted that the work was completed as planned with minimal disruption for the community."
The two crossings were upgraded as part of a £3.5 million programme of works being delivered by the railway company.
Councillor for Dingwall and Seaforth Margaret Paterson praised the work, saying the crossings are now safe for the thousands crossing them each week. She said: "I am absolutely delighted with the work. They have made an excellent job and there wasn't too much bother. There were some delays but it was not too bad. The public were very patient because they knew it was going to be worthwhile I went down to the crossing when the gates were down and they look fantastic; there's better lighting and they look a lot safer.
"It was about the safety aspect; they are busy crossings and it's not just cars but cyclists and pedestrians, there are many people that use them. Thousands and thousands of cars and lorry's go through there every week. They have actually made a good job. Its tidy and look smart."