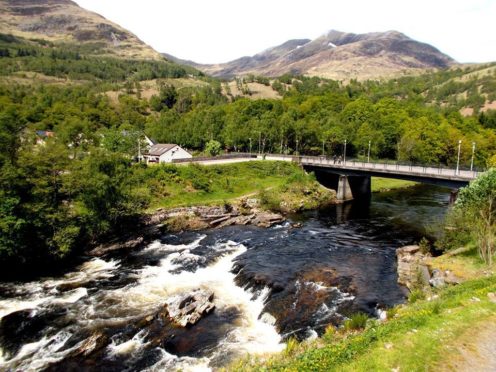 Lochaber residents were left shocked by the news of Isobel Bytautas' death on Na Gruagaichean.
The last such fatal strike many remember was back in 1955, when two campers were killed at Clachaig in Glencoe. Their tent was struck in the middle of the night.
Storyteller and singer Sarah Fanet, owner of Mamore Tours, said everyone's thoughts were with the family and friends of the woman who was killed, and her fellow climbers.
Daughter of woman killed by lightning says she can't 'imagine life without her'
Ms Fanet said: "This beautiful mountain has been struck by tragedy. It will feel strange going back next time."
She had been running on the hillside the same evening tragedy struck, but had come down shortly before the lightning strike hit.
Ms Fanet even went to check that people she'd met on the hillside had made it down safely.
Describing the munro, she said: "Na Gruagaichean is just above Kinloch. You can start it from the village of Kinlochleven.
"You often start to climb it with Binnein Mor, the summit of the Mamores, as it and Na Gruagaichean are linked by a ridge.
"The mountain itself is absolutely gorgeous. The view from the ridge to Ben Nevis is stunning.
"You start from Kinloch near the waterfall, do Binneim Mor, walk to Na Gragaichean and come down via Mamore Lodge."
Another resident of Kinlochleven told the P&J that there appeared to be only two rumbles of thunder and one lightening strike.
"For a brief moment after the strike we lost the power in the village," she said.
"It was almost immediately back on."