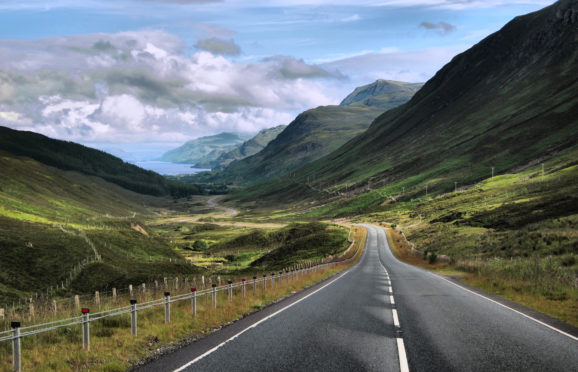 A remote Highland road that forms part of one of Scotland's most popular tourist routes has been branded the nation's worst pothole offender.
Residents and politicians are demanding action over the condition of the A896 road between Annat and Shieldaig.
It makes up part of the NC500 coastal tourist route in Wester Ross but has been branded a "public danger" with some of the holes said to be a foot deep.
Highland Council has pledged work to improve the single track road will take place, but only with refilling.
---
Local and Proud: Follow our new Facebook page dedicated to the Highlands and Islands
---
The state of the road has also been highlighted in a letter to local authority chief executive Donna Manson from local resident Billy Westhead, who wrote: "They are third world road conditions in the Highlands, which will only get worse with the increased traffic brought by the NC500.
"These potholes are typically between six and eight inches deep – some more – with sharp and almost vertical edges.
"Locals and visitors to the area alike are suffering damage on a daily basis. Contractors working at my home have had two punctures in the last fortnight alone.
"Will it take a serious injury – or worse – before these abysmal road surfaces are repaired?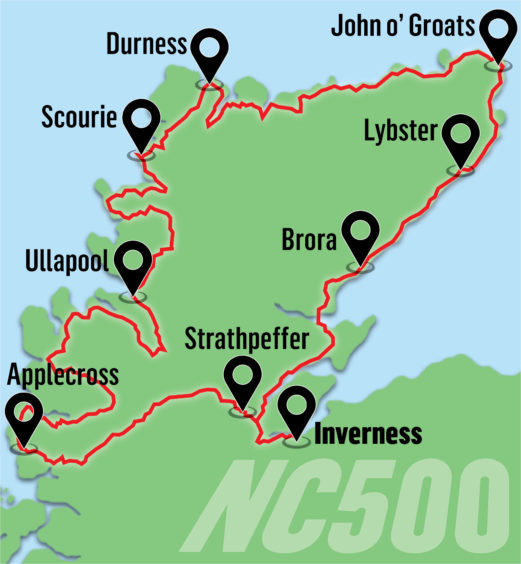 "Highland Council occasionally have the holes filled with loose tarmac which merely lasts a week or two.
"If budgets are too stretched to implement correct repairs then they're certainly much too tight to squander money with pointless and temporary patch ups."
Caithness, Sutherland and Ross MSP Gail Ross said: "This road is in an unacceptable state of disrepair and I have written to Highland Council to ask that it is given immediate attention.
"The short term fix currently being used is obviously not working and this also needs to be looked at.
"Increased traffic on our roads is becoming a worry all over as the infrastructure struggles to cope."
A Highland Council spokeswoman said: "All available local resources are fully engaged with delivering the 2019/20 structural maintenance programme and are currently working on the A890 Strathcarron to Achnasheen Road.
" The potholes on the A896 will be repaired with hot bituminous macadam within the next 14 days once the strategic works on the A890 are completed."