This charming image shows a group of playful young pine martens having fun in the Highlands.
The creatures, which can be elusive and are often difficult to capture on film, were snapped by photographer Daniel Long on the Black Isle.
Mr Long had to wait for hours to get his pictures of the largely nocturnal hunters.
The mammals give birth in spring and these young, known as kits, will be independent by next month.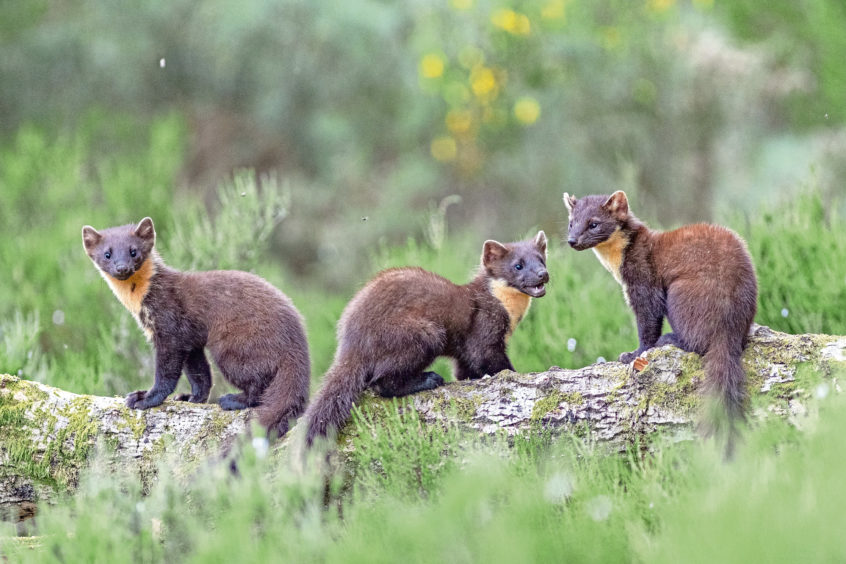 Mr Long, 28, from Aviemore, said: "Taken at a hide on the Black Isle, the resident female had three kits this year and brought them to her favourite feeding area.
"At first the kits were unsure of the sounds of the camera but as the mother pine marten continued to feed, they soon relaxed."
Once found across Britain, the pine marten was prone to persecution until relatively recently. Though it has recovered a little from a dramatic decline, the species is still rare. Scotland's population is about 3,700 adults.