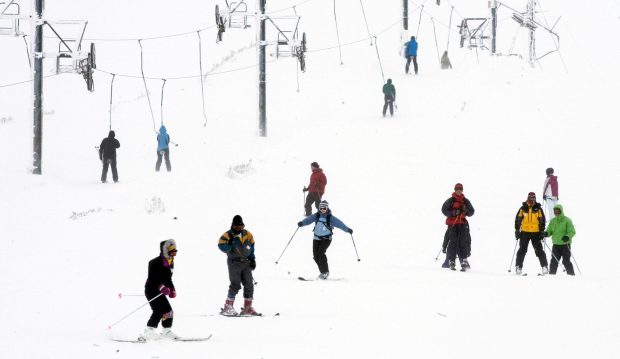 The snow meant that ski centres enjoyed a bumper weekend, with police having to direct traffic away from Glencoe and Nevis Range on Saturday because they became so busy.
Yesterday was a quieter day for the resorts, with high winds keeping Nevis Range closed and causing Cairngorm to close early.
Andy Meldrum, managing director at Glencoe, said: "Saturday was amazing. On Sunday the snow was good but the weather was quite wild, we still had about 800 people here. There were 1,300 on Saturday. Our capacity is 1,500 but there was quite a lot of snow at the car park on Saturday  so our capacity was reduced. I think there were about 3,000 people trying to get in on Saturday. The first weekend when we have great snow everybody comes out of the woodwork.
"We are due a lot more snow but higher up the mountain and not at the car park, which is good."
At Nevis Range, skiing conditions were excellent on Saturday, however high winds prevented them from opening on Sunday. Managing director Peter MacFarlane said: "Saturday was extremely busy, we had more than 2,000 people, which is a good day for us. We had absolutely fabulous skiing conditions.
"We will re-open as soon as the wind drops. We are due more snow at the top of the mountain, which is good because it keeps us topped up. The weather is an improving picture as the week goes on."
Cairngorm Mountain enjoyed a busy day on Saturday but had to close on Sunday afternoon due to high winds.
Glenshee reported an unexpectedly extremely busy day on Saturday and with car parks full, by 1pm the resort was forced to ask people not to come as they could be turned away by police.
On Sunday Glenshee enjoyed good snow and light winds.
The Lecht welcomed 1,200 customers on Saturday and 1,000 on Sunday. Chief cashier Pat Matheson said: "We had good conditions on Saturday with most of our tours running. It is snowing today so we are happy."
Police issued a warning after lengthy tailbacks on the routes to Glencoe and Nevis Range on Saturday saw motorists abandoning their cars, hampering the efforts of gritters.
Inspector Jen Valentine said: "These abandoned cars at both centres are posing a risk so I am urging anyone who has left their car to return and move it. Any cars not moved will be seized."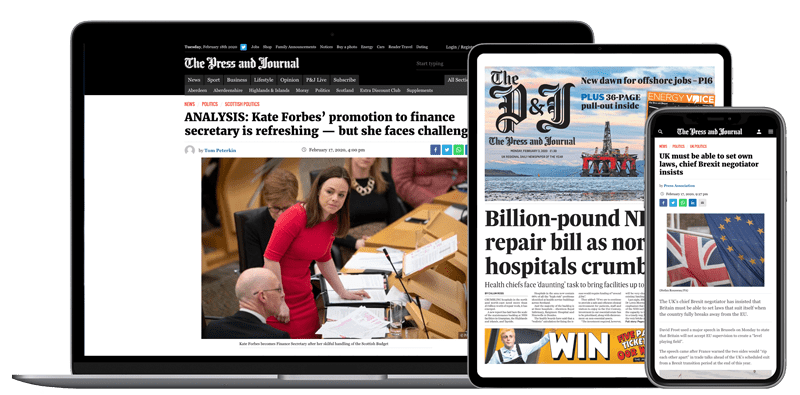 Help support quality local journalism … become a digital subscriber to The Press and Journal
For as little as £5.99 a month you can access all of our content, including Premium articles.
Subscribe