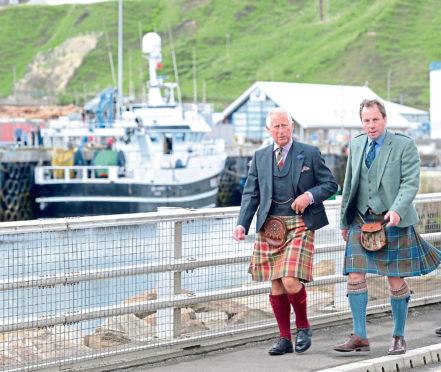 Small business owners will gather in Inverness today to discuss ways they can "harness the spending power" of NC500 road trip tourists.
Organisers of the Tourism in the North Highlands conference say they want businesses to work together to find ways to persuade visitors to the now world-famous 500-mile route round Scotland's north coast to return for longer single-centre leisure breaks.
The owners of more than 100 firms have signed up for the event, being run by the Federation of Small Businesses (FSB), the North Highland Initiative (NHI) and the University of the Highlands and Islands (UHI).
FSB Highlands and Islands development manager, David Richardson, said: "The NC500 has been an immense success, throwing up many new business opportunities, and we are extremely fortunate to have it as a key asset for the north. However, it has made roads busier and changed the pattern of tourism, not least the average length of stays in some areas – for example from three nights to one. These changes have not been universally welcomed.
"Rather than doing anything that might harm the NC500, we must seize the opportunities that it presents to build on the good that it is doing. In effect it is like a shop window: people travel round the region, loving the views and things they see, but with no time to stop and enjoy them. The trick is to persuade them to return in future for single-centre, leisurely breaks."
NHI chairman, David Whiteford, added: "The NC500 was created by the North Highland Initiative and it has undoubtedly been a great success, really putting our region on the map.
"However, attracting visitors to this amazing destination is one thing, accessing and harnessing their spending power is quite another, and this we must do if our economy and communities are to extract maximum benefit."
Speakers at today's conference will include VisitScotland regional leadership director, Chris Taylor, UHI Institute
for Northern Studies director, Professor Donna Heddle, and Tanja Lister,co-director of the Kylesku Hotel and FSB Highlands and Islands leader.
Ms Lister said: "The NC500 has certainly boosted business, but it is not an end in itself.
"Rather than tourists doing it and leaving, never to return, we must treat it as our shop window and work together to convince them to return to the North to enjoy more relaxed and leisurely breaks in the future."