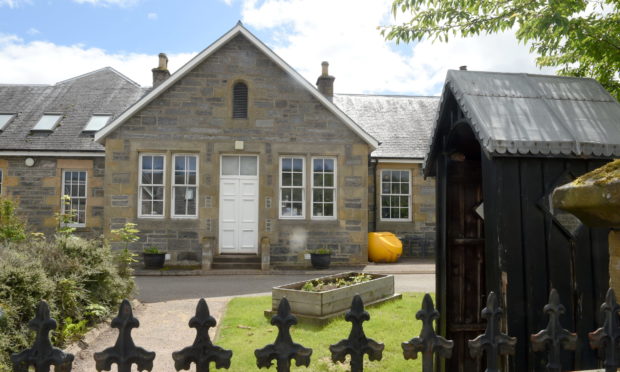 A north school has been placed in lockdown after a member of staff tested positive for Covid-19.
Highland Council officials have confirmed Newtonmore Primary will remain closed for a "period of time" after a member of staff was found to have coronavirus.
The employee had presented with no symptoms of the virus and had been adhering to social distancing and hygiene measures prior to the result.
In a statement, a council spokeswoman said: "Following an incidence of a positive test of Covid-19 in Newtonmore, communication has been shared with parents of the local primary school to provide information, advice and reassurance."
The announcement was made just one day after several primary seven students returned to the Badenoch and Strathspey campus to collect their belongings and as staff returned to the school in preparation for the new term in August.
In a letter written to parents and carers of pupils on Friday, Highland Council chief executive Donna Manson notified them of the positive result whilst expressing all appropriate measures were being carried out in line with the Scottish Government guidelines.
She wrote: "A member of school staff received notification of a positive Covid-19 test this morning.
"They are following all public health advice with regard to isolation and have informed all those they have been in contact with.
"The school building will now be closed for a period of time, in line with scientific advice that the virus can only live on any surface for a short, limited period of time."
As a precautionary measure, fellow staff members and families were tested for the virus.
No further positive results have so far been confirmed and in an update to parents on Sunday, Mrs Manson said she was "delighted" by the news, thanking everyone for their support.
She added: "This outcome provides reassurance and supports our initial assessment the school has strictly adhered to the risk assessments that were in place.
"I wish to thank you for the understanding and support you have provided during the last 24 hours. It is greatly appreciated."
Councillor Muriel Cockburn said she hoped the case would not adversely impact residents in the rural community.
She said: "I think, like everyone in the community, I was shocked there had been an asymptomatic test.
"The response from public health in the Highlands, NHS and Highland Council has been absolutely beyond question, especially the speed of the reaction in getting the mobile tests down there.
"My biggest fear was the anxiety caused in the community because it's a small tight net community.
"You can never ever take anything for granted.
"This is an unseen virus that can just pop up anywhere and I hope that we will continue to be vigilant and follow all the infection control measures we must take."
Councillor Bill Lobban added:  "It is dreadfully unfortunate for the member of staff concerned and we wish them a speedy recovery.
"The school has taken all precautions and all the parents have been informed."