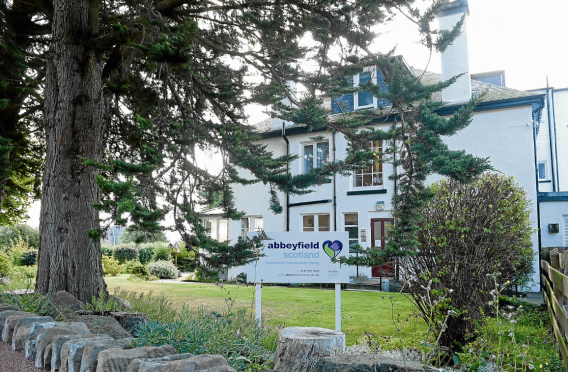 Huge disappointment was expressed in the Black Isle yesterday after it was confirmed that its only sheltered housing was to close.
The charity Abbeyfield Scotland announced that it has been unable to find a buyer for its Rosemarkie home Abbeyfield House.
Campaign group Black Isle Supported Living (BISL) had been hoping to take over the running of the home in a free transfer. But Abbeyfield Scotland did not accept the proposal.
BISL chairman Gwyn Phillips said: "We had a meeting with the chief executive today and he told us there was an interested party, Albyn Housing, but that fell through.
"He was not willing to support our effort to keep the house open by taking over the running of it ourselves.
"We are very disappointed it is going to close. We will still keep fighting on. We have got a meeting next week to discuss our options.
"There is an enormous need for sheltered housing on the Black Isle and this is effectively getting rid of seven sheltered housing units.
"It is extremely annoying. Abbeyfield Scotland, when they took over Abbeyfield House in Rosemarkie were given it for free. They money for the building was raised in the community."
Niall Patterson, chief executive of Abbeyfield Scotland, said: "We have today informed the residents, their families and our staff in Rosemarkie, Black Isle that despite two years of intensive effort we have sadly been unable to find a workable, local alternative solution that would allow us to keep Abbeyfield House open.
"We will now consult with residents and their families individually to find alternative arrangements for their accommodation and support, with the support of local partners, following which the Rosemarkie house will be closed.
"We are unable to comment further until this process is ended. No resident will be evicted from the property. As soon as we are able to update the wider community, we will do so, but we want to speak to our residents and house staff first."
Black Isle based Councillor Jennifer Barclay said: "It is very disappointing because it is very much needed in the area.
"People will be extremely disappointed for the residents that are there, who have been there for a long time, and also with us not having another home in the area at the moment, it's a huge disappointment."
Abbeyfield House was run as a community concern for more than 30 years before being transferred to the charity in 2008.