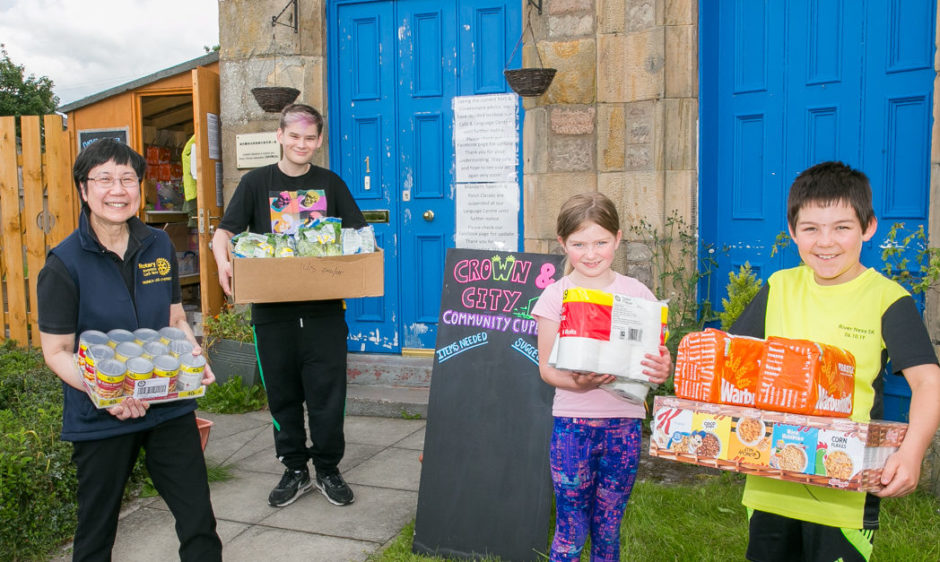 A support group in the Highlands has opened a "community cupboard" to share food that would otherwise be binned.
The Shimca Cafe in Inverness wants the store to be used by locals and businesses to deposit unwanted items to be used by others.
Essential items including rice, pasta and tinned fruit and vegetables will be bought by the group to ensure those struggling due to Covid-19 do not have to go without.
It is hoped a fridge will be installed soon to allow chilled items to be stored.
However, they have stressed they do not want people to buy extra goods help stock it – instead asking people to donate only what they do not intend to use.
Meanwhile, school children have been encouraged to design a mural to be displayed on the side of the cupboard, which will be open daily from 8am to 8pm.
Volunteer Jane Ferguson said: "A community cupboard provides a simple solution which will enable our community to waste less and reduce our carbon footprint, as well as promoting community inclusion.
"After seeing the success of other larders we want to replicate that here in Inverness.
"We encourage anyone to put food into the cupboard and anyone to take food out, this really is for everyone."