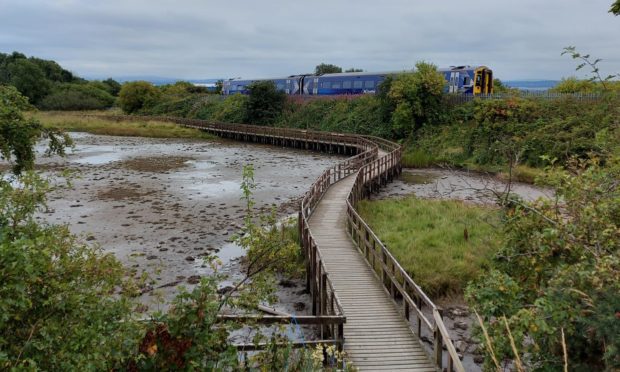 A boardwalk at an Inverness beauty spot has been saved from closure as conservationists pledge to "make good with repairs".
Keepers of Merkinch Local Nature Reserve warned the structure was at risk of being sealed off last week on the advice of insurers, who say it is potentially dangerous due to its state of disrepair.
Despite numerous failed attempts to secure funding from the Highland Council and fellow investors, the group was forced to close the boardwalk's ramp with fears of further closures to cater for it being dismantled or a replacement built.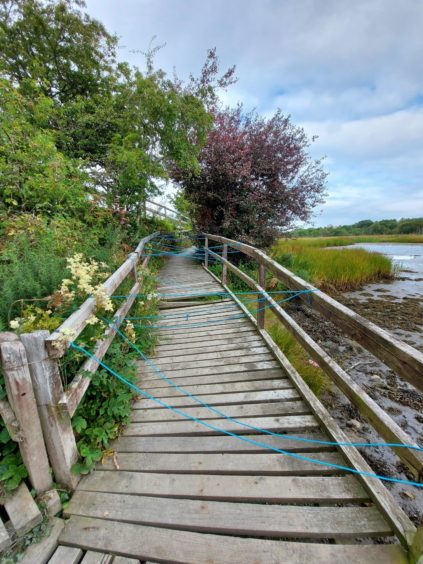 Through further advice from officials, the group have secured the future of the structure as they pledge to make the necessary repairs.
Taking to social media, project manager Caroline Snow announced the good news.
She wrote: "The ramp needs to stay closed as it's dangerous but we are able to keep the rest open for now and make good with repairs.
"We'll be patching up planks and handrails and will remove the chicken wire. We'll then need to treat it with anti-slip wood preserve – so may need to close it for a day to allow it to dry.
"I've emailed and spoken with Highland Council and another funder who now better understand the urgency of getting this replaced. The boardwalk is now 30 years old and can't be patched up endlessly.
"It's hopeful/very likely that this may happen next spring but not definite but it's good to have a light at the end of the tunnel now."
Local residents have pledged their support to ensure the repairs are completed, including the donation of materials required for the works.
She added: "We all really appreciate the support and messages offering help and we've had some wood donated which we're very grateful for. I'm a team of one (working 21 hours a week) with a just few volunteers and Ali (our Chairman) will be helping too so please bear with us for the next couple of weeks whilst we make good, take care; especially on rainy days. Thanks again and fingers crossed for the future."