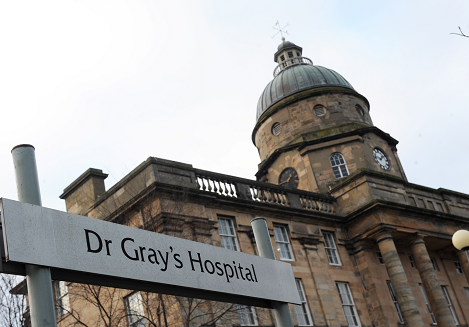 Campaigners fighting for vital health services in Moray will put their concerns directly to NHS Grampian bosses at the Health Board's annual review meeting in Aberdeen today.
Supporters of Parkinson's UK are to meet with officials in a bid to save the "essential local services" which support hundreds of residents.
Katherine Crawford, Scotland director of Parkinson's UK, said: "Essential local services for about 200 people with Parkinson's have been threatened, following a series of staffing issues at Dr Gray's Hospital in Elgin.
"At the meeting, Moray Parkinson's campaigners will be demanding that NHS Grampian commits to providing sustainable services for people with Parkinson's.
"Poor planning by NHS Grampian is what has created this mess. It's time for them to sort it out, once and for all.
"Our local campaigners have run a fantastic campaign that has forced the Board to take action, but NHS Grampian needs to address the very real fears surrounding the sustainability of local Parkinson's services.
"The saga in Moray must be brought to an end and the Health Board also needs to review its Parkinson's services across the whole Grampian area.
"We need to hear what the plans for the future are – there are more consultant retirements coming up and, if the Board doesn't start planning now, the mistakes of Moray are likely to be repeated in other parts of NHS Grampian."