Residents of a coastal village were counting the cost today after the most severe flooding for years sent water coursing through the streets.
Garmouth was worst hit by the 24 hours of constant rain which caused chaos across the region and saw the River Spey burst its banks.
David Mackay estimates that his property suffered more than £30,000 in damage after being devastated by a deluge in the early hours.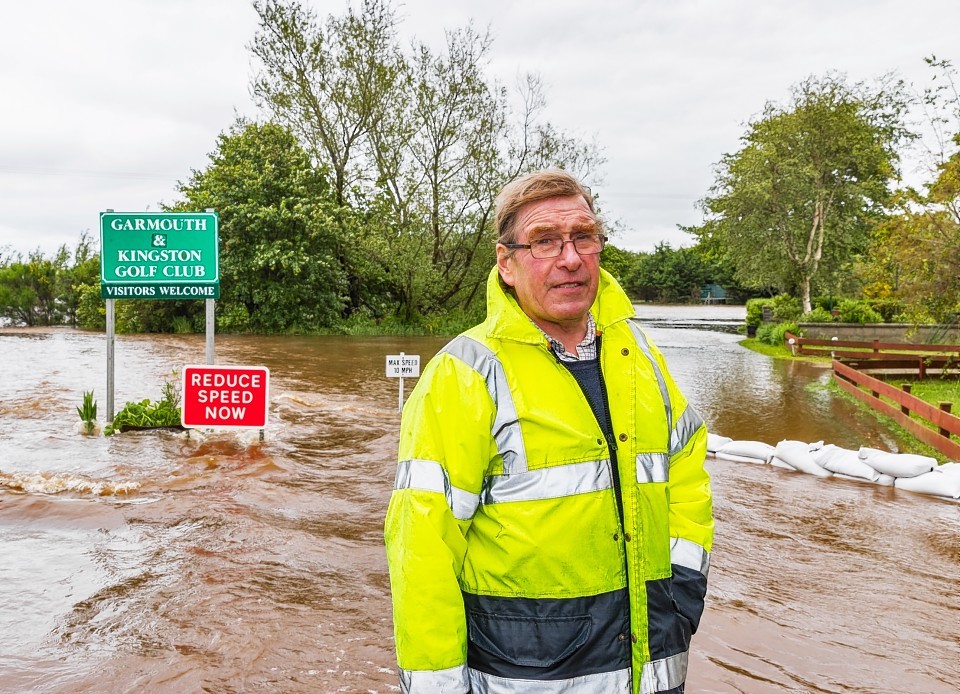 He spent much of yesterday pumping water away from his Spey Street home as villagers rallied round to protect other properties.
The 67-year-old scrambled to lift his furniture out of harm's way as water from the Spey surged across the golf course opposite his house and then flowed into the property.
He said: "It came up so quickly, it only took 40 minutes in the morning for the water to reach fairly fierce levels.
"Last time something like this happened it cost me upwards of £30,000 and I can see this being more expensive."
Worried Garmouth residents began putting out sandbags at 11.45pm on Tuesday night as the river threatened to breach its banks.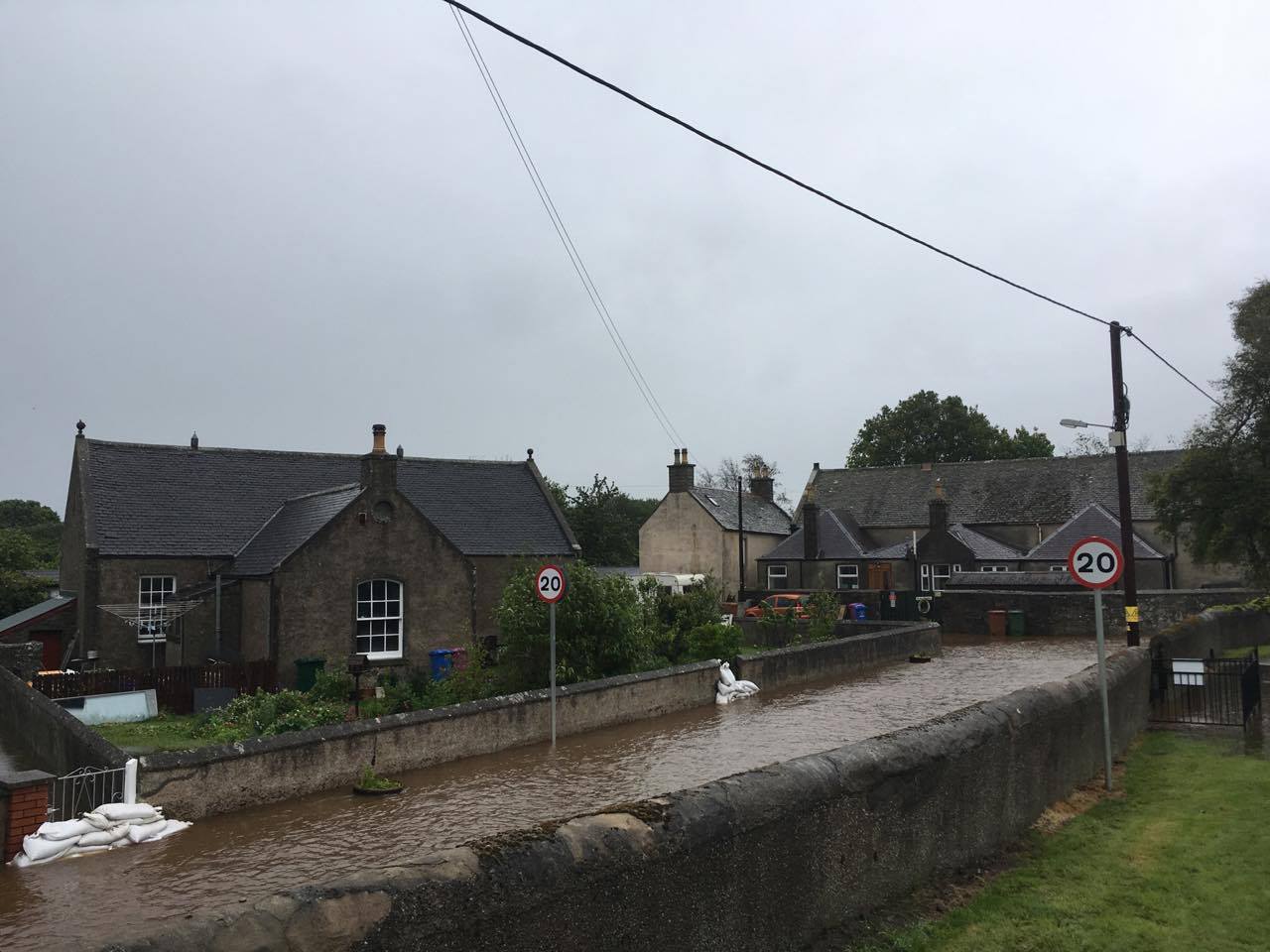 Spey Street resident, Jenny Sanderson, has lived in Garmouth for more than 20 years and was one of several locals who leapt into action in the early hours.
She said: "We are well-rehearsed in how to respond, and everyone pitches in.
"I checked the conditions at 2.15am and 3.15am, and it seemed fine, but by 6.30am the road looked like a river.
"The council dropped off more sandbags at 10am as the village ran out.
"Most properties seem to have escaped harm apart from Mr Mackay's, which is really sad."
Mr Mackay said yesterday's flooding was worse than a notoriously bad bout in 2009.
He added: "Everybody is saying this is the highest they have seen the water for many years.
"Unfortunately, I have the lowest house in the community so flooding isn't unusual to me."
Though Mr Mackay's wife spent last night in Elgin at the home of the couple's daughter, he was determined to remain at home.
Sandra Hall described the frightening moments she watched water creep towards her door after a burn outside her cottage spilled over.
The pensioner said: "It went right up to the front door at about 10am and the garden was beneath several feet by then.
"I live alone and have only been here for 18 months, so I did find it scary."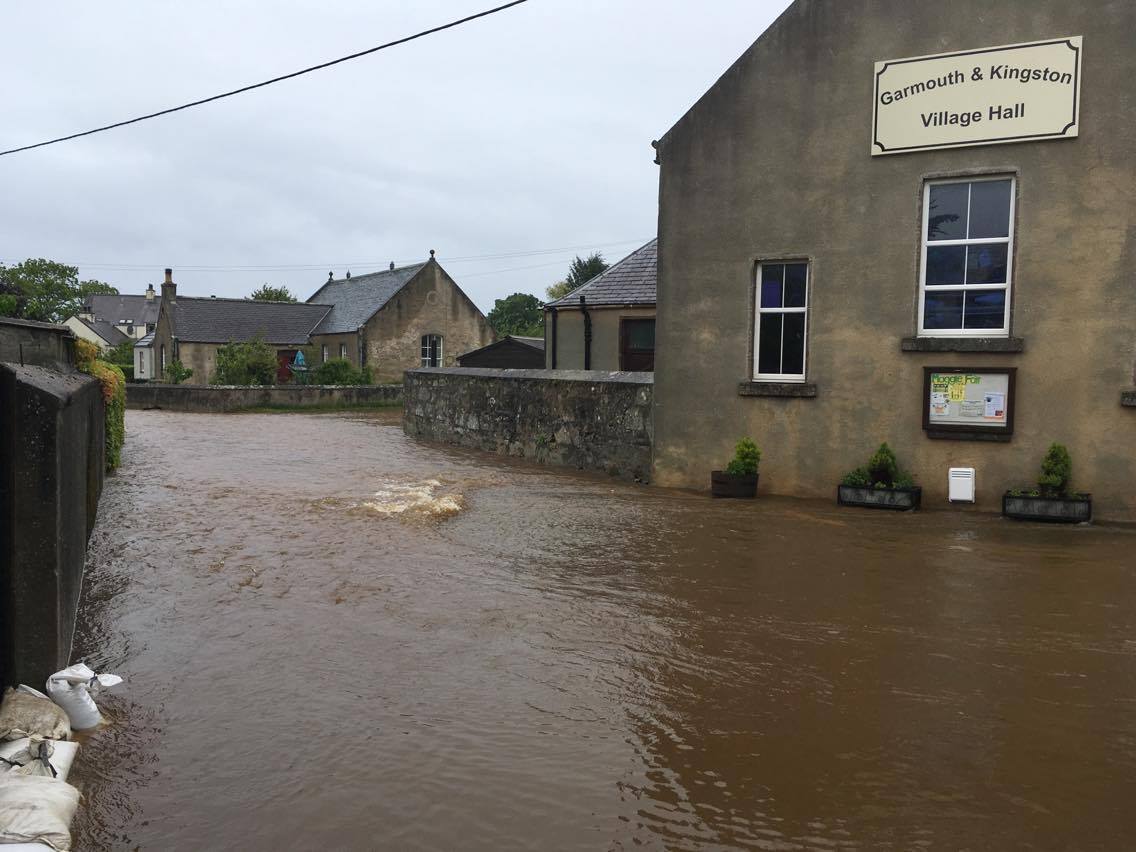 But Ms Hall praised her quick-thinking neighbours for coming to her assistance.
She added: "They arrived with extra sandbags to keep the water away from my house and a pump to get rid of it from my garden.
"Something like this makes you realise how wonderful people are."
Heldon and Laich councillor, Marc Macrae, visited the village to inspect the damage.
He said: "The speed of the water flowing in from the Spey is always the big concern in Garmouth.
"It can bring such a volume of water into peoples' homes and cause unimaginable damage.
"Of course it is terrible that individual properties have been hit, but we have to be thankful that homes have mostly been protected."