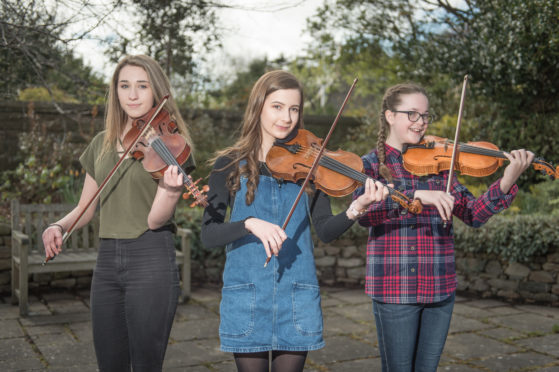 Dozens of fiddle fanatics filled Elgin's Williamson Hall this weekend for the 47th annual Festival of Scots Fiddle Music.
The day-long event attracted crowds of traditional music lovers to see Moray's best fiddlers in hard-fought competition.
Players from all across the north-east, from Ellon to Elgin, showcased and entertained with a wide range of traditional tunes throughout the day.
Organisers Jim Hogg and Louise McLean said the event was of particular importance to the region in light of the cessation of the Moray Music Festival in 2016.
They were delighted to see such a large gathering and enthused by the quality of music on show from players of all ages.
Mr Hogg said: "This was our 47th festival and I'm pleased it went so well.
"We had a really good audience this year and a lot of competitors too from all age brackets.
"We had children as young as nine-years-old taking part, all the way through to fiddle players in their 80s.
"All of the competitors worked really hard to prepare for the day and everyone gave their very best." He added: "With the demise of the Moray Music Festival two years ago, there are fewer of these events around the region for youngsters to take part in, so we're very proud to be able to continue this competition in Moray for the benefit of everyone who loves fiddle music, young and old alike."