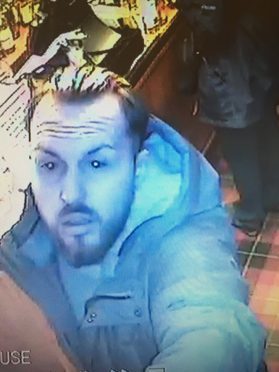 Brazen thieves have stolen almost £1,300 worth of whisky from specialist shops in the industry's heartland.
Three men targeted stores in Dufftown and Tomintoul, on one occasion distracting staff with questions about whisky while the others rushed out the door with bottles.
A collectible bottle of Johnnie Walker King George V scotch worth £540 was taken from the Whisky Castle in Tomintoul, along with a 1997 Gordon and MacPhail bottling of Imperial worth £240.
The thieves made off with a crate of six bottles of Balvenie worth a total of £252 and one 80-year-old Mortlach worth £2oo from Dufftown's Whisky Shop.
Samantha Ashforth, who runs the Tomintoul store with her husband Scott, said the group waited until she was busy with a tasting session before lifting the costly products.
She added: "They took their time walking around checking prices and were out there quickly after grabbing the bottles while I was distracted, it was very professional.
"For smaller independent retailers like us this is devastating, we welcome about 35,000 visitors every year and have never had any issues.
"We are trying hard not to let it affect us, but I just want those men caught."
Mrs Ashforth has since shared CCTV footage of the thieves online, amid concerns they are "running a circuit" with similar stores across the north-east potentially in their sights.
One culprit is described as tall and slim, with a brown beard and brown hair with blond highlights on top.
He was wearing a navy blue "PORC" branded jacket, which had a distinctive white logo on the back of a pig's head silhouette and crossed bones.
Dufftown is hailed as the malt whisky capital of the world and this time of year is especially busy for the Whisky Shop as tourists flock there.
Store manager Vicky Keough said the outlet was "packed" when one of the criminals approached her and began bombarding her with questions about whisky.
She added: "It seemed rehearsed, like they'd done this before.
"I'm now a lot more wary when there are a lot of people in."
Both thefts took place on Tuesday afternoon.
Constable Robert Mackay said police "believe" the group may be travelling around the north and urged anyone with information to call 101.