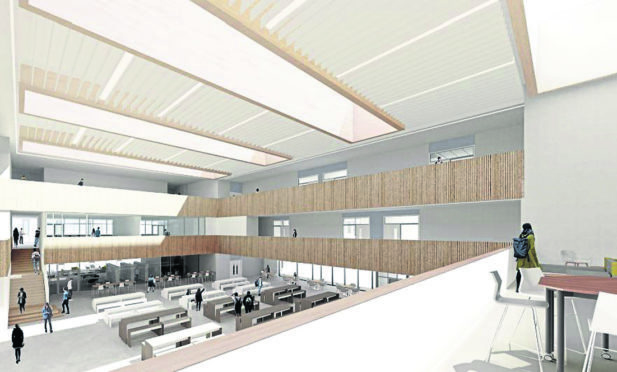 One of a Moray town's most favourite sons could soon have a new secondary school named after him.
Ramsay MacDonald, from Lossiemouth, became the UK's first prime minister from the Labour party – leading the country across two terms.
Now the statesman, who was born in 1866, has been put forward as the name for his home town's replacement secondary school, which is due to open in 2020.
The Ramsay MacDonald Academy is one of four suggestions for the new building, along with Lossiemouth Learning Centre, Lossiemouth Community Academy and Lossiemouth Community High School.
Education staff had initially proposed Lossiemouth Learning Centre as the name for the development, which will also house a library, swimming pool and community centre.
However, when the suggestion received a mix response, parents, pupils and staff were given the opportunity to have their say.
Councillors will make the final decision next week.
Yesterday, the chairman of the town's community council, Mike Mulholland, believed there was no reason to change the name of the school.
He said: "Lossiemouth High School is very well regarded. I don't think we need to change the name of it just because it's been rebuilt.
"I'm not entirely against Ramsay MacDonald being remembered in this way. He came from here and went on to lead the whole UK, which is something worthy of remembering.
"I don't think we need to overcomplicate the new school with giving it a new name though."
Mr MacDonald is already celebrated in the town with a view point on Prospect Terrace, which has been dedicated to his memory.
The politician, who led the country in 1924 and then again from 1929 to 1935, has not always had the warmest relationships with all in the town.
He was expelled from the town's Moray Golf Club when he opposed the UK's entry into World War I. The ban was lifted when he became prime minister for the second time, but he never returned to play the course.
Parents and pupils voted narrowly to retain Lossiemouth Community High School as their favoured choice. Staff backed Lossiemouth Community Academy.
In a report ahead of Wednesday's children and young people's services committee, Moray Council's senior project officer, Shona Leese, said: "Whilst in depth consultation with all stakeholders has taken place throughout the project a number of staff and pupils expressed concern that there had been no discussion over the name."
Enter our poll to have your say below: