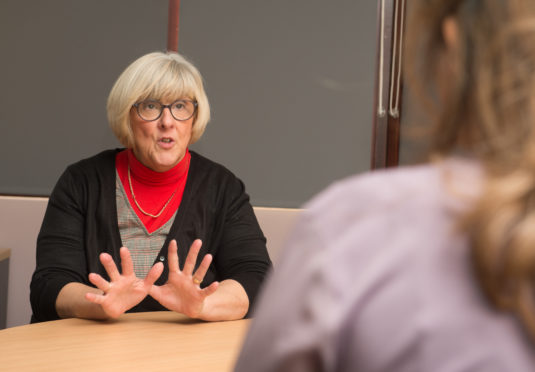 A children's charity is launching a new fostering service in Moray.
Figures compiled by the Press and Journal have revealed that while the annual number of children requiring a foster carer has increased by about 70 during the last three years, the number of people registered to take them in has fallen.
Now children's charity Aberlour is launching a recruitment drive from its Elgin base in order to keep pace with the demand as part of a new dedicated service in the region beginning next year.
Verna Burkinshaw, service manager for the fostering service which will cover the north of Scotland, believes "myths" are deterring some people from registering.
She said: "Quite a common one is that people think they are going to welcoming a child into their homes permanently – some children only need to stay for a few months, sometimes only just overnight or for a weekend.
"You don't even have to be a parent yourself, just be willing to provide a home for a child.
"We've had a lot of regular foster carers in Moray in recent years but it has now come to the stage where a lot of them are wanting to take a step back, which makes it even more important that people come forward."
During 2015/16 there were 540 foster carers registered with council across the north of Scotland who provided help to 866 children.
However, while the number of youngsters required aid jumped to 935 in 2017/18 – there were only 528 people available to provide that relief.
Aberlour's new service in Elgin will be aimed at providing full placements as well as regular short breaks for those who need it.
Mrs Burkinshaw said the charity was having to become more "creative" in order to encourage people to become a foster carer but stressed those that do find it very rewarding.
She added: "Some people do find it difficult at first because they are not the parents of the child they are looking after – they still have parents, a family and a home of their own.
"The foster carers I have worked with have enjoyed giving something back though while helping children through a challenging time."