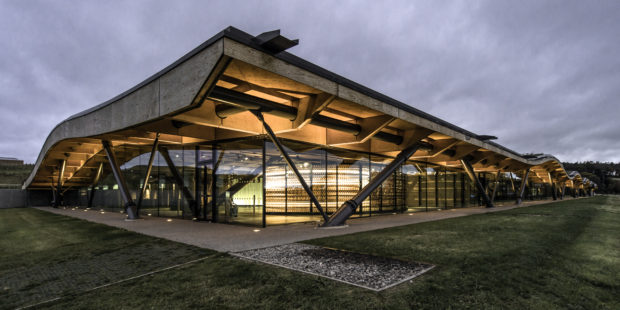 Jobs at visitor centres at two of the world's most famous distilleries are at risk as Scottish tourist numbers plummet during the coronavirus pandemic.
Edrington has begun consultations with staff at Macallan on Speyside and Highland Park in Orkney to cut costs during the lockdown.
The number of international visitors to Scotland has crashed since the outbreak of Covid-19, with the drop affecting industries across the country.
Trips to distilleries nationwide topped two million for the first time in 2018, with visitors spending £68 million while there.
But it is understood Macallan has forecasted an 80% drop in footfall through the doors this year at its £140 million distillery, which opened its doors in 2018.
Both its visitor centres are currently closed, though Edrington has said it is committed to reopening the Speyside distillery to the public, with social distancing measures in place, in September.
It is not known how many jobs will be affected as part of the consultation, which also includes a rum distillery in the Dominican Republic and staff in airport stores.
However, it is understood about 45 employees at Macallan are involved in the consultation. No production posts are at risk.
Other distilleries on Speyside suspended the seasonal recruitment of visitor centre staff in the early stages of the outbreak.
Yesterday the announcement was described as another sign of the devastating impact the pandemic is having on the country's tourism industry.
Moray MSP Richard Lochhead said: "In rural areas like Speyside, where tourism is a major driver, even the loss of just a few jobs can have a major impact.
"This is a sign the Covid-19 crisis is beginning to have an impact on the local economy.
"Hopefully, if we can eradicate the virus in Scotland, then tourism and other sectors can quickly pick up again."
Moray MP Douglas Ross added: "Sadly the global impact of Covid-19 resulting in a massive downturn in overseas visitors has been the sole driver for this decision.
"I'm reassured there may be some opportunities for staff to be redeployed but it will be a concerning time for all involved."
Edrington has said the changes will help to ensure the sustainability of its businesses so they can continue to contribute to their communities.
The firm has warned in its annual reports the pandemic is expected to end its four-year run of increasing revenues, amid estimates of a "significant" decline.
A spokesman said: "The coronavirus pandemic has caused huge disruption to businesses across the world.
"The travel and tourism sectors have been hit particularly hard and traveller and visitor numbers are not expected to fully recover to pre-pandemic levels for years.
"Edrington has a responsibility to quickly adapt those areas of our business that rely on travel and tourism to the uncertainties that lie ahead.
"After a thorough review, regrettably the number of roles required in areas of the business reliant on travel and tourism will need to reflect this severe downturn.
"We deeply regret the impact this will have on our people and redeployment will be considered wherever possible."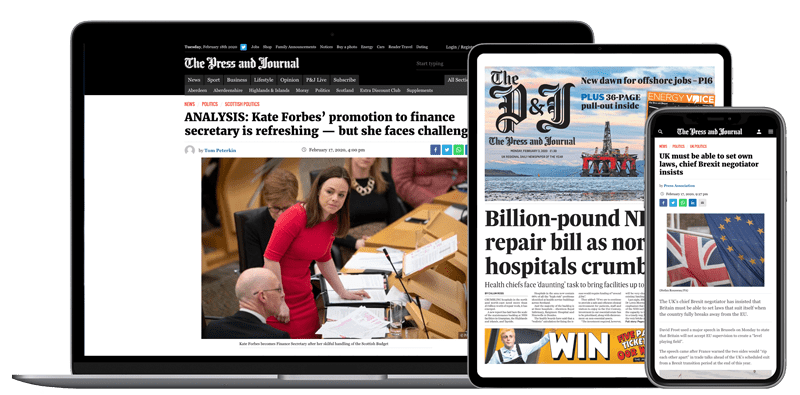 Help support quality local journalism … become a digital subscriber to The Press and Journal
For as little as £5.99 a month you can access all of our content, including Premium articles.
Subscribe