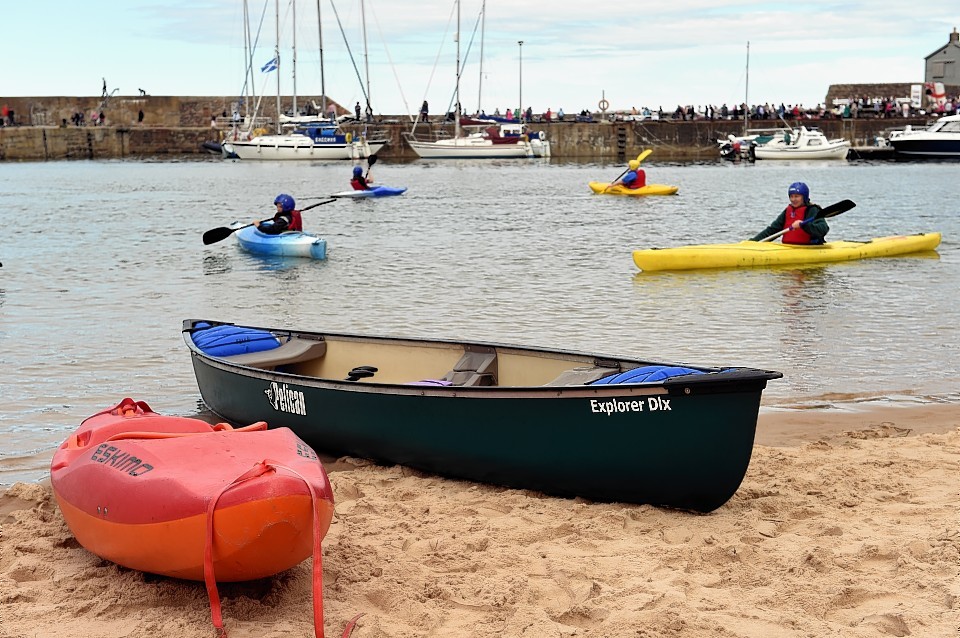 The team behind a Moray watersports centre has issued a call for residents to take the plunge into its summer programme of activities.
The purpose-built Cullen Sea School was launched in the autumn, with organisers hoping the £500,000 venue would herald a boom in the popularity of aquatic pursuits at the picturesque fishing village.
Those aims received a boost earlier this year, when the enterprise received a £96,000 grant from the Coast Communities Fund (CCF) to buy essential equipment.
The cash injection has gone towards the purchase of canoes, kayaks, paddle boards, small sailing craft and two rescue ribs.
Cullen Sea School is now appealing for local people to get involved in ensuring smooth sailing for its first summer season.
The centre's project co-ordinator, Katalin Urquhart, encouraged experienced watersports enthusiasts to share their expertise with its crew of eager-to-learn youngsters.
She said: "We are looking for volunteers to help some of our members get out on the water, it would be great to hear from experienced kayakers or sailors.
"Even if they lack formal training, we have the funding to get them trained and certified.
"We want to get a watersports scene going in Cullen this summer, and I'd love to hear from anyone who could help."
Mrs Urquhart said the fledgling school had achieved more than organisers had imagined it would during its first seven months.
About 60 people have shown an interest in taking part in the activities it runs, and a boat building class proved so popular that work on creating its own rowing skiff was completed in only four months.
Mrs Urquhart added: "We expected it would take longer than that, but the sessions were quite well attended and we had the Findochty Water Sports Club helping out, which shows the benefits experience can bring."
The Duke of Kent officially opened the centre in October.
The ceremony marked the culmination of three years of hard work by the Three Harbours Association, which represents ports at Cullen, Portknockie and Findochty.
People who think they could be able to help the school can contact Mrs Urquhart on 01542 840830 or at katalin@cullenseaschool.co.uk.