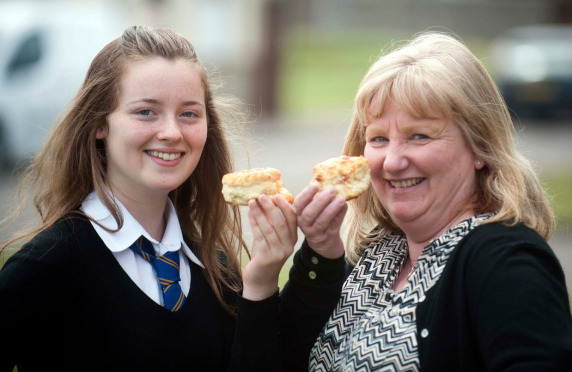 Sticky scones created by a Lossiemouth teenager have been put on sale at a bakery in the town.
Grace Wakeford's raspberry, white chocolate and marshmallow recipe is now being used at Ashers – where the luxury treats have already proved a hit.
Staff at the Lossiemouth bakery have increased their orders for this weekend after a run on the scones left their stocks low.
Grace's sweet treats beat off competition from the rest of the 120 second-year pupils to win a competition.
Home economics students were given £2.50 to spend on ingredients to add their personality to the scones. Grace's inspirational additions came almost by accident.
She said: "I was only going to make raspberry and white chocolate scones, but I had enough money to buy marshmallows too, so I thought why not?
"I like baking, I usually make cakes at home. It's good to see them on sale in the shop now."
Grace's scones with chunks of chocolate and sticky melted marshmallows have now taken their place on the seaside bakery's shelves.
The marshmallow products staved off stiff competition from other recipes, including rhubarb and custard and chocolate and orange varieties.
After scooping the best recipe at the school, the 13-year-old was given a behind-the-scenes tour of the bakery to discover how her recipe would become a reality.
Margaret Davidson, area manager for Ashers, expressed delight at how the scones had been received by customers.
She said: "I think they're fantastic. We've only got three left, so they are going down really well. I might have to up my order.
"They're very different to a normal scone because the marshmallow through them makes them very sticky."
Alison Thomson, home economics at Lossiemouth High School, said: "They are absolutely brilliant, and really creative."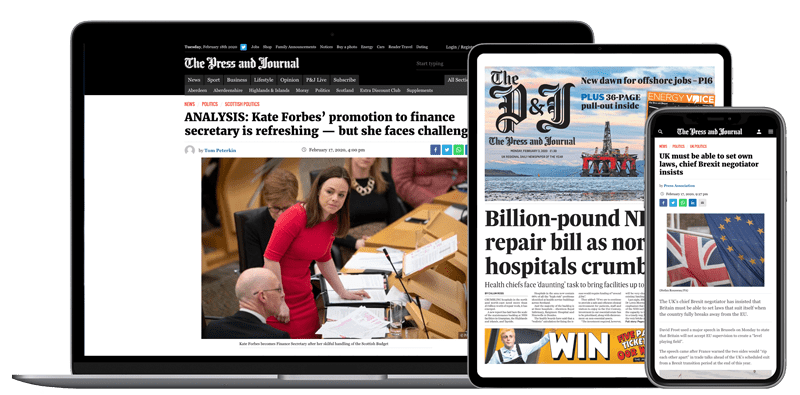 Help support quality local journalism … become a digital subscriber to The Press and Journal
For as little as £5.99 a month you can access all of our content, including Premium articles.
Subscribe