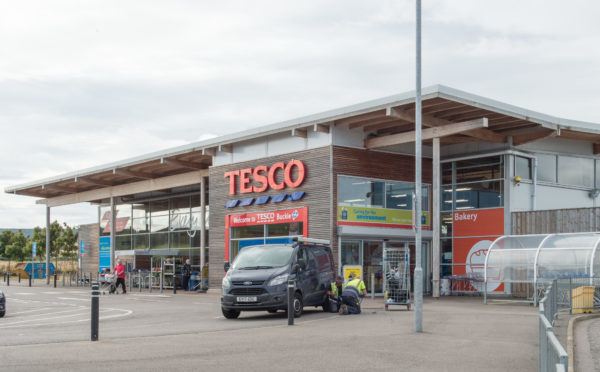 A Buckie shopworker has been praised for stopping an elderly couple from being scammed out of hundreds of pounds.
The couple, in their 70s, tried to purchase a significant quanity of Google Play vouchers at Tesco, after being duped into believing they were in line for a cash windfall which could be redeemed by buying gift cards.
But when the couple got to the tills with the vouchers, the shop worker became suspicious and raised the alarm with police.
Last night, Detective Inspector Norman Stevenson said her quick-thinking had prevented the couple from a "great deal of heartache" and described the scammers as "callous beyond comprehension".
He said the couple had been phoned up, and persuaded to buy the Google Play vouchers – which can be used to buy music, films, TV shows, books, magazines and Android apps and games – in return for a cash windfall.
The Tesco shopworker however, thought it was an unusual purchase for the pensioners to make and intervened.
DI Stevenson said: "Had it not been for the actions of this quick-thinking shop worker, the couple could have been several hundred pounds of out pocket with the potential to be targeted again and again. Sadly these scammers are becoming ever more professional and resourceful, usually targeting people that are perceived to be more vulnerable and more likely to be pressurised into thinking that the deal is real. It is callous and beyond comprehension and certainly won't be tolerated.
"Thankfully with a bit of knowledge and awareness in this case, a great deal of heartache and further financial distress has been avoided. I would like to thank this worker for not only stepping in but for the professional way in which she handled the situation.
"I would like to take this chance to urge other shop workers and business owners to be vigilant and to let the police know as soon as possible if you have concerns about a customer. Don't be afraid to halt a purchase and to tell that person your concerns – I'm sure their only feeling will be one of gratitude that you noticed the signs and stepped in.
"It might be that the transaction is genuine, but we are becoming increasingly aware of scammers asking their victims to pay off bogus debts or refunds by the way of gift vouchers as these can be easily redeemed and sold on. The scammers don't need the physical card to redeem the value and instead get victims to read out the serial code on the back over the phone to them. If you receive an unexpected call whereby the caller requests an advance fee in the form of any type of gift card, you should immediately terminate the call."
Local councillors Sonya Warren and Gordon Cowie both praised the supermarket worker for stepping in, and being aware of their customers' vulnerabilities.
Ms Warren said: "Thank goodness they were on the ball and switched on about it and thankfully saved them a lot of money.
"These scams offer a bad reflection of today's society that people will take advantage of old people like that."
Banffshire and Buchan MSP Stewart Stevenson also commended the shop worker for her actions, and urged people to be vigilant.
A Tesco spokesman said: "Our colleagues pride themselves on offering great service, so it is always fantastic to hear stories of where a member of the team has gone above and beyond to help our customers.
"Wherever possible, we will continue to help the police with their efforts to stop these types of scams."
Research undertaken by Age Scotland shows that on average, people aged 70-75 lose £4,500 to scams.
Last night Adam Stachura, Age Scotland's head of policy and communications, described the Buckie incident as "despicable".
He said: "It's despicable that people prey on the perceived vulnerabilities of older people – manipulating and bullying them at their doorstep, over the phone, online or through the post. However it's heartening to hear of businesses and members of the community protecting others from scams and saving them from losing hundreds of pounds."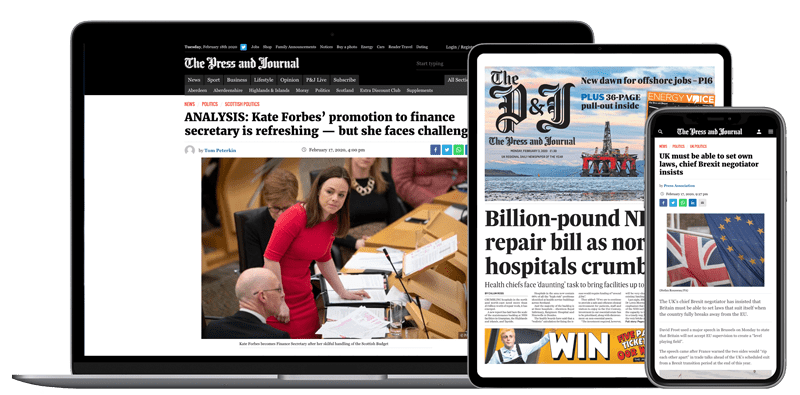 Help support quality local journalism … become a digital subscriber to The Press and Journal
For as little as £5.99 a month you can access all of our content, including Premium articles.
Subscribe