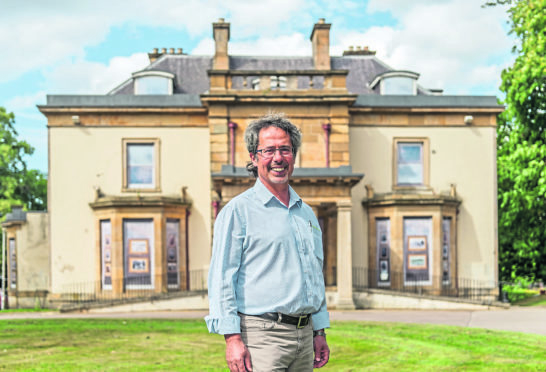 Campaigners working to revive a treasured Elgin landmark have received a significant cash boost in support of their plans.
The Charity TSI Moray aims to reopen Grant Lodge – a former library – as a heritage centre and base for charities.
Thanks to a £13,091 grant from Moray Leader, it will be able to employ a project development officer to draw up a business case.
There are hopes the financial support, which will cover 70% of the costs, will "kick-start" plans to revitalise the popular 18th Century Cooper Park building.
Fabio Villani, chief officer of TSI Moray, said: "We're going to be hosting the staff member – simply because the Grant Lodge Trust doesn't have the capacity to hire people – while also giving them managerial support and somewhere to base themselves.
"There is a potential for us moving to Grant Lodge. I'm not saying we're thinking very hard about it at this stage but it could be an option in the future.
"There is certainly a lot of potential still in the building – certainly as a civic engagement centre to encourage people to participate in what goes on in Moray."
Grant Lodge has been disused since a fire started in its basement 15 years ago.
Separate proposals have emerged to transform the building into a whisky attraction as part of a bid for growth deal funding from the Scottish and UK governments spearheaded by Moray Council.
The latest funding awards from Moray Leader, which allocates funding from the European Community and the Scottish Government, also included backing for the Moray Carshare scheme.
A grant of £136,680 will cover 70% of the costs to allow the initiative to expand electric car and bike sharing to more parts of the region to cut down on pollution.
Norman MacAskill, programme manager for Moray Leader, said: "We hope the Grant Lodge funding will help to kick start the ambitious plans for the development of this important asset for Elgin and all of Moray.
"Support for Moray Carshare, meanwhile, is absolutely in line with our aims of a low carbon economy and access to services. We are confident it will bring multiple benefits."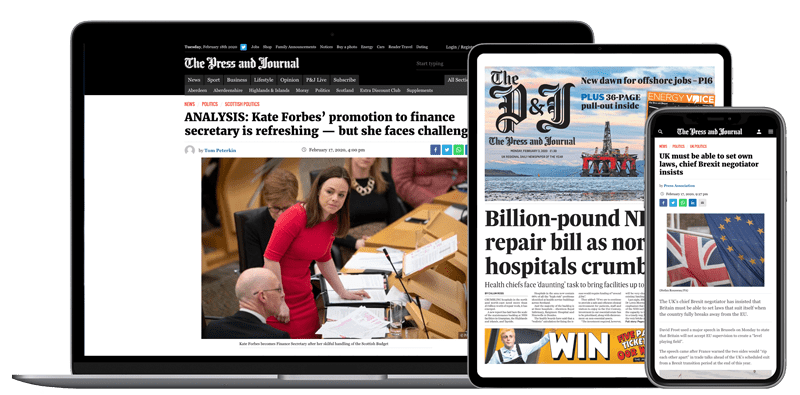 Help support quality local journalism … become a digital subscriber to The Press and Journal
For as little as £5.99 a month you can access all of our content, including Premium articles.
Subscribe