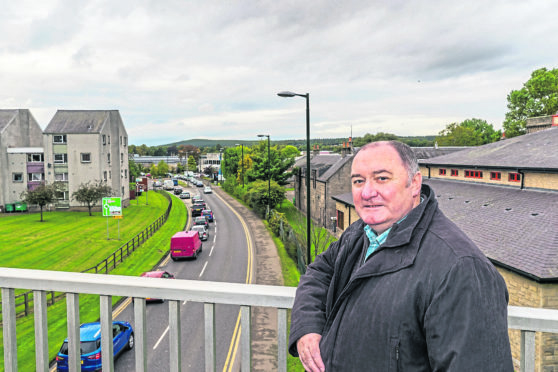 The relaxation of planning rules in Moray has led to warnings the region could be facing an influx of out-of-town developments.
The council has regularly identified a lack of industrial land as one the key issues preventing existing firms from expanding and attracting new business.
Now, however, the authority has been blamed for exacerbating the problem by allowing land set aside for that purpose to be used for retail developments.
Last year, Moray Council agreed to change their policy to allow a furniture store to be built next to the A96 Aberdeen to Inverness road on the eastern approach to Elgin.
And a new report produced by planners reveals the nearby privately-owned Linkwood East site is no longer being made available for industrial development.
Instead it is being marketed for "retail, leisure, fast food, office and hotel" use – a decision Elgin South councillor John Divers finds worrying.
Mr Divers, who is also a director of the town's business improvement district, said: "It gives me concern that a decision made by the council has led to it being put forward for commercial use, instead of its intended industrial use.
"I gave a warning previously that something like this might happen and indeed it has happened.
"It's no use us bringing forward polices stating that we need industrial land when we, as an authority, are then allowing it to be used for other uses."
Council staff have said that some industrial land in Moray has been found to be "marginal" in being able to be developed – explaining that commercial uses are needed in order to get them "opened up".
Projects have been planned across the region in order to free up sites.
Plots now surplus to the flood works in Elgin have been made available, an extension has opened at the March Road estate in Buckie and negotiations are underway in Forres to buy land next to the Enterprise Park.
Council-owned industrial units currently have a 93% occupancy rate – delivering £1.76 million every year in rent.
Jim Grant, head of Moray Council's development services, stressed steps were taken to protect industrial land.
He said: "We do look at planning policies to open up sites. It isn't what we want to see though.
"We have a sequential approach to protect town centres. If there are alternative sites closer to the town centre then that will be taken as a negative factor against any application."