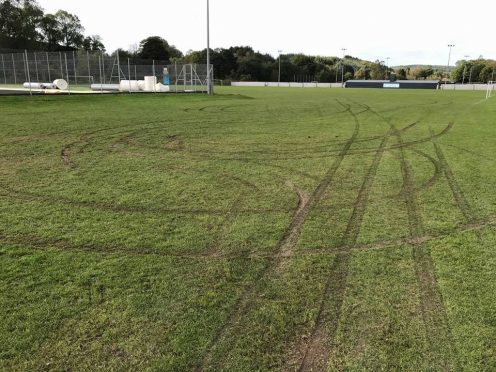 A council official is attempting to block plans for a May Day funfair over unpaid debts.
A Glasgow-based businessman has applied for a temporary public entertainment licence to run a fair at The Haughs in Turriff on May 6 as part of the annual May Day event.
Ryan Spencer hopes to use the showground for the event between 12pm and 9pm and applied for the necessary documentation last month.
But local authority roads boss for Buchan and Formartine Philip Leiper has objected to the application.
In a report to be discussed by councillors, he said the company have a "substantial amount" of debt to the council for unpaid fees for operating on their land.
In an objection letter written to an Aberdeenshire Council solicitor, Mr Leiper said: "I hereby object to the granting of a public entertainments licence for Spencer's.
"The reason for this being that they currently have accrued a substantial amount of debt to the council for unpaid fees for operating on council owned land."
Applications for public entertainment licences fall under the Civic Government Scotland Act and Mr Leiper said his opposition falls under section D of this which relates to having an "other good reason for refusing the application."
Mr Leiper's objection is not the only one with the police urging the organisers to change the opening time of the fun fair.
Chief Constable Iain Livingstone said if the members of the Formartine area committee decide to back the application then the opening times should be adjusted.
He said: "The applicant seeks the hours of 12pm–9pm, which is out with the hours permitted for such an event and as such, should the committee be minded to grant the licence I recommend that it be granted with the hours of 2pm–9pm."
A final decision will be made by members of the council's Formartine area committee when they meet in Ellon tomorrow.