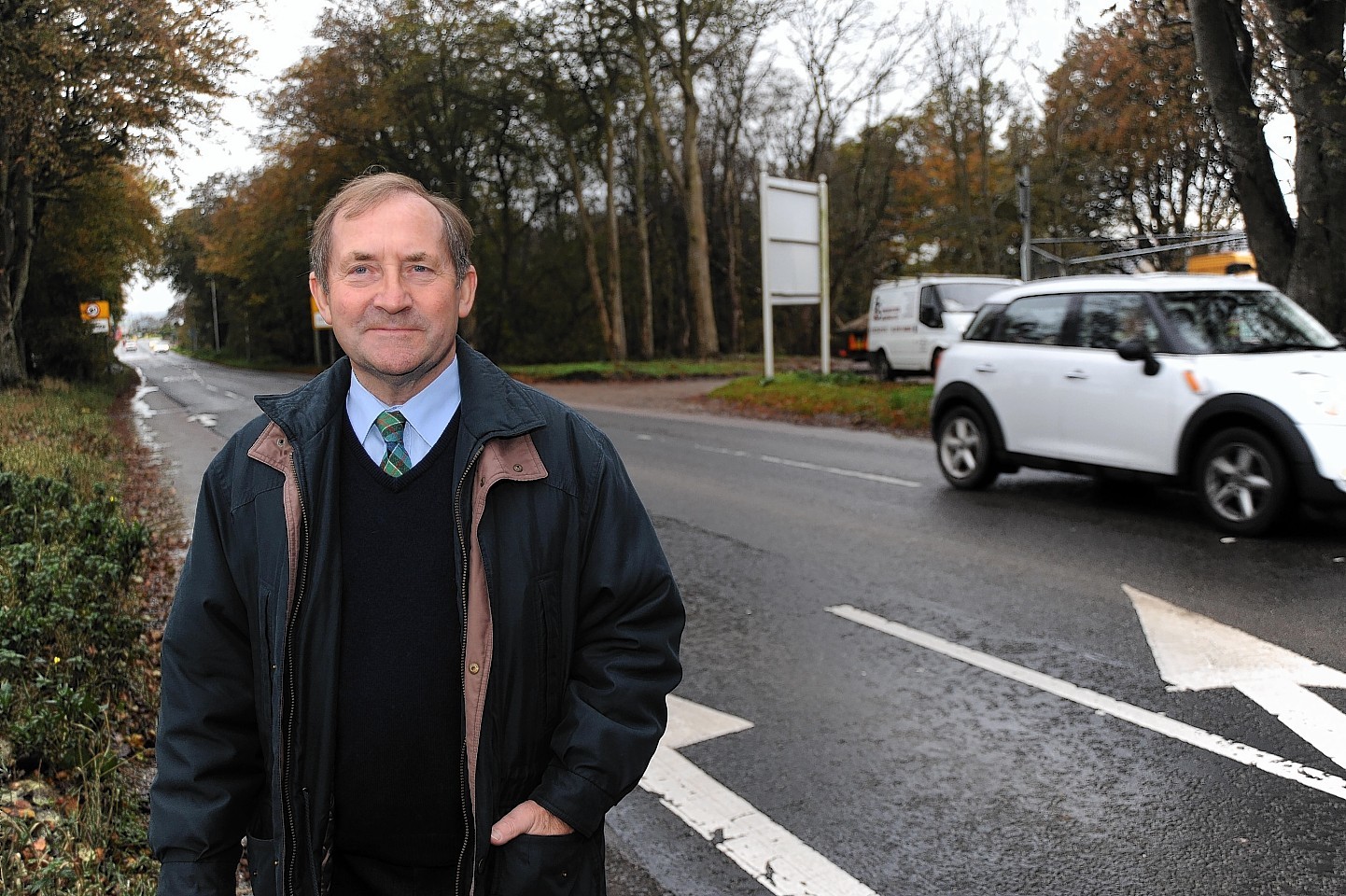 A raft of new speed limits to protect residents of a huge north-east housing development has been praised by a leading road safety group.
Aberdeenshire Council is working to cut the speed limits around the 600-home North Woods scheme in Mintlaw from 60mph down to 40mph.
Now road safety group Brake has backed the measures.
Last night, Philip Goose, senior community engagement officer at the charity, said: "We welcome Aberdeenshire Council looking to reduce speeds on roads near this housing development.
"It is still the case that speed is a major killer on roads – every day five people die on roads in the UK.
"Simply put, at slower speeds you have more time to stop suddenly, lowering your risk of killing or seriously injuring someone."
Mr Goose added that the safety group would be in support of any move to introduce 20mph urban speed limits, "to protect people on foot or bike around where people live and work".
The new traffic order would cut the 60mph limit on the Balring Road down to 40mph and reduce a stretch of the A952 leading into Mintlaw from the north down to 30mph.
As the North Woods development expands, the junction of the Balring Road and the A952 will be converted into a roundabout.
The speed restriction issue has been wrangled over during the past 12 months, with Mintlaw Community Council and Aberdeenshire councillor and local resident Jim Ingram pushing for change.
Councillor Ingram, SNP, said: "I must admit that these proposals are largely in line with what I proposed at a committee meeting.
"There have been a lot of complaints about speeding on these roads and I am hoping this new limit will help reduce that. It's very welcome.
"One of the main concerns is safety for the people in the area as the housing development grows.
"Of course the new roundabout will slow the traffic coming south and will help at a junction that's becoming even more dangerous."
The A952 which links Fraserburgh to the Toll of Birness through Mintlaw is notoriously dangerous and earlier this month 61-year-old Henry McPherson was killed in a two-car smash just south of the village.