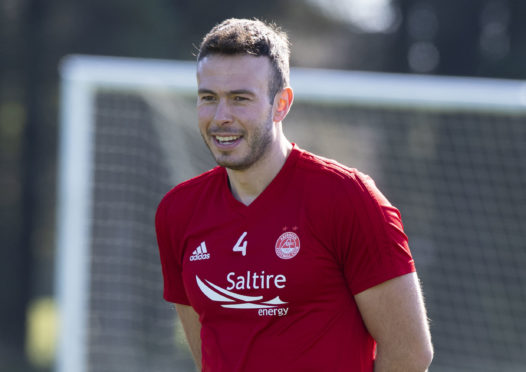 Aberdeen face the prospect of playing in front of a near-empty Boris Paichadze Dinamo Arena on Thursday when they face Chikhura Sachkhere in Georgia.
The Europa League second qualifying round first leg has been moved from the home side's 2,000 capacity Central Stadium to the nation's capital, the 55,000 capacity national stadium which is 150 miles away.
With few home supporters anticipated to make the trip and Aberdeen predicting 50 of their own fans to make the mammoth trek the atmosphere is going to be a subdued one.
But Dons defender Andy Considine insists the prospect of playing in front of a near empty stadium in Tibilisi will not be an issue for his side.
He said: "It reminds me of when we played Shkendija in Macedonia (in July 2015) as we played in the national stadium across there.
"The place was dead, absolutely dead. I think we took over 200 or 300 fans.
"It was a pretty quiet atmosphere. However it will be a great experience to play in the stadium in Tbilisi and also we are playing on grass this time which helps.
"It will be a great experience for all of us but regardless if the stadium is full or completely empty it is still going to be a tough game."
The lack of atmosphere is the easy hurdle for Derek McInnes' side to overcome.
The heat, however, is another matter entirely and with temperatures exceeding 30 degrees Considine is bracing himself for a difficult 90 minutes in Georgia.
He said: "The heat will probably play a big factor in it but over the years we have had to go to places where the temperature has been 30C plus and have managed to get results.
"It is definitely achievable.
"The fact we get to play away from home first gives us a great opportunity to hopefully grab a couple of goals to take back to Pittodrie and get the job done."
Considine added: "This is going to be a different test from the ties against Rovaniemi.
"A lot of people looked at the Rovaniemi games as if we would walk over them. However I felt in both ties they held their own to a certain extent.
"Rovaniemi played on Astro Turf but we knew what it was like to play on that as there are a few teams in Scotland that use it.
"At times they played some good football on it so it was a tough evening in Finland.
"Hopefully we will have some players back from injury for the game in Georgia which would be a real boost."
A trip to Croatia to face HNK Rijeka awaits the winners of the tie. Considine scored in the 3-0 win for his side in Rijeka four years ago and would welcome the chance to face them again but he is reluctant to look any further than Sachkhere.
He said: "We are due to go back to Rijeka all being well if we get through this tie.
"However all the focus is on Georgia which will be a tough test. They had a couple of good results against Fola Esch in the last round who we played a few years ago.
"The Georgians have had a lot of games in their own league so they will be fit and ready to go.
"However the two games against Rovaniemi will stand us in good stead.
"It is another great test against a team we have never come across before. That is why you play in Europe, to test yourself against these teams."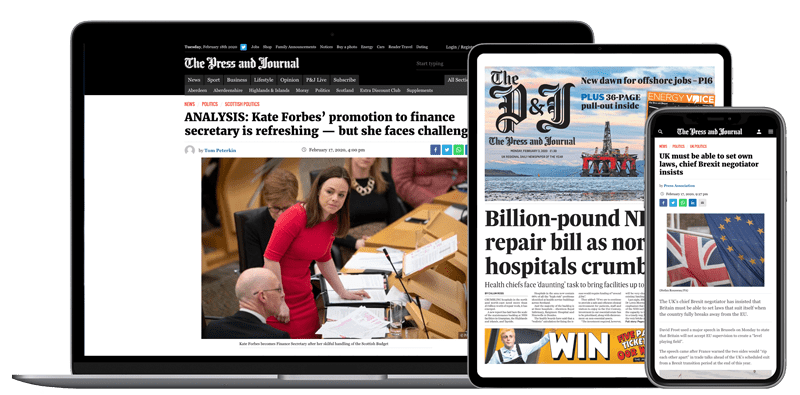 Help support quality local journalism … become a digital subscriber to The Press and Journal
For as little as £5.99 a month you can access all of our content, including Premium articles.
Subscribe