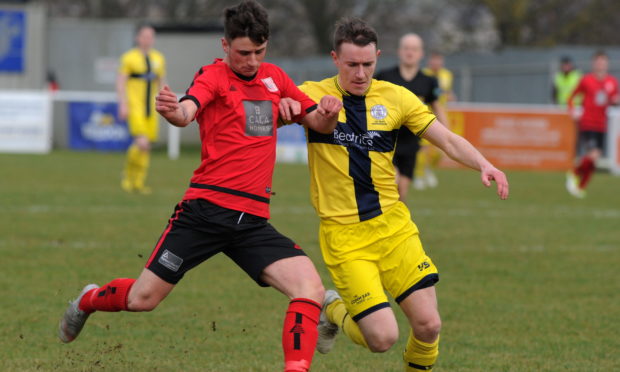 Cutting the Highland League season in half was the only logical choice for Wick Academy manager Gary Manson.
Teams in the Highland League will only play 16 league fixtures this season – eight each home and away – with a proposed start date of October 17.
A reshuffled Highland League Cup will be brought in with a group-stage format, giving some clubs extra games to fill the gaps that could be left in the calendar.
Manson, who will be heading into his first full season in charge of the Caithness outfit, feels the league committee had little choice but to do so, given the effects of the Covid-19 pandemic that shut down Scottish football over the summer.
He said: "The Highland League committee have to incorporate how many postponements we're going to get. It's all well saying you should finish inn four months (with 16 games), but if we get a bad winter you can go three or four weeks without a game.
"It gives them enough scope that if there are a few games called off then they should get it tied up within thee time-frame they have been given, without the need for long mid-week trips.
"The North of Scotland Cup used to have groups a good few years ago and it was good. If you have an off day or night then you still have an opportunity to compensate for it in the next match.
"If you're in the bottom half and get a tough draw, you only get one game. It offers another couple of games and I think it's a benefit to everyone that they've come up with something different."
Manson has been busy readying his squad for the new season, bringing in goalkeeper Graham Williamson and defenders Andrew Hardwick and Brandon Sinclair.
Williamson has played in the North Caledonian League with Halkirk, Thurso and Golspie Sutherland, as well as amateur football with Wick Groats. Hardwick played for the club between 2016 and 2019 while Sinclair is a Wick native who played youth football at Caley Thistle and the Scorries, before heading to America on a scholarship.
Sean McCarthy, their regular goalkeeper since 2014, has departed, indicating he wanted a fresh challenge and travelling from his home in Tain had become problematic.
Manson added: "When Gordon Connolly came in (as manager), he would come up to training once a week and pick up Sean en-route. After he left, Sean would have to train by himself, with a local team or not at all.
"On Saturdays he would travel up to Wick by himself and it wasn't an ideal situation for anyone, having a goalkeeper that wasn't training with us. Doing that for thee last two years probably took its toll.
"He just fancies a change and I imagine he won't be short of offers. He's done really well for us over his period of time at the club. I wish him all the best.
"As soon as he made us aware he wanted to leave, Graham was the obvious choice. He was the goalkeeper for Wick Groats, who are one of the top amateur teams in the Highlands."