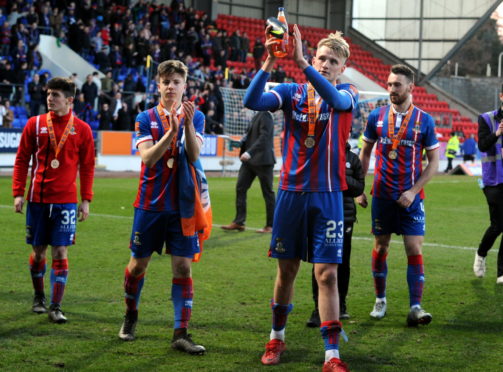 Daniel MacKay lived the weekend of his dreams.
Very few footballers taste international and cup glory in the space of whirlwind 24 hours, which saw MacKay transported up and down the country
to be there for Caley Thistle's Challenge Cup triumph.
On the evening of Friday March 23, MacKay, watched on by his club manager John Robertson, scored in Scotland's 2-0 win over England in York.
As part of an agreement with Robertson that would see him play that game and against Dumbarton the following day, Robertson drove MacKay back up to Inverness after the game before the team headed to Perth for the cup final.
He would come off the bench in the second half – still just 16 – and tee up Carl Tremarco for the game's only goal.
Two years on from that memorable weekend, MacKay looks back with fondness.
"I didn't realise how big it was," he said. "I didn't take it in. It was like 'what has this weekend been?' It only hit me at school on the Monday.
"I thought the gaffer just wanted me to play in the England game and enjoy the experience.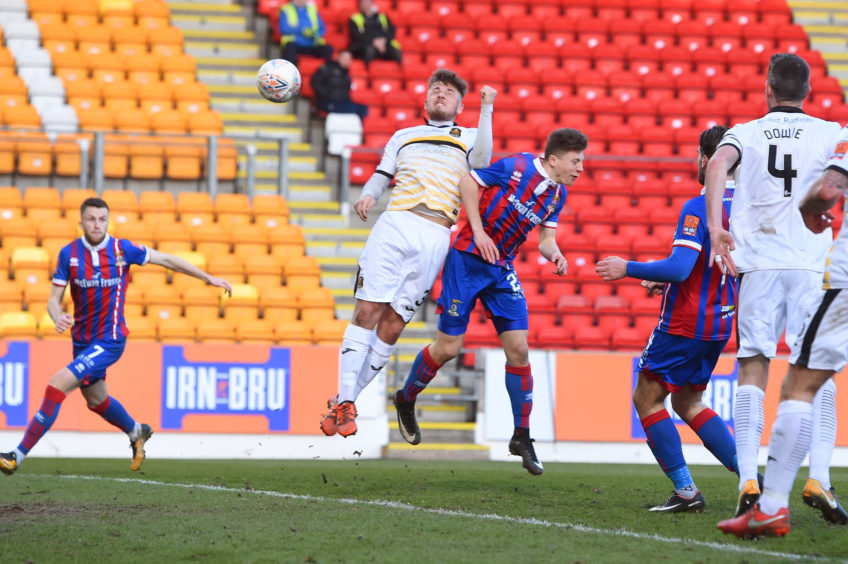 "We came to an agreement with the (Scotland) coaches that the gaffer would come down to the game and pick me up.
"It felt really good knowing he wanted me in the squad (the following day).
"I just thought it was another game to prove myself and make an impact in front of the gaffer. We beat them 2-0 but I missed a penalty."
MacKay and Robertson arrived back in the Highlands around 3am, 13 hours before the Challenge Cup final against Dumbarton at McDiarmid Park was due to kick off.
The former Millburn Academy pupil had already made an impact in the first team that season, having scored on his debut in the earlier rounds against Peterhead.
He was already talked about as a bright prospect for the future long before that Saturday in Perth.
Inverness were victorious under Robertson in the 2003-04 iteration of the competition, whereas for Dumbarton it was the first cup final in 121 years.
For the majority of the game the fare was poor. The McDiarmid Park surface did not help but neither side particularly revelled in the cup final atmosphere.
"I had a good feeling that day. Both teams were a bit nervous; it was the first final for a few of our boys and Dumbarton had not been in a cup final for so many years," said MacKay.
"They played well and had the better of the first half but I think the game changed when me and Aaron (Doran came on).
"I was warming up and came back in; Brian Rice came up to me and said 'you're going on'. He pulled me to one side and told me to get at them, to scare them.
"That gave me the belief that if I got the ball, I needed to do something. These moments mean more in cup finals and I might only get one chance."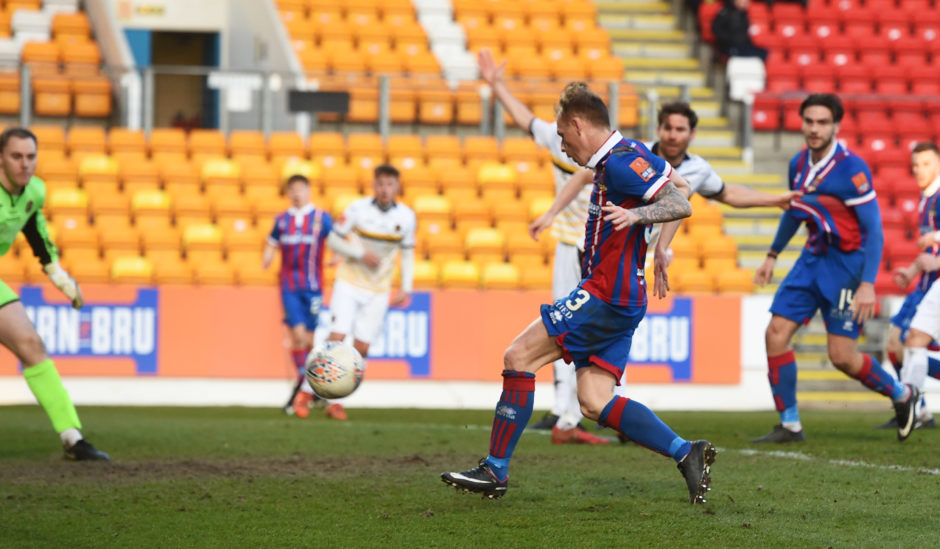 Joe Chalmers collected the ball just inside the Dumbarton half from Iain Vigurs. He rolled it straight into MacKay's path.
Facing up against Sons full-back Chris McLaughlin, he knew this was his chance.
"I knew Carl getting to the back post (in the past) but I just fizzed it across and hoped someone would be on the end of it.
"Thankfully, he was there doing what he had been doing for the past few years. When he prodded it in it was an unbelievable feeling.
"Carl still does it now and he's very hard to track back, I can tell you that from first-hand experience."
Nearly three years after the pain of a cup final dismissal, Carl Tremarco was now the match-winner. For a 16-year-old MacKay, however, the reality was yet to sink in.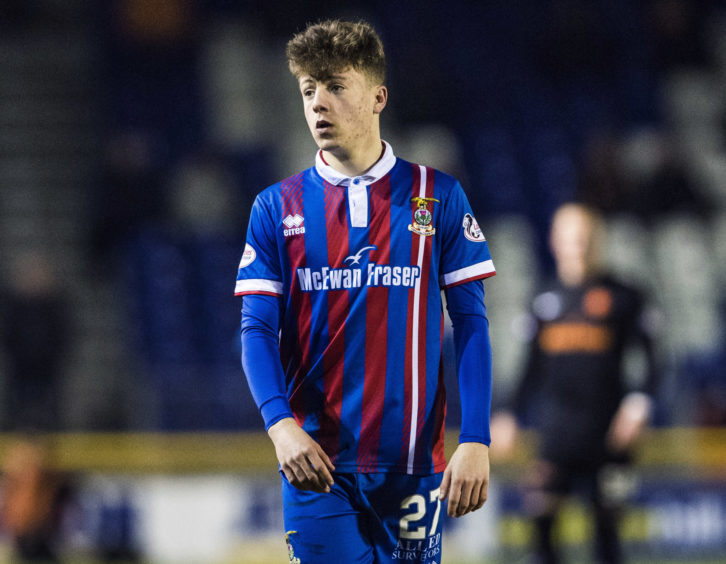 "I had geography first thing and the teacher said to me, 'good weekend?'; she saw I'd done well and could forgive me for not doing anything that weekend.
"I had a few PE teachers congratulating me but I knew I had to get my studies over with and focus on exams. Any contract (with Inverness) would take care of itself.
"That feeling was unbelievable and hopefully there's more stuff to come.
"To potentially win it two times at 18 wouldn't have been bad. But winning more trophies is what you want as a footballer."