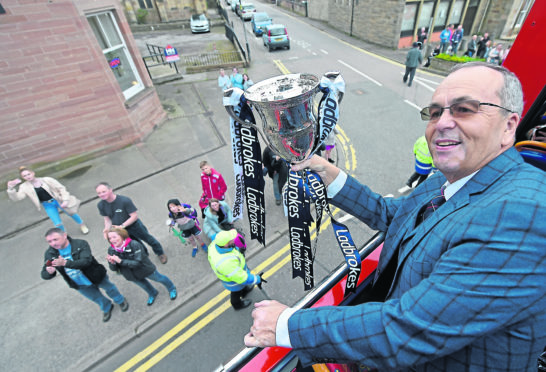 Roy MacGregor has savoured much success during Ross County's 25-year Scottish League existence – but this year's Championship title triumph takes on a unique significance for the Staggies chairman.
MacGregor is in his second stint as chairman at Victoria Park, during which time he has overseen County's rise through the leagues.
His tenure included the club's League Cup final victory in 2016, part of the Staggies' six-year top-flight stay that ended with relegation a year ago.
Having long endeavoured to implement the "Ross County Way" at Dingwall, MacGregor says the familiar identity of Steven Ferguson and Stuart Kettlewell's team, which has secured an instant return to the Scottish Premiership, makes this triumph all the more satisfying.
MacGregor said: "I really see this as a bit of an evolution at Ross County.
"For 25 years we have probably tried to manufacture a team. We have had to take a lot of what I would call expats to make up a team and blend in with our Highlanders.
"At the beginning of the season we decided what we would do. We were relegated, we were not good enough to stay up – how would we change?
"Taking two academy managers was a risk, as was taking co-managers, which I don't believe in.
"They have worked it very well, though – it's tight and they call each other gaffer.
"Whatever way it spins, their decision-making works.
"Fergie was the first pro I took to the club, and Stuart has been here as well. They have shifted their families and moved here.
"With the backroom staff, such as Richie Brittain and Brian Irvine, we have so much Ross County about the place.
"It's the culture – and it has succeeded. What we do over the next five years is even more important.
"If we can do it with Ross County culture it will be an evolution for the Highlands."
MacGregor feels the success of Ferguson and Kettlewell's approach has shown in the strong response from the Staggies supporters, adding: "The fan reaction has been positive. We have sold more season tickets this year than any time before that.
"We have had higher attendances from the Highlands. We have got about 2,800 season ticket holders.
"The away fans figure has not been particularly great at any time, but the amount of home fans coming on a Saturday has increased.
"I think that is a wee bit about these guys and what the club stands for, as well as what we do with the schools.
"We have got 900 season ticket holders with an Inverness address – that's quite incredible."
Having ensured their second-tier stay was a brief one, County's task will now shift towards consolidating their place in the Premiership.
MacGregor hopes to hit the ground running in the top flight, adding: "When we went up the last time, we got in but we always had to fight in the end to stay there.
"At Christmas we added resource to stay there. We now need to do that from the start, and it is a harder league.
"The top five should be there, because of the resource and the way they are run as clubs now. The other seven teams are going to be fighting to not be in the bottom two and we have got to prepare for that.
"I think people came on a Saturday because we have got a winning team.
"We lost six games this season and we are going to lose more than that next year.
"But I think it's important this area has a Premiership team."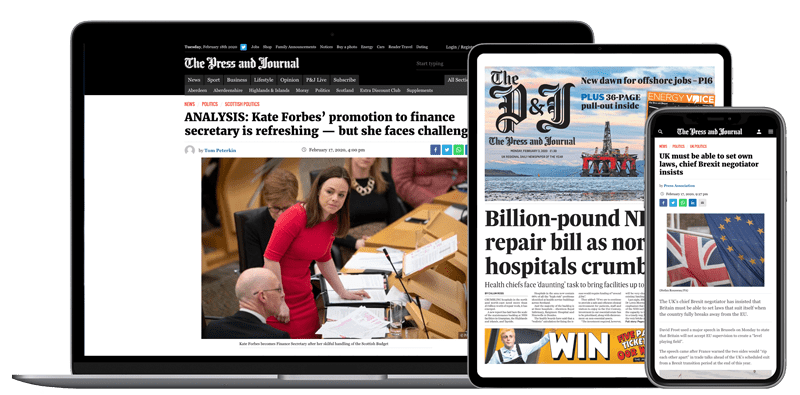 Help support quality local journalism … become a digital subscriber to The Press and Journal
For as little as £5.99 a month you can access all of our content, including Premium articles.
Subscribe