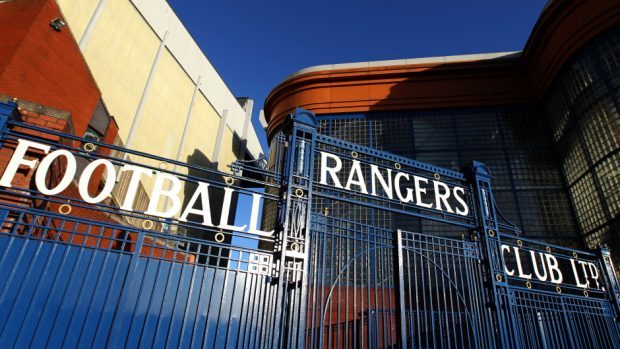 The Supreme Court has ruled in favour of Her Majesty's Revenue and Customs following a long-running dispute over a tax avoidance scheme run by Rangers Football Club.
Lord Hodge announced in court that five Supreme Court judges had unanimously dismissed an appeal by the liquidators of RFC2012, the company formerly known as Rangers Football Club before its financial collapse in 2012.
HMRC had lost two earlier tribunal hearings over the Employee Benefit Trust scheme before a ruling in their favour in the Court of Session in Edinburgh in November 2015.
About £50 million was paid to dozens of Rangers players and staff through an EBT scheme administered by the Murray Group, then majority shareholder of the Glasgow club, from 2001 to 2009. The club contended these should be classified as loans but HMRC insisted they were taxable earnings.
The result will mean the creditors of RFC2012 will receive less money from the pot collected by liquidators BDO, as HMRC will now be owed even more money. Rangers, then run by Craig Whyte, went into administration in February 2012 over a separate tax debt and the tax authority rejected a creditors agreement in June of that year.
The result is a major victory for HMRC in its attempts to recoup tax from thousands of other companies which ran EBTs and similar schemes, which were the subject of a crackdown in legislation enacted in December 2010.
In a written judgment, the judges said: "The sums paid to the trustee of the Principal Trust for a footballer constituted the footballer's earnings. The risk that the trustee might not set up a sub-trust or give a loan of the sub-trust funds to the footballer does not alter the nature of the payments made to the trustee of the Principal Trust .
"The discretionary bonuses made available to RFC's employees through the same trust mechanisms also fall within the tax charge as these were given in respect of the employee's work.
"Payment to the Principal Trust should have been subject to deduction of income tax under the PAYE Regulations."