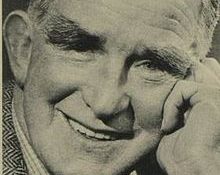 There's an understandable sense of deflation among Scottish rugby aficionados as we approach the climax of what has been a very disappointing Six Nations campaign.
And that is allied to apprehension over the prospect of tackling England at Twickenham – a graveyard of Caledonian ambitions for many decades – on Saturday evening.
But there is no point being disconsolate over recent events where Scotland have reverted to type in finding new ways to lose. Perhaps it's time to learn from history and ask ourselves some hard questions.
Such as: when did the supply of big redoubtable Highland players in the mould of John Bannerman dry up? Why was it allowed to happen? And how can we transform the situation in the future?
For the uninitiated, Bannerman was the tough-as-teak forward who participated in 37 consecutive matches for his country between 1921 and 1929. Off the pitch, he was a laidback individual with a love of music – his father from South Uist wrote the popular folk song "Mairi's Wedding" – who once asked a teammate on the train through to Murrayfield: "Who are we playing today – Ireland or Wales?"
Yet, in the thick of battle, Bannerman's exploits were remarkable. He savoured victory over the English four times in five years between the Scots' first-ever Grand Slam success in 1925 and leading his personnel to success in 1929.
There was no fear in his breast at the prospect of travelling to Twickenham in 1926, as the prelude to performing  a pivotal role in his side's 17-9 triumph, which even The Times admitted was far more convincing than the scoreline might suggest.
It's one of just four occasions when the Scots have won in Richmond – the others happened in 1938, 1971 and 1983 – but Bannerman's attitude to these battles should strike a chord with the current team.
As his grandson, Shade Munro, himself a former international player, told me: "I have a picture of him skippering the Scots to victory and the pride in his eyes is immense.
"In those days, the Five Nations trips down to London were grand occasions and, although my grandfather would always offer 100% in his nation's cause throughout his career, he would prepare even harder for the Calcutta Cup.
"There were a few Gaelic speakers in the side at that time and they didn't half work themselves up for these contests. It worked, though!"
Bannerman was a fellow without a malicious streak in his body. But his unwavering commitment, his ferocious tackling and instinctive love for Scotland and the Highlands in particular meant opponents always knew they were coming up against a bone-crunching adversary.
In the amateur era, the Scots largely relied on central-belt public schoolboys and Border farmers, but there was room for people such as Bannerman, who subsequently became a Liberal life peer in the House of Lords while serving as Aberdeen University rector from 1957 to 1960. He stood in a famous by-election in Inverness in 1954 and his daughter, Ray Michie , was a long-standing Liberal MP in Argyll & Bute.
In short, his roots and heritage were in the north of Scotland and he was immensely proud of them until his death from cancer in 1969. No wonder that many of his compatriots remain convinced not enough is being done to grow the game outwith the big cities and especially Edinburgh and Glasgow.
It's unlikely Gregor Townsend's men will cling on to the Calcutta Cup this weekend. But if they adhere to the Bannerman philosophy and ignore the venue and focus on their own strengths, it can only be a positive development. Let's dispense with making excuses or taking half-hearted refuge in supposed "moral victories." They are irrelevant.
As one of life's winners, Bannerman knew that more than 90 years ago.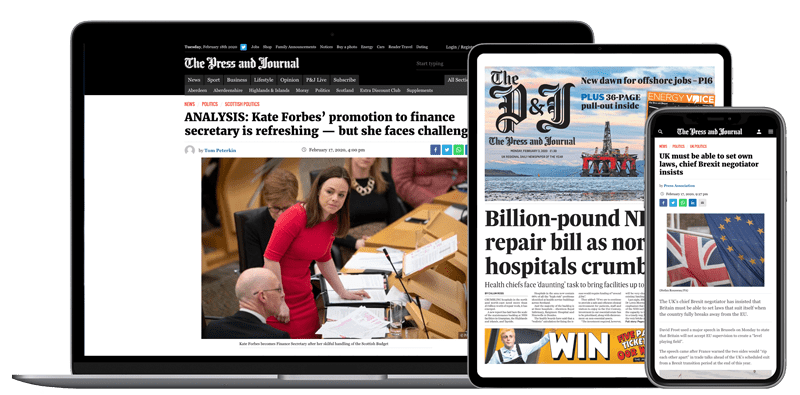 Help support quality local journalism … become a digital subscriber to The Press and Journal
For as little as £5.99 a month you can access all of our content, including Premium articles.
Subscribe