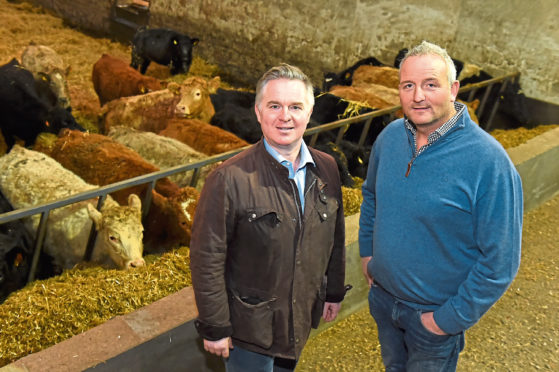 Scottish independence would cause "unnecessary barriers" for farmers, the Scottish Conservative candidate for Gordon, Colin Clark, said.
Speaking during a visit to Netherthird Farm, near Rothienorman, Mr Clark criticised plans for a second referendum on Scottish independence and said the political focus should be on getting Brexit done.
"What the Scottish Conservatives want to do is to get clarity and certainty and we are going to do that by saying no to Indy Ref 2, and moving past Brexit and getting a free-trade agreement with Europe," said the former Scotland Minister.
He said Scottish independence would create "new and unncessary barriers to trade" with the rest of the UK, adding: "The last thing our food and drink sector needs right now is more uncertainty."
SNP candidate for Gordon, Richard Thomson, slammed Mr Clark's comments and said Brexit posed an enormous risk to Scottish farming.
He said: "This is utterly ridiculous from a Tory party who are dragging Scotland out of the EU against our will in order to put up barriers with a market eight times the size of the UK and do dodgy deals with Donald Trump."
Meanwhile, Holyrood's Rural Economy and Connectivity committee yesterday issued a call for evidence on the Agriculture (Retained EU Law and Data) (Scotland) Bill.
This is legislation to continue with Common Agricultural Policy schemes beyond 2020, but also give the Scottish Government powers to amend and improve the schemes, as well as trialling new ones during a five-year post-Brexit transition period.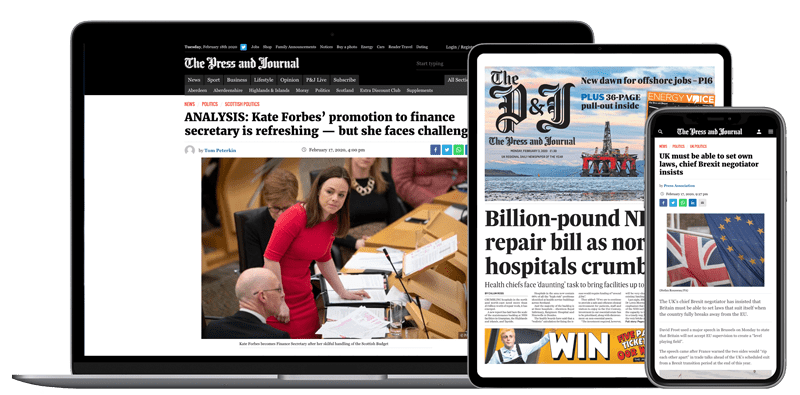 Help support quality local journalism … become a digital subscriber to The Press and Journal
For as little as £5.99 a month you can access all of our content, including Premium articles.
Subscribe