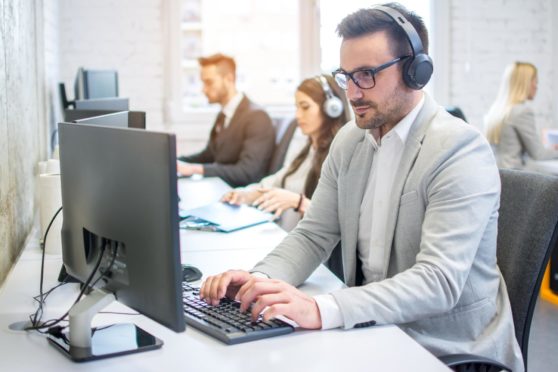 New research has highlighted the strengths of Scotland's financial services sector and how it will be vital to the country's economic recovery from Covid-19.
An industry-led report published by EY has revealed access to a skilled workforce is the most important factor for financial services firms when deciding to locate or invest in Scotland.
Two-thirds of companies it questioned were planning either to establish new operations or expand existing operations in Scotland.
And the most common factor driving investment in financial services operations in Scotland was a desire to relocate from other parts of the UK, such as London and the South East of England, underlining the nation's sectoral attractiveness.
While the research – which included in-depth surveys conducted with 21 leading financial services firms with significant market share in the Scottish market – was carried out prior to Covid-19, its findings remain valid today as Scotland aims to recover from the pandemic.
Linda Hanna, interim CEO at Scottish Enterprise, said: "Scotland's financial services sector will be critical in supporting our economic recovery from Covid-19.
"EY's report underlines the real strengths of this sector, namely our world-class workforce, the country's highly integrated financial services eco-system and excellent quality of life on offer for employees.
"It is a compelling proposition for international companies and explains why Scotland remains the most attractive location outside of London in the UK for inward investment. The report rightly highlights the burgeoning fintech sector in Scotland, which is built upon a collaboration between our robust financial services industry, vibrant tech sector and our internationally renowned universities.
"Despite these challenging times, fintech companies continue to locate in Scotland and we are incredibly excited about future growth in this sector.
"Scotland needs to focus on its economic strengths following this global pandemic.
"One of these is undoubtedly financial services. Scottish Enterprise will continue to do all it can to promote this sector and encourage more companies to locate, invest and grow in Scotland."
Other key factors identified in the report for financial services companies choosing to locate in Scotland included good quality of life for employees with 33% of surveyed industry leaders listing this as an attractive aspect.
Scotland is predicted to achieve the highest life satisfaction rating out of the European countries with major financial centres by 2021.
Value is another key area of consideration for firms, with 38% of respondents listing low set-up and operating costs as a significant factor that attracted them to Scotland.