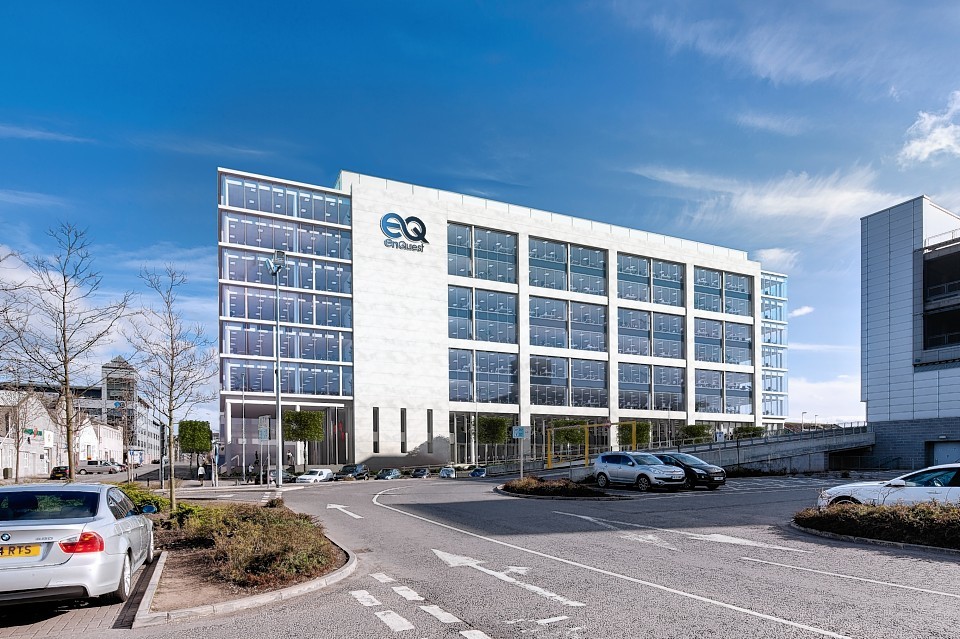 The Granite City is still being favoured by property investors despite the ravages of the oil price crash, advisers have claimed.
Property consultant CBRE, announcing the conclusion of two investment deals in Aberdeen worth £70million, said the transactions demonstrated "ongoing activity" in the commercial property investment market despite the dip in the oil and gas industry.
CBRE yesterday confirmed that Enquest has sold its flagship new headquarters building near Union Square to Rockspring Property Investment Managers for £45.1million.
Developer Dandara has also sold its 70,000 sq ft headquarters office at City South Business Park to a private investor for £23.5million. Drilling firm KCA Deutag has taken a 20-year lease on the new office which is expected to be complete July 2016.
Enquest's Annan House, located in the heart of the North Dee Business Quarter, is leased to the oil and gas firm on a 20 year term, with the sale representing a net initial yield of 6.35%. CBRE acted for Rockspring, which manages about £5.6billion worth of property assets across the UK and Europe.
Gordon Pirie, director of CBRE in Aberdeen, said that although international investor appetite for commercial property in Aberdeen has cooled in recent months, that other investors were still keen to get a foothold in the Granite City.
"Completion of these significant transactions shows that despite recent turbulence in the oil and gas industries, the commercial property investment market remains active where good quality product let on long leases to strong covenants is available," he said.
"One positive aspect of the Aberdeen market in recent times is that some of the mainstream institutions that have purchased in Aberdeen in the past three to four years have been less active but this has opened up opportunities for other buyers who had recently found it difficult to secure representation in the city.
"These transactions show that Aberdeen is still very much on the radar of investors. Aberdeen is still one of the few places in the UK where you can achieve long term income secured by good quality tenants, with guaranteed income growth performance at competitive pricing in comparison to the rest of the UK regional market.
"There are also positive messages for the occupational sector with the conclusion of the Enquest and KCA Deutag deals offering evidence of international oil and gas companies seeking to maximise the efficiency of their real estate. Their commitment to long term leases further cements the reputation of Aberdeen as a global energy hub," he added.
The announcement that the deals completed came after it was revealed Ashfield Land plans to invest £80million in a mixed-use development at Blackdog.
Ashfield director Steven McGarva acquired 64-acres of farmland from farmer-turned developer Colin Tawse and said he plans to build a 400,000 sq ft business park and a further 200,000 sq ft of retail and leisure facilities on the site next to the main A90 Aberdeen-Fraserburgh road.
CBRE represented Rockspring and Knight Frank represented Enquest; CBRE & FG Burnett advised Dandara.