One of Scotland's foremost historians once made a promise to his aunt Margaret at the end of her life that he would write a little island's story and his family's part in it.
And Christoper Whatley has been true to his word with the publication of Pabay: An Island Odyssey which recounts the many events which have shaped the development of the tiny diamond-shaped site in Skye's Inner Sound.
It tells of how Len and Margaret Whatley moved to Pabay from the Midlands and lived there from 1950 to 1970. As a consequence, they exchanged a landlocked existence in Birmingham for the beautiful desolation of an uninhabited Hebridean inch.
They farmed the land, raised their children there, and worked tirelessly to make their living until they finally departed the island for Skye and founded the Edinbane Pottery.
Their nephew, Mr Whatley, who is now the Professor of Scottish History at Dundee University, has been equally industrious in his endeavours, which have yielded a book, based around archival research, oral interviews, and personal experiences, and which is filled with family photographs and mementoes from the past.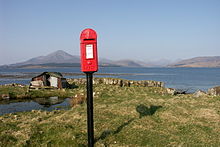 He was determined to do justice to the pledge he made to his aunt Margaret, who died in 2005, and his commitment to the project shines brightly on every page.
As he states: "I don't remember the first time I set foot on Pabay. But, according to my parents' cracked-backed photograph albums, in which small, now fading black and white pictures, were carefully placed, then labelled by hand, it was in 1951. I was three.
"For most of the years afterwards, I was on Pabay for at least part of what would become my school holidays – Easter and summer mainly, with the occasional Christmas trip. So keen was I to get there that I was barely into my teens when I began to make the occasional journey on my own.
"That meant the bus from the outskirts of Glasgow to Queen Street railway station, where I'd catch the early morning train to Mallaig. From there, I'd walk down to the pier for a ferry which would take me to Armadale in the south of Skye.  And thereafter, another bus to Broadford.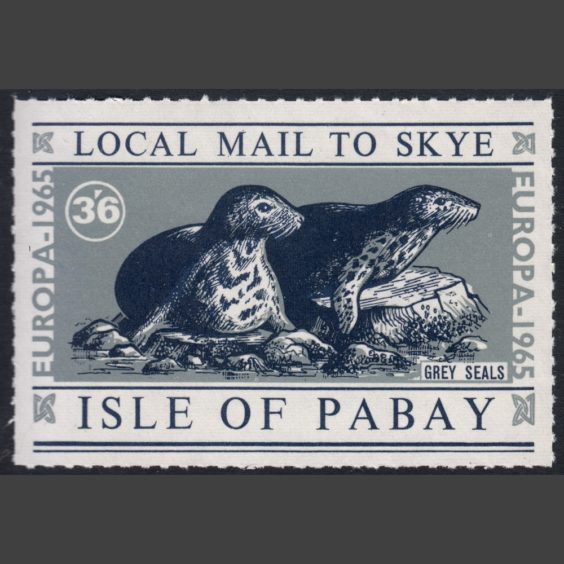 "There, bag in hand, I'd hasten down the short, sloping lane to the old jetty where I would catch a whiff of warm peat smoke from Rory McGregor's shoreside cottage. Paddington Bear-like, I'd then wait, hoping that someone on Pabay had seen me and would come over to pick me up. I was never let down."
This passage conveys the wonder and mystery of the youngster's sojourns to the island. And it embodies the methodical research and evocative prose which makes Prof Whatley's memoir such an exhilarating tale.
He was in love with Pabay on his visits as a child. And it's obvious that nothing has changed in the last 60 years.
As he writes: "To get there, you need a kayak, canoe, RIB, or other small boat with a shallow draught. Or you could persuade a local fisherman to take you across, leave you for a few hours to explore, and then pick you up at the single jetty.
"It is only by landing there that the island's sounds are to be heard. Birdcalls, mainly. Oyster catchers if you're there early in the summer and many others throughout the seasons. An ornothologist's delight.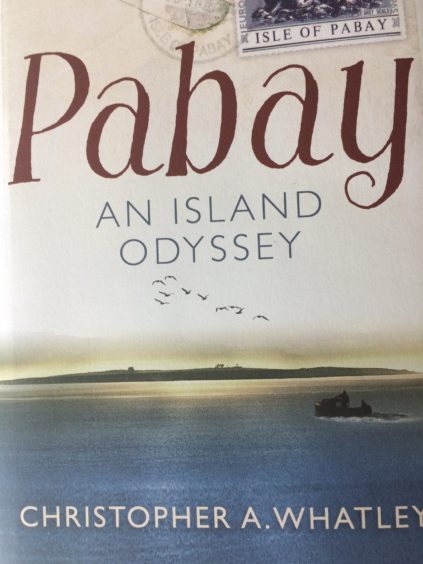 "There's the ceaseless churning of the sea, gurgling round rocks and through rocky channels, or swashing over occasional patches of sand, shells and shingle.
"Or, on wilder days, colliding with and spilling over reefs, fallen drops of spattered spray proving the encore. Audible too is the wind's faint hiss as it bends lightly the tall, thick clumps of rushes that abound, now the cattle and sheep are no more.
"Len and Margaret were, in their own way, idealists; he more so. But their search was not for seclusion, but a new centre. They, like most of Pabay's people, regardless of period, were of this world.
"Their aim was to make a living, raise their family, and live full, enriching lives. Far from being a place of escape, Pabay demanded Len and Margaret's total commitment to their new reality.
"The buck stopped right there: to duck it was to invite disaster."
There is no semblance of Prof Whatley pursuing the easy route. On the contrary, this Odyssey is replete with cases of the past and present colliding, of scandals and skirmishes, pilgrimages and political spats, and it creates a vivid depiction of the many trials, tribulations and joys of island life.
If the island itself is a diamond, this work is a sparkling gem.
Pabay: An Island Odyssey is published on July 25 by Birlinn.