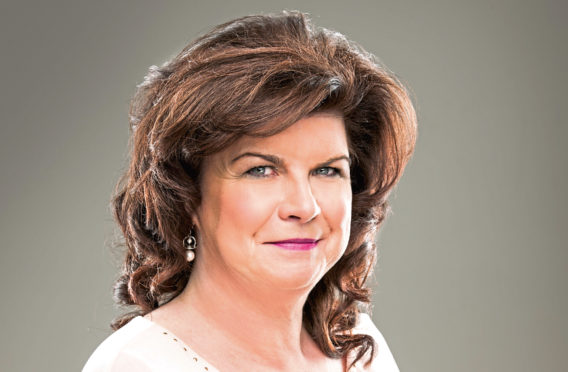 Having made its debut at the Edinburgh International Festival, The National Theatre of Scotland's powerful new play Red Dust Road makes its way to Inverness next week.
Adapted for the stage by award-winning writer Tanika Gupta, it brings poet, novelist and Scottish Makar Jackie Kay's beautiful soul-searching memoir of the same name to life.
Jackie's story is one that weaves its way from Nairn and Glasgow to Nigeria, taking lots of unexpected twists and turns along the way.
Theatre and TV favourite Elaine C Smith stars as Jackie's adoptive mother, Helen.
It was a role she was particularly keen to land because, as she explained, she knew Helen, her husband John and Jackie in real life, and long before the idea of a play was born.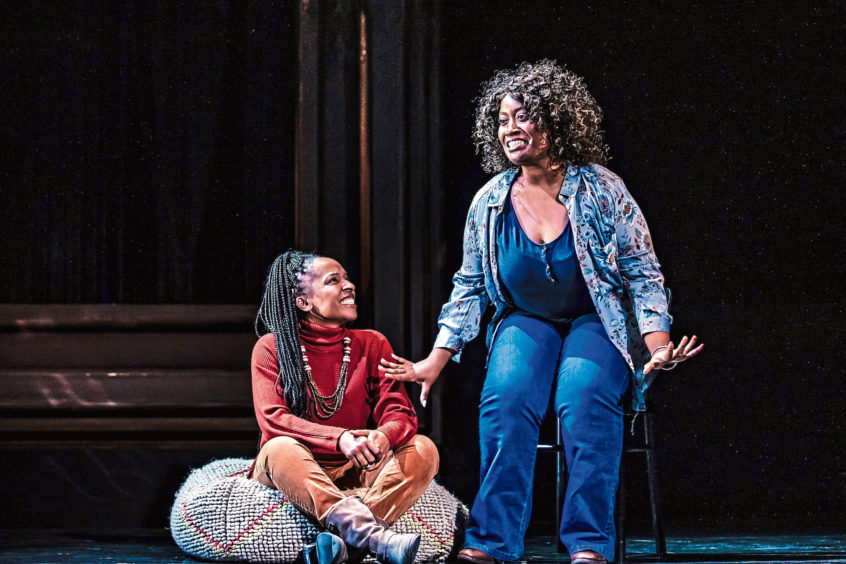 "I adore Jackie Kay and Red Dust Road is one of my favourite books," said Elaine.
"I'm delighted that she is the makar and that I'm playing her mum.
"I started out in political theatre, performing in Wildcat, and John was on the board of Wildcat.
"I was very involved in a trade union movement and John was involved with the Communist Party, so I'd meet him while attending lots of benefits, fundraisers and political rallies.
"John's wife Helen was also very politically astute and active, funny and just a great woman.
"I'm just so admiring of them both which brings its own challenges, as you want to represent them well – there would be nothing worse than someone who knows Helen saying afterwards, that was nothing like her.
"Their daughter Jackie was the first mixed-race child I'd ever met in Scotland," said Elaine.
"It took me years to join the dots and realise that Jackie Kay, the poet I loved, was the same lovely wee girl I'd met all those years ago."
Red Dust Road is a story full of deep emotions.
From the moment when, as a little girl, she realises that her skin is a different colour from that of her beloved mum and dad, to the tracing and finding of her birth parents, her Highland mother and Nigerian father, Jackie's journey is fascinating.
Originally published in 2010, the book has been hailed for its warmth and candour, winning the Scottish Book of the Year Award the following year.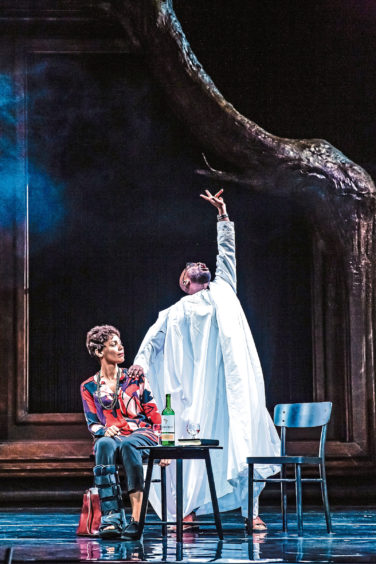 Navigating the challenges of growing up as a mixed-race adopted Scot, Jackie discovers that inheritance is about much more than genes: that we are shaped by songs as much as by cells, and that what triumphs, ultimately, is love.
"When I heard the book was being turned into a play I thought, I'd love to do that," said Elaine.
"The National Theatre held a two-day workshop to look at adapting this much-loved book for the stage. At the end of it I was asked to play Helen.
"I moved things around so I could be in the play, as after this I don't have any free time until next August."
The show has a connection to the Highlands as Jackie's birth mother was from Nairn, while her father was from Nigeria.
"Her mother and father met in a dance hall in Aberdeen, when she was a nurse and he was at university," said Elaine.
"Jackie didn't set out to find her real parents because she didn't like her adoptive parents – she adores them – but because she was curious to find where her roots lay."
The role of Jackie is played by acclaimed stage and screen actress Sasha Frost.
The play also has a strong cast including Stefan Adegbola, Irene Allan, Simone Cornelius, Elicia Daly, Seroca Davis, Lewis Howden and Declan Spaine.
This is the National Theatre of Scotland's first co-production with HOME, Manchester, and Jackie is a patron of the multi-arts venue.
Along with starring in the production, which runs at Eden Court Theatre from September 4-7, Elaine is busy rehearsing for a new play about Mary McGowan, the world-renowned jazz singer and lead singer with the Clyde Valley Stompers.
"They were huge and she knocked Doris Day off the number one spot – hers is a fascinating story," said Elaine.
"She came back for one night only at the Theatre Royal in the 1980s, so the play is set around her going back to do that one night."
The play will visit the Lemon Tree in Aberdeen next year, but before then Elaine has to squeeze in her stand-up shows, panto at The King's in Glasgow, then begin filming the superb Scottish comedy TV series Two Doors Down.
She stars as life-long hypochondriac and loud-mouthed neighbour, Christine.
"I've to take off all my make-up, put on terrible clothes and a wig, but Christine is a wonderful character to play," said Elaine.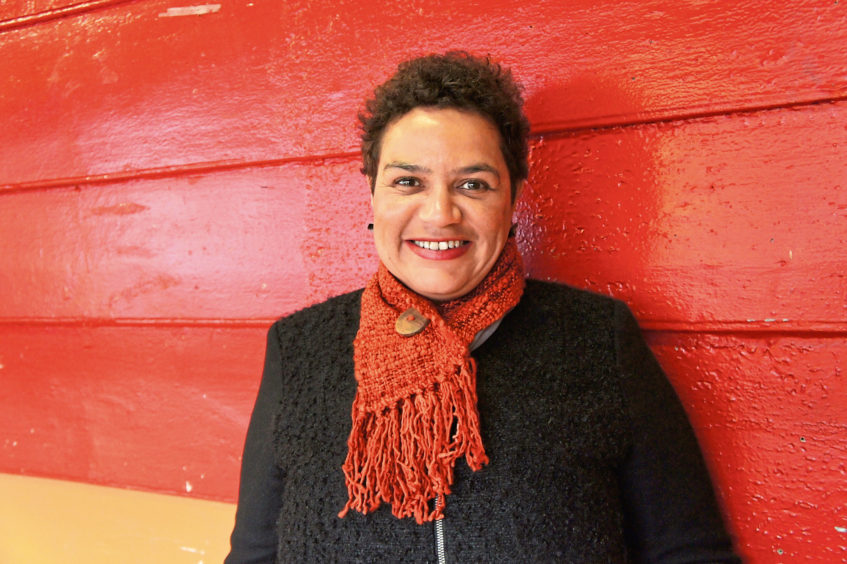 "The show writers are just fantastic and I'm fortunate in that they love writing for Christine and making her say and do outrageous things.
"We all like to think we're not like Christine, but more like the nice neighbours, Eric and Beth Baird.
"Alex Norton, who plays Eric, and Arabella Weir as Beth are superb, as without them being the pivotal centre of it all, the rest of us aren't funny and it doesn't work.
"We crack up laughing at the read through, but the time you've rehearsed the same scene until six o'clock at night it's not funny, but it is a joyous thing to be part of."
Elaine C Smith stars in Red Dust Road, which is at Eden Court from September 4-7. Shows include a BSL interpreted performance, audio described performance, captioned performance, relaxed performance and a pre-show touch tour. See www.eden-court.co.uk