As the country gears up for Halloween, Julia Bryce finds out what it takes to run pumpkin picking events of scale, and how to make your pumpkins go that little bit further.
Hosting pumpkin picking events cannot be easy at the best of times, what with a host of people to organise, pumpkins to cut before guests arrive and a farm to see to.
But organising one during a global pandemic is on a different scale. Yet, it is something many farmers, including Fiona Smith of Westerton Farmers, are taking in their stride.
100 years of farming
Based in Laurencekirk, Westerton Farmers is a part of Cairnton Farm and is a family-run operation which has seen four generations work at it. Celebrating its 100th year in business this year, Fiona and her dad, David Gammie, as well as the team, are looking forward to welcoming guests to their harvest market and pumpkin picking events which take place next week.
To ensure the safety of those attending, everyone interested must book a spot ahead of the event by purchasing a ticket online.
She said: "Normally in the Easter holidays we host an open day on the farm but we weren't able to as a result of the pandemic. We usually take the kids around the farm, show them the fields and explain why and how we grow things. We'll usually have some animals dotted around the farm, too.
"In October it is all about pumpkins and our harvest market where we get local producers involved so they can showcase their food and we can celebrate what the area has to offer.
"This year we've also introduced after-school sessions due to the demand, and also to accommodate numbers as we'll only be allowed to have so many people on site at the one time. We find that both the kids and the adults love being on the farm.
"We'll also have a small plot for picking your own tatties as well so everyone will be able to see how and where the tatties we sell in the shop come from."
Keeping pumpkins happy
But how long does it truly take to grow a pumpkin? And how can we make them last longer?
Fiona believes by letting nature do what it does best and ensuring it has enough space, any pumpkin should fare well in Scotland.
She said: "Inside there's loads of seeds, so for those who are carving their pumpkins and have got the flesh out, you can then take the seeds and dry them out for a bit. We use small trays initially when growing them, and we also use compostable pots on the farm which we can plant straight into the ground as they just degrade when it roots.
---
The life of a pumpkin…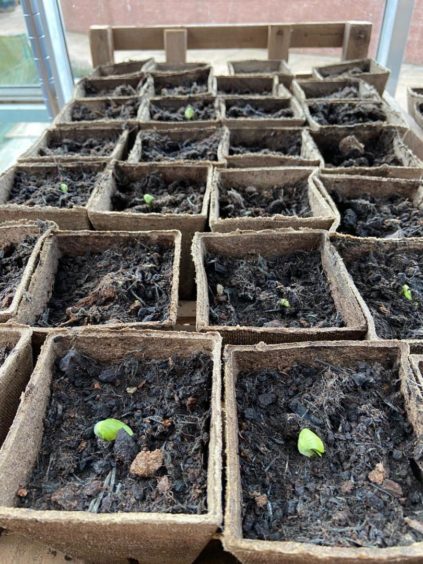 ---
"We keep them in a greenhouse for a bit as they need to be kept warm and they love the sun. Once the plant gets a bit bigger and has two different shoots of leaves, that's when we take it and plant it. They need to be in a sheltered spot but also need plenty of room to grow so they can branch out. We plant around May time and will harvest around October time – and in time for Halloween.
"We plant our pumpkins on a bed in the field where they will stem out all over our fields and when pollinated by bees, will produce flowering orange fruits. They have male and female flowers so the bees pollinate them all. The pumpkin will then grow and grow and grow and it is really up to each individual when they cut it off – whether you want a really big one, or smaller ones. When you're happy with the size, you can cut it off."
Variety is the spice of life
With a variety of pumpkins up for grabs at their events, Fiona says that each variety can prove popular with different audiences as some want an original Jack O' Lantern style – the big orange ones – while others prefer mini munchkin pumpkins instead.
"Pumpkins are really viney fruits and you can get loads of spindly bits on them which can grow for miles across the patch. They are the wheels of Cinderella's carriage in the Disney film," said Fiona.
"It is actually the sun's heat which gives it that lovely orange colour, and it can still get colour once it has been removed from the plant itself."
"We've got the Jill be Little, Jack O' Lantern which is your typical Halloween one, we've got one called Goosebumps which is really warty and is also a great Halloween one as it looks fantastic. There's a squash variety called Crown Prince another called Metro and Hunderedweight which is a huge, huge pumpkin."
Cooking
And although many people attending the events are looking for pumpkins to carve and leave out on their doorsteps for trick or treaters, there are a few who like to take them home and use them as decorative items, too.
She said: "If you don't carve the pumpkin or break the skin they can last for months and months under the right conditions. If they were inside your house where it can be really hot they might not last as long, but on a doorstep they would be absolutely fine. You can easily be eating squash well into February time so it just goes to show how versatile they are."
Grown organically
Passionate about letting nature take its course, Westerton Farmers don't add any chemicals or pesticides to their patches to ensure the product is as organic as can be, but do use them on other crops.
Although not certified organic as a result of this, Fiona says the produce is "as good as" due to the team nurturing the fruit and veg on the farm naturally.
"There's so much you can do with a pumpkin. On our farm we don't use pesticides, chemicals or artificial fertilisers for our fruit and veg patches so they are as organic as they come. We're not a certified organic farm yet because we use chemicals on our crops, but all the fruit and veg basically is because we don't use anything on them.
"When it comes to cooking with pumpkin, there's loads you can do with the flesh like making soups such as pumpkin and coconut, you can roast the pumpkin, make pumpkin curries, you can put them into a roast vegetable tray.
"The seeds themselves are edible and very tasty and you can add them to muffins, in baking, and to your cereal. You would just wash them on a tray and leave them out to dry. You could always pop them in the oven to dry them out. The skin itself isn't edible so you'd pop that into your food waste bin, but everything else is."
Keeping it in the family
A family business, Mathew, Fiona's two-year-old son has plenty of time to decide whether he wants to follow in his parents footsteps, however, if he does want to become a farmer the biggest decision will be trying to figure out who's farm he will work on – his mum's or his dad's.
With Fiona's husband Douglas a farmer, too, the duo are well suited. Specialising in beef, Douglas' family own another local farm not too far from Westerton Farmers.
"My family bought Cairnton Farm 100 years ago this year. We're now on the fourth generation of farmers here. My dad used to farm alongside his brothers but around five years ago my dad and I decided to set up on our own and Westerton Farmers was born.
"On the farm we grow malting barley for whisky and distilling and we also grow wheat. We have some grassland seed potatoes which eventually go on to make crisps, we have ware potatoes which will end up on your table; like baked potatoes, we have our vegetable patch for the spud hut and we also have a small acreage of daffodils.
"It's a real family business and we're in a very unique situation as both my husband and I are farmers, but, we farm separately. I work alongside my dad here and Douglas works with his mum and dad at Drumsleed where they've got a herd of local cattle. They sell their beef locally and we also stock it at the spud hut and you'll find it at their shop over on their farm as well."
For more information about the event at Westerton Farmers, click here.
---
Other locations where you can go pumpkin picking in the north and north-east…
---
Loch Ness Pumpkins – Corrimony, Glenurquhart, Inverness
Located in Glenurquhart, this pumpkin patch will welcome a whole host of individuals from near and far.
As well as pumpkins of all sizes ranging from £3-£12, there will also be a kale maze with a pumpkin hunt, bale stacks to play on, lots of photo opportunities, hot food and autumnal-themed snacks.
No dogs are allowed at the patch and everyone looking to head along must book a session in advance. It is advised to wear warm clothes and waterproof footwear.
The pumpkin picking events run from Wednesday Oct 21 to Saturday October 31 -however dates and times vary. Tickets for the sessions are available here.
---
Wynford Farm Park – Aberdeen
Hosting a Halloween Spooktacular from until October 31, the team at Wynford Farm have plenty to keep kids and families entertained. From a wicked walk-through event to pumpkin caving kits and Halloween sticker pads, not to mention tasty Halloween-themed treats and the chance to pick your own pumpkin, Wynford has it all.
If you are looking to visit be sure to book a spot first here. Admission costs £8.95 for kids under 16 and for adult tickets are priced at £7.45. Infants under two can enter for £2.50.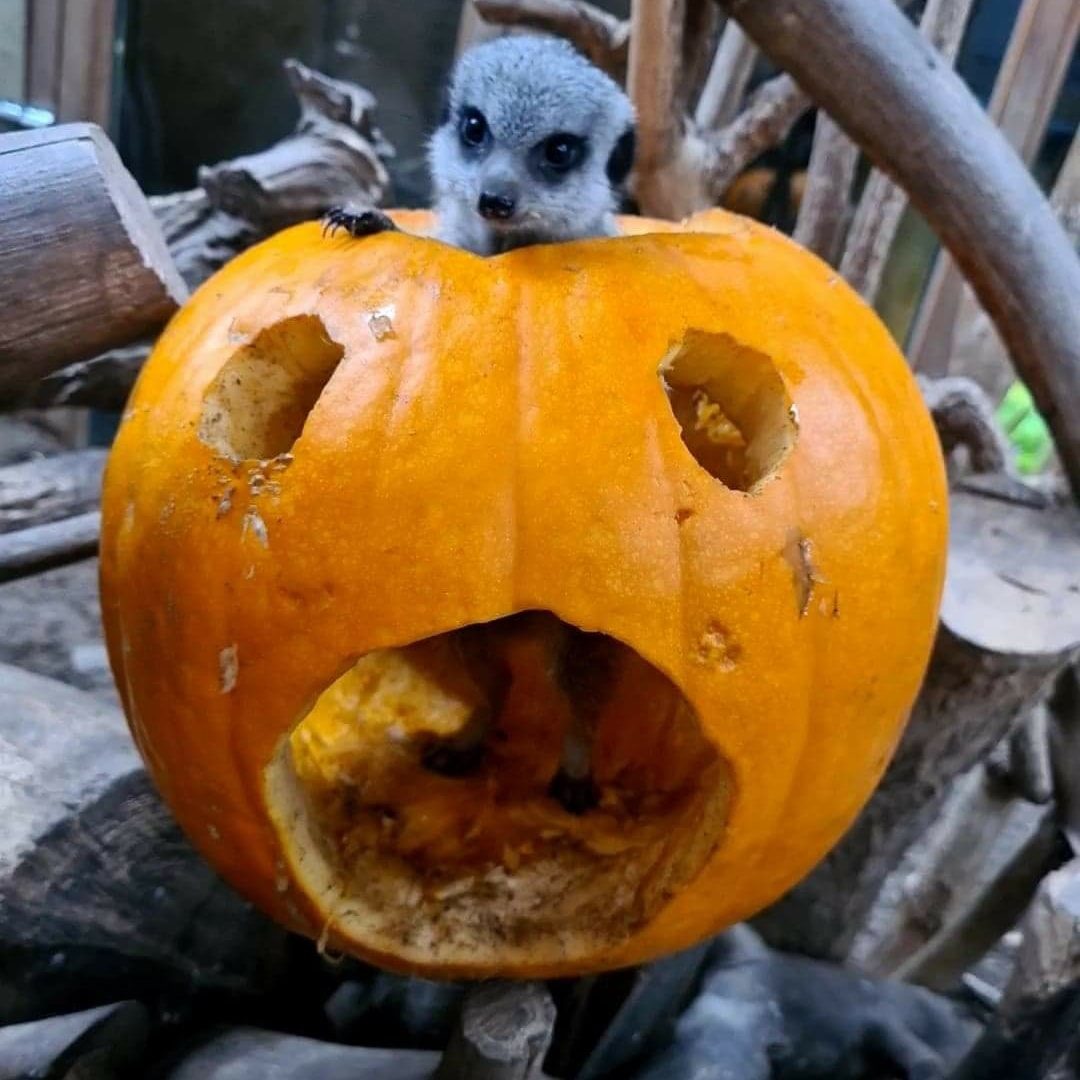 The Fairy Woods at Fedderate – New Deer
This pumpkin picking event is also sold out, but for those lucky enough to get tickets, you will have a limited time of two hours at the patch.
There will be staggered start times in place to ensure social distancing and there will be a limited amount of people on site at the any one time
Overflow car parking is available at the farm at the end of the farm track and will require a short walk past the castle.
Guests will be provided with torches for the evening start times but these must be returned to be cleaned for the next day. There are also four fire pits areas and tea, coffee, hot chocolate and s'mores will be available to purchase. The children's are included in their ticket price.
---
Udny Pumpkins – Udny, Aberdeenshire
Proving extremely popular once again, Udny Pumpkins' events have now all sold out.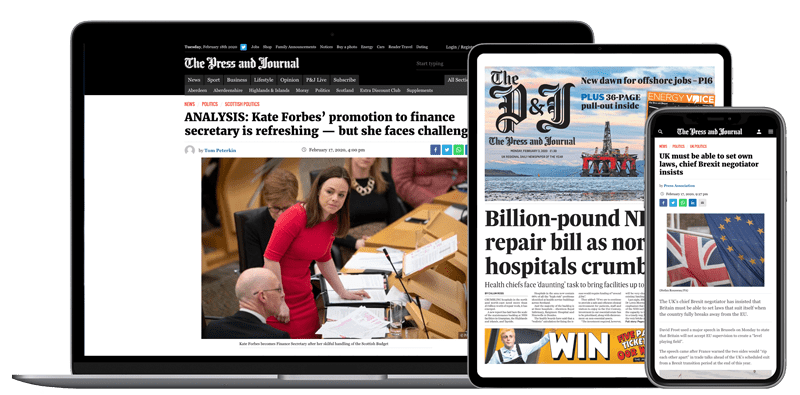 Help support quality local journalism … become a digital subscriber to The Press and Journal
For as little as £5.99 a month you can access all of our content, including Premium articles.
Subscribe