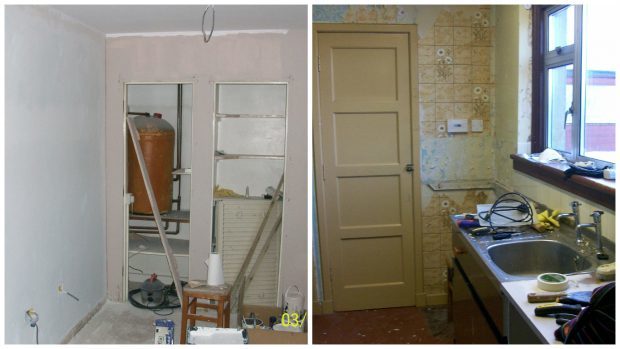 When they were looking for a house they could do some work to and make into a home, Lisa, 33, and Sandy Barclay, 44, came across 69 Kingsfield Road in Kintore.
The couple bought the house in December 2009 and moved in June 2010 after renting in Inverurie. The two-bedroom house was a great opportunity for a renovation project and to make it into a home to suit them, and now their two-year-old daughter, Eva.
Lisa, who works in communications, said: "When we viewed the house I could imagine us living there and how we would put our own stamp on the place.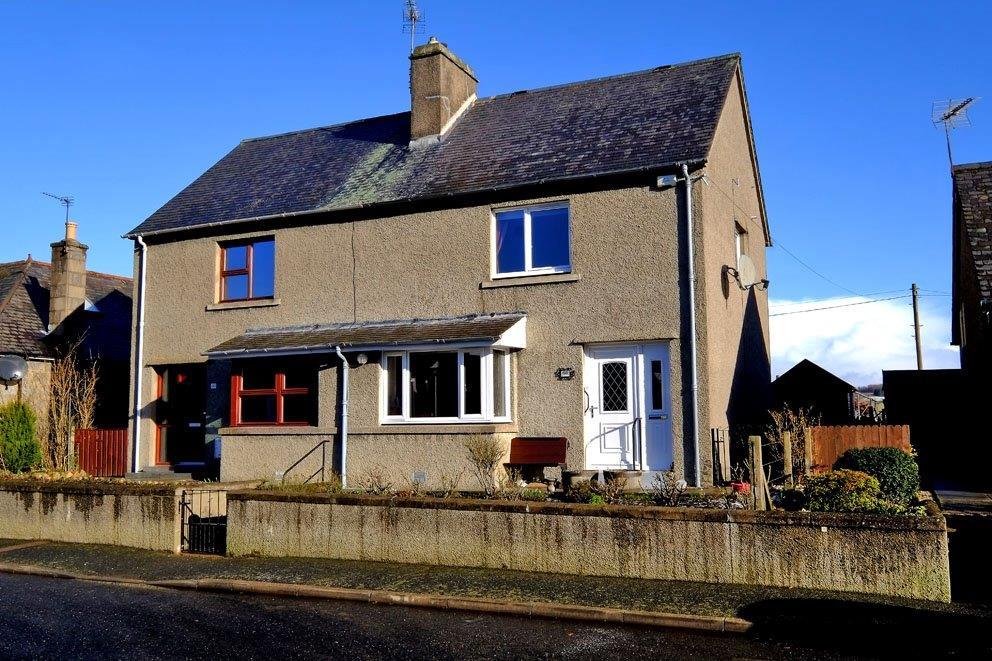 "It needed modernising throughout, from the doors to the kitchen. We lived with my parents in Inverurie for six months and every spare moment was spent at the house. The local takeaway coffee place got a lot of business over those few months until we got our kitchen operational."
Sandy, who works in accounts, said: "My brother-in-law has a joinery business and I think when he initially offered to help us he had no idea of our great plans.
"We couldn't have done it without him, and our parents who also put in the hours painting and decorating."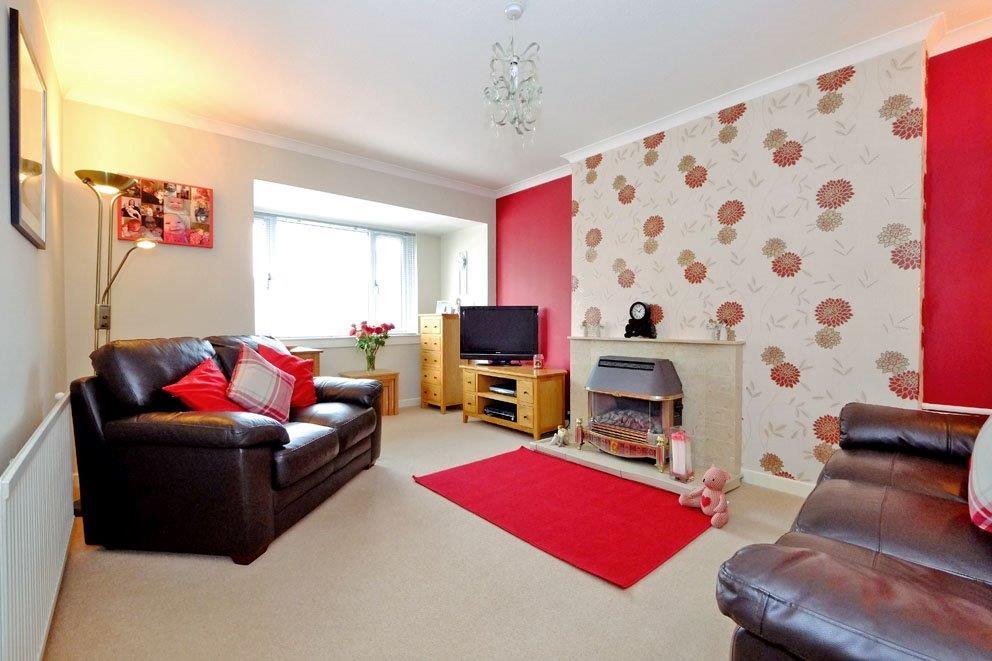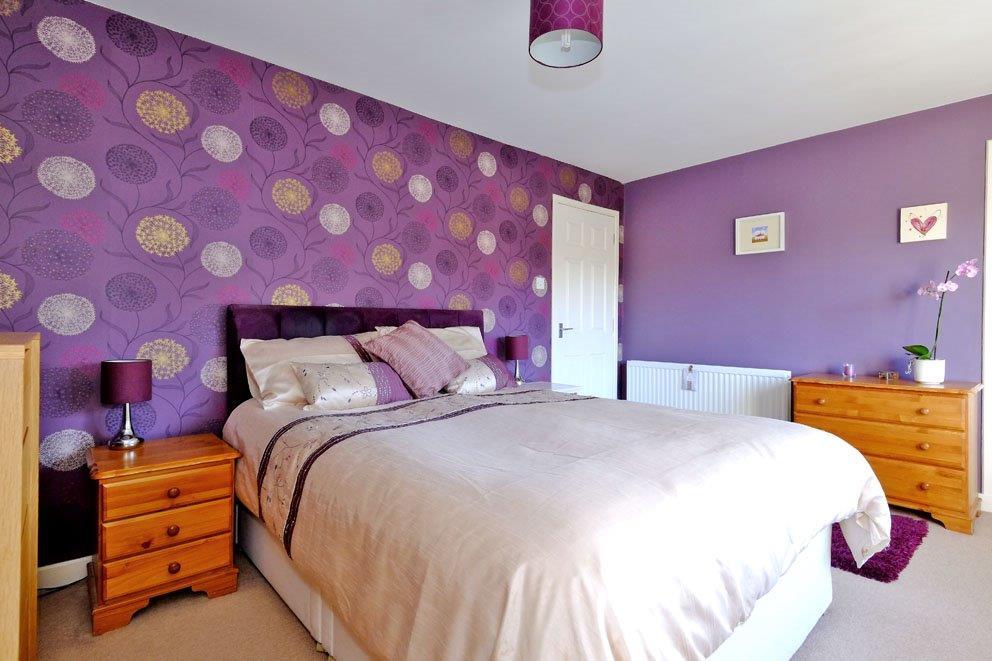 The house, now on the market for more than £175,000, was built around 1960 for the public sector, such as military or police personnel. Nearly every room has been renovated by the Barclays, including putting in fitted units in the dining-kitchen room.
The kitchen shares the ground floor with the lounge, which has been decorated with a warm feature wall and has plenty of space for lots of comfortable couches.
"I really love the lounge and the fireplace feature," said Sandy.
"It's really cosy and brings a central focus to the room."
The house seems larger than it looks, opening out like Dr Who's TARDIS, with two good-sized double bedrooms and a shower room upstairs. The front bedroom has deep over-stair storage cupboards and the second bedroom has a large wardrobe unit included.
"We opened up space, plastered walls, roofs and tiled," said Sandy.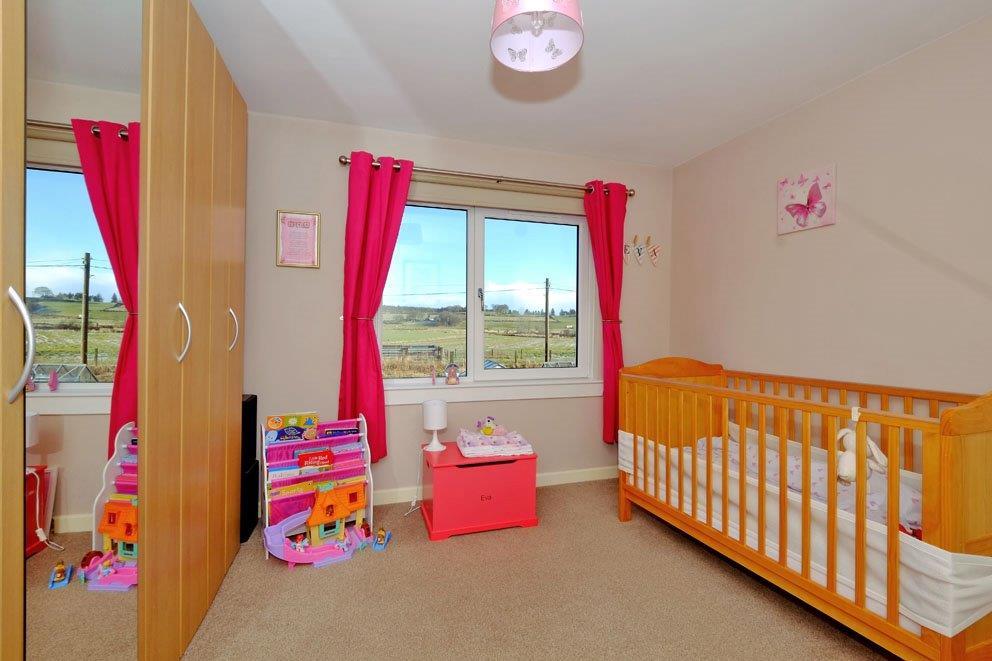 "We painted and hung new doors in every room and replaced all external windows and doors. We even re-felted the shed roofs."
Lisa said: "We've put such a lot of love and hard work into transforming the house and it's been a great wee family starter home for us and has suited the three of us perfectly."
The family are now on the hunt for new memories, and an extra bedroom, but Lisa will miss the house because of all the hard work and long nights it represents – turning it into what they wanted it to be.
She said: "I remember stripping wallpaper in the kitchen. There were layers of the stuff and it was beginning to feel like a thankless task.
"The snow was 'dinging down' outside and Christmas music was on the radio, I think it was the Pogues' Fairytale of New York.
"I remember thinking to myself: 'oh my God, what have we taken on here?' Fast-forward four years to December 2013, the same song came on the radio, but this time it was 4am and I was sterilising baby bottles. It made me laugh at the memory and how far we've come."
Kintore is a place they have loved living in, with a close community around them. With evening events in the local hall, a new pub and plenty of shops, there is plenty to keep a family happy.
Lisa said: "It is a lovely street, quiet and very family orientated. Everyone looks out for each other."
The house has gardens to the front which have shrubbery and a paved pathway. At the back it is fully enclosed and there is a patio area where the grown-ups can soak up the Scottish sun.
"I really like the quirk of having a grapevine in the greenhouse," said Lisa.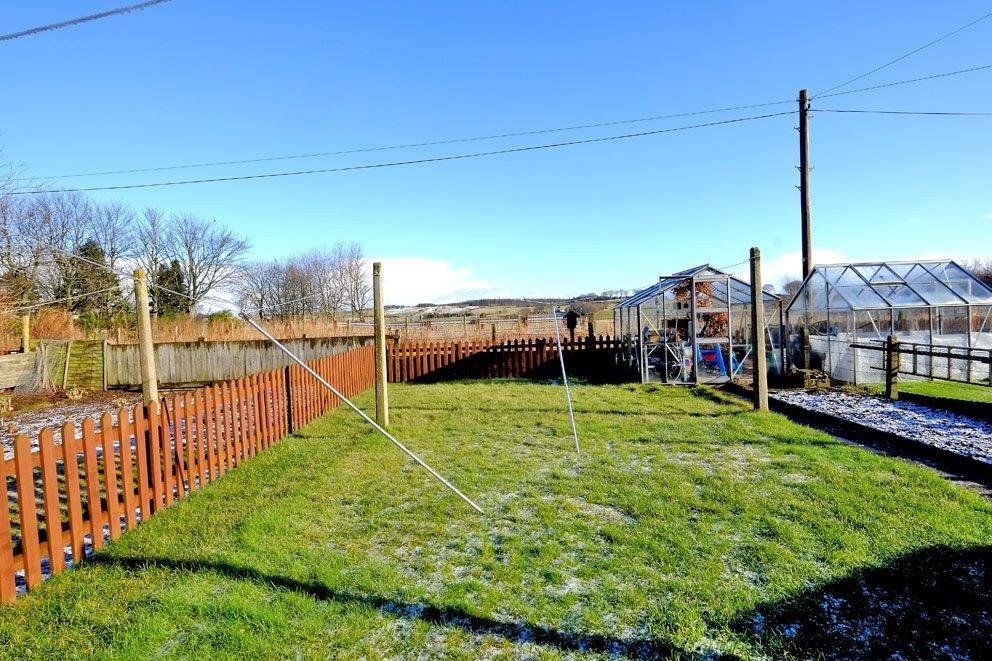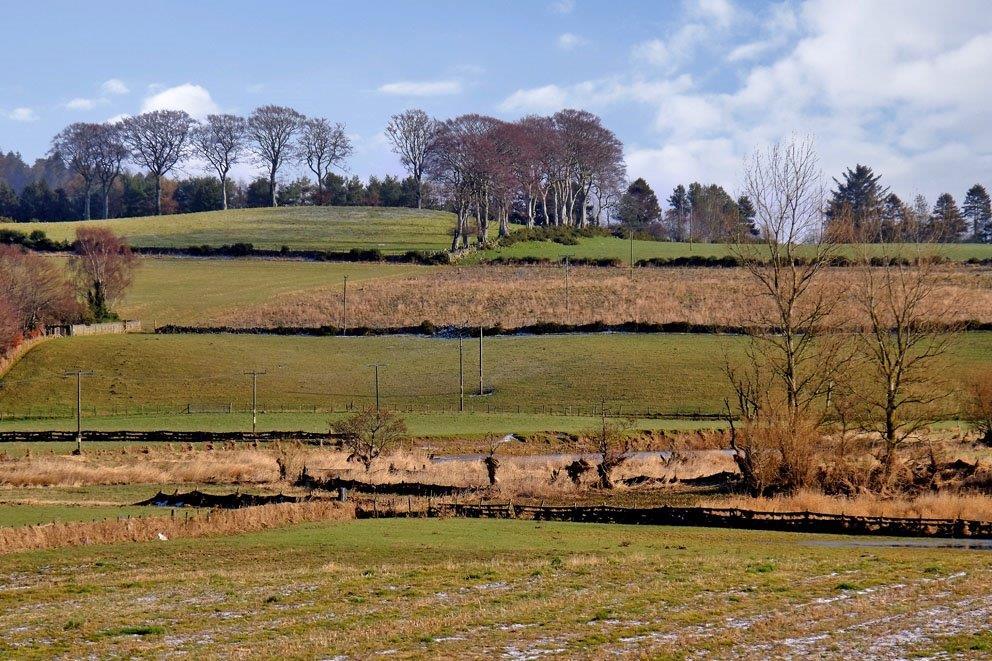 "My grandad had a grapevine in his greenhouse, too, and I remember it vividly as a child, especially picking the ripe fruit in summer.
"I really like the fact you can sit outside, weather permitting, and enjoy the scenery. There is a cracking view of the golf course out the back too.
"We also decided to put more turf down so there would be more room for Eva to play. There is also a sweet little bench out the front that we have kept. We decided to keep the sheds too, plenty of room to store kids toys, of which there are plenty.
"The street is in a lovely setting and we often see wild rabbits and pheasants in the fields. We've also come across a few hedgehogs and even a frog."
Contact Ledingham Chalmers on 01224 632500.