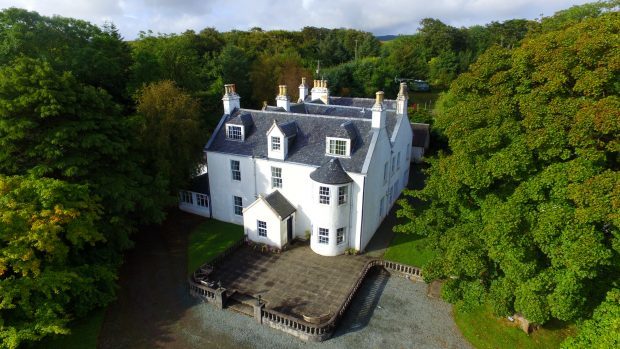 Neil and Rosemary Colquhoun, who are both in their late 60s, have owned Greshornish House on the Isle of Skye since 2004.
The building has a fascinating history behind it – there has been a property on the site since the 12th century.
The earliest part of the house itself is the back which is from the 1700s, but the couple have since discovered a bit in the middle of the house which could date back earlier than that. The front of the building is Georgian and the additions in the middle are Victorian.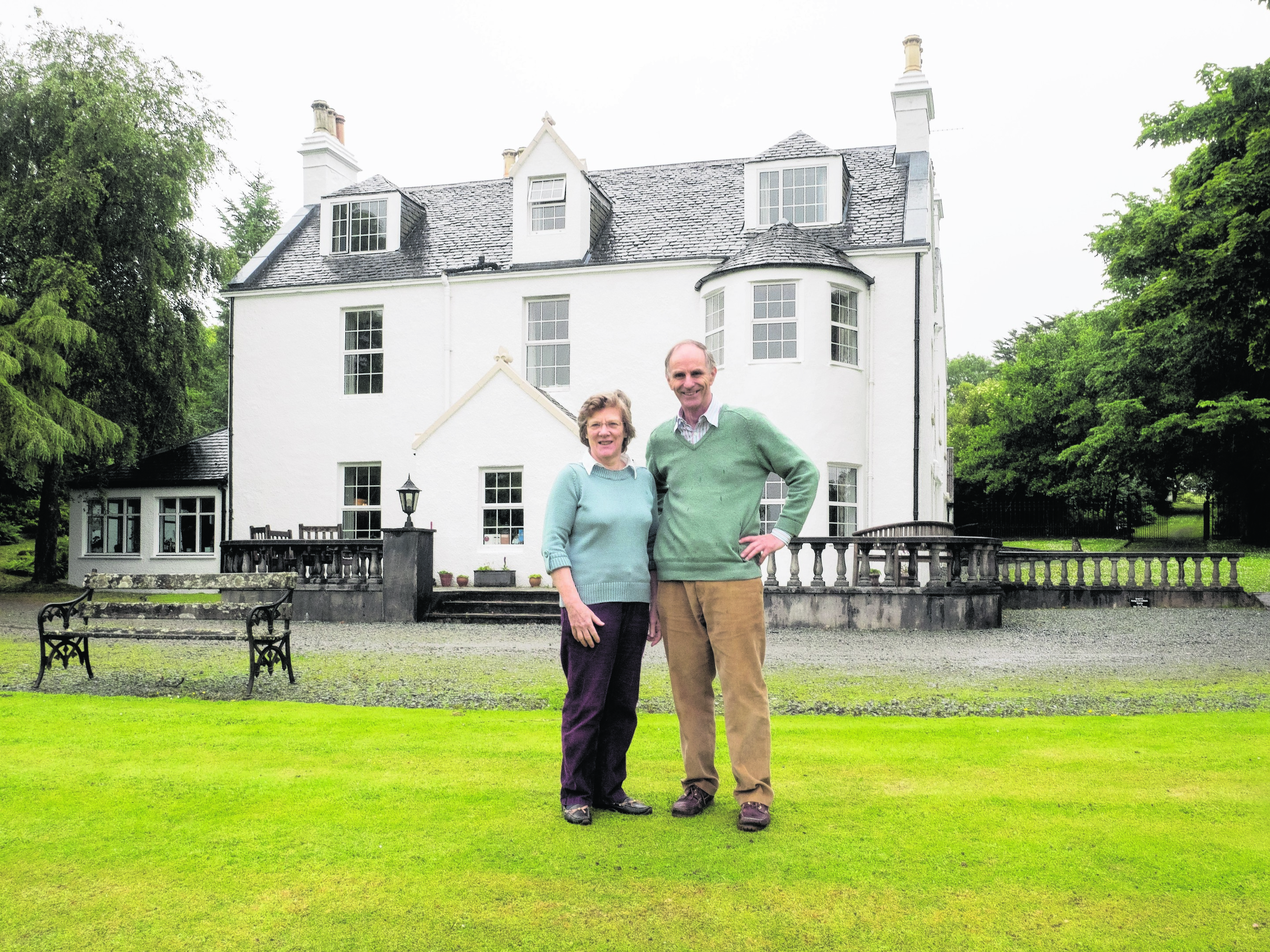 The Colquhouns have done a lot of work on the building in their time there, both on the basic structure and the interior design. Rosemary used to run an interior design company, so she wasn't a complete stranger to the task.
"When you say interior design, everybody thinks that's fabulous, but when you're spending other peoples money then it is much easier to work with budgets," said Rosemary.
"When it is your own money and it is your own retirement pension pot then the implications are slightly different.
"We are still at it. It's an ongoing programme."
The house is 17 miles away from Portree, and has nine and a half acres of grounds. It is situated in sweeping lawns and has everything you would need in a countryside retreat, including two kitchens, a conservatory, a billiard room and a tennis court.
There are a number of boating and storage sheds and a slipway, so anyone with water sport interests could take advantage of the house's loch-side position.
Rosemary said: "We were looking for a venue where we could do an education programme which was to help A-level students who had fallen off the rails and needed to be refocused.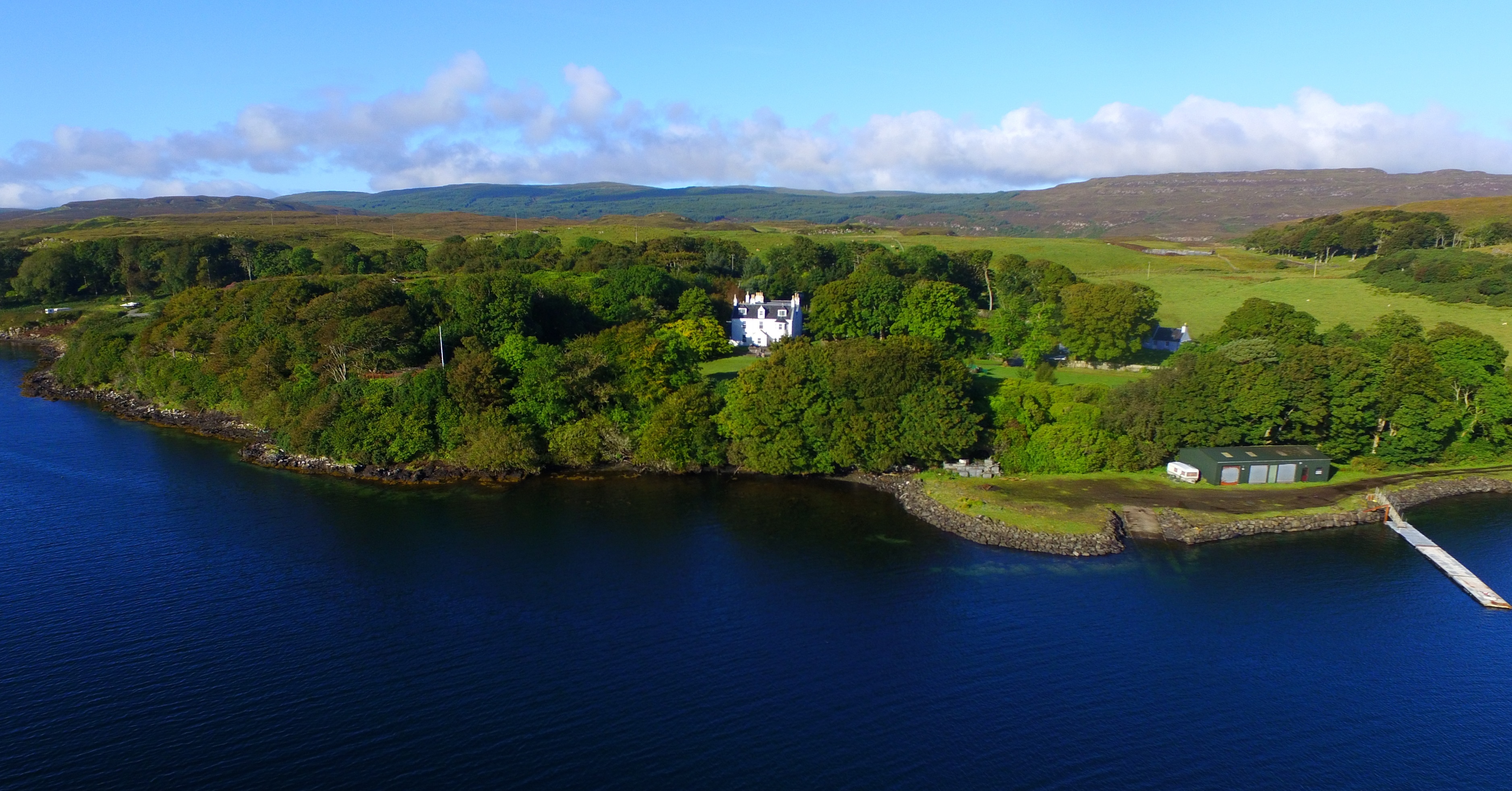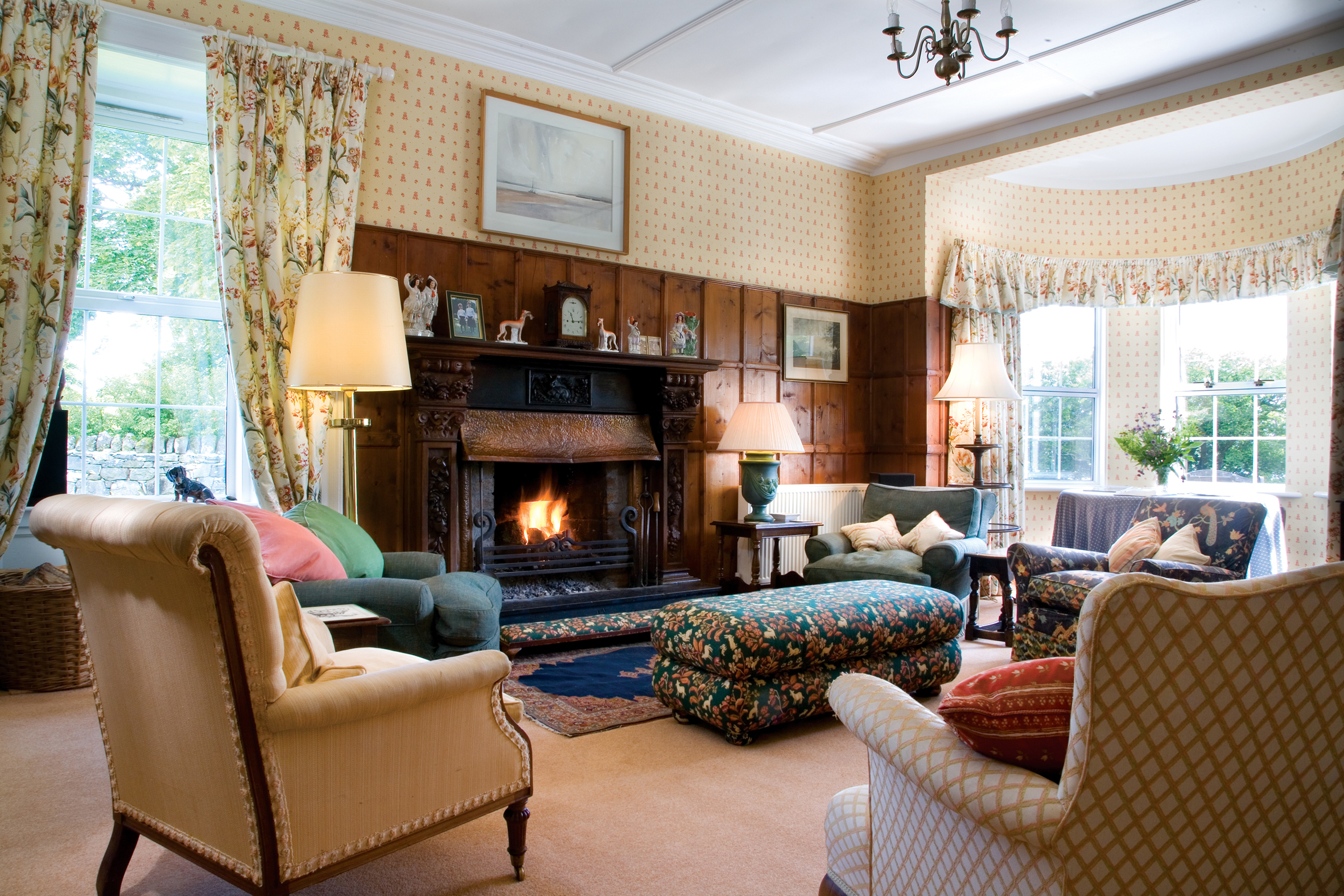 "In a sense it was like a wilderness experience. We were already familiar with this part of the world and we needed somewhere which would challenge youngsters in our care to a different part of life. The hotel operation was a foil for that to refocus them."
Red tape and paperwork made their endeavours difficult, so they now run the guest accommodation at Greshornish Hotel themselves. The 10 bedrooms all have some history behind them – one suite was once the elegant Georgian drawing room and still retains its original cornicing.
The Rum room was originally the music room and the marble fireplace is still a feature favourable for the cold island nights.
The original section of the house was built by the MacLeod's and it remined in the MacLeod family until 1959, so has a long history of being a family domain.
Although it is run currently as guest accommodation, it could easily be turned back into a large family home with a selection of exciting rooms to play around with.
Rosemary said: "It would be very easy to put back as a private house. We live here, it is our home.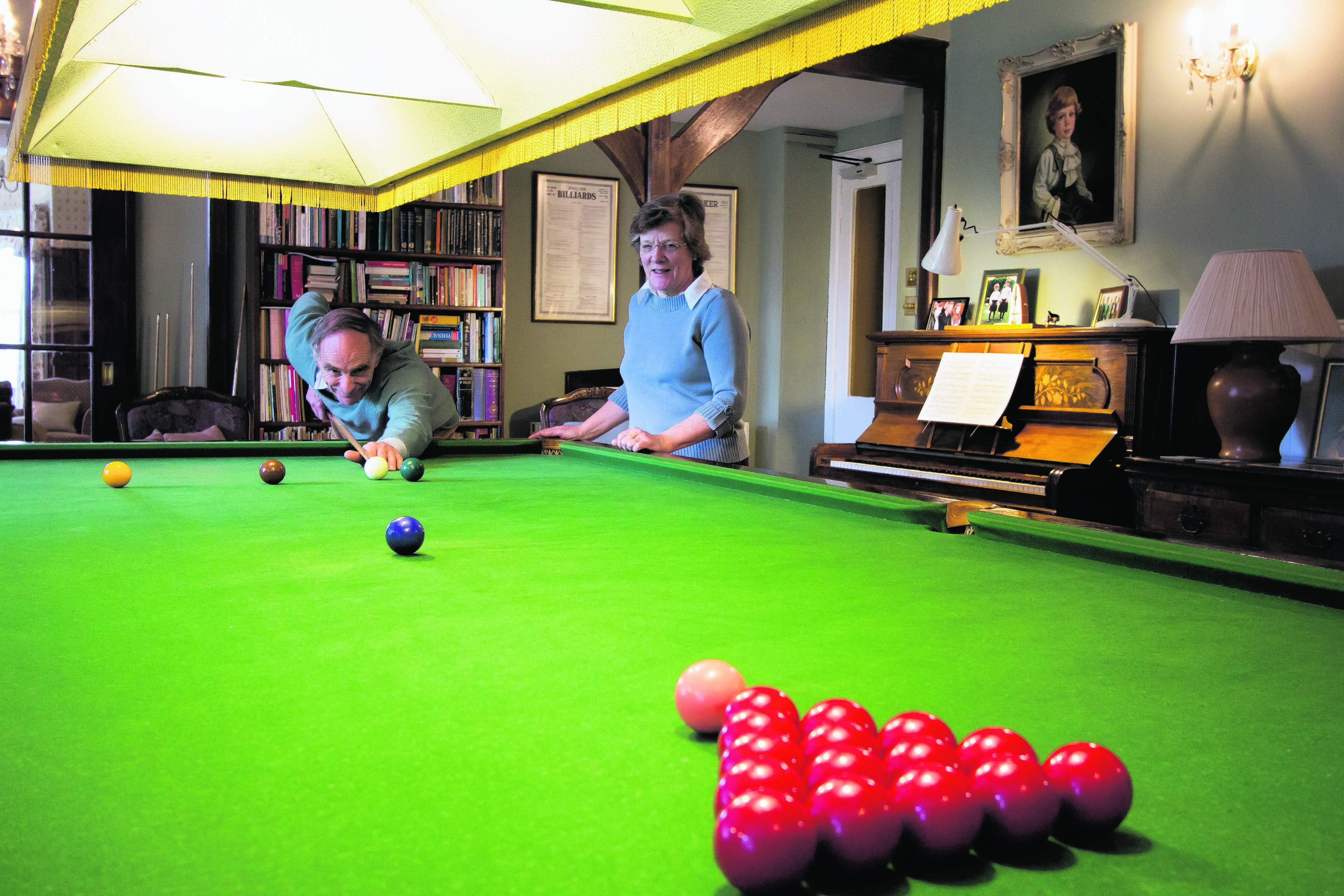 "I think we are going to miss everything because we have very much enjoyed it as a family home, as a place to live and as an area to live."
A panelled hall is the entrance of the house and leads to the drawing room, billiard room and morning room. The Victorian kitchens were converted in 2006 to become the main dining room while six en-suite bedrooms are on the first floor.
Two en suite bedrooms are on the second floor while two smaller bedrooms are reached from a rear staircase.
When they moved into the white manor house the couple had four bachelor sons. Three of them are now in the army and married with children and the youngest son currently works in Africa.
"We are finding that we are pulled in all sorts of directions and we are coming to the end of our time here," said Rosemary.
"Military careers have taken us from Iraq to Afghanistan to Sierra Leone and anywhere else in between, so it has been a fairly distracting life with the children."
The needs of their children and Rosemary's elderly mother mean the couple are selling Greshornish House for offers over £725,000.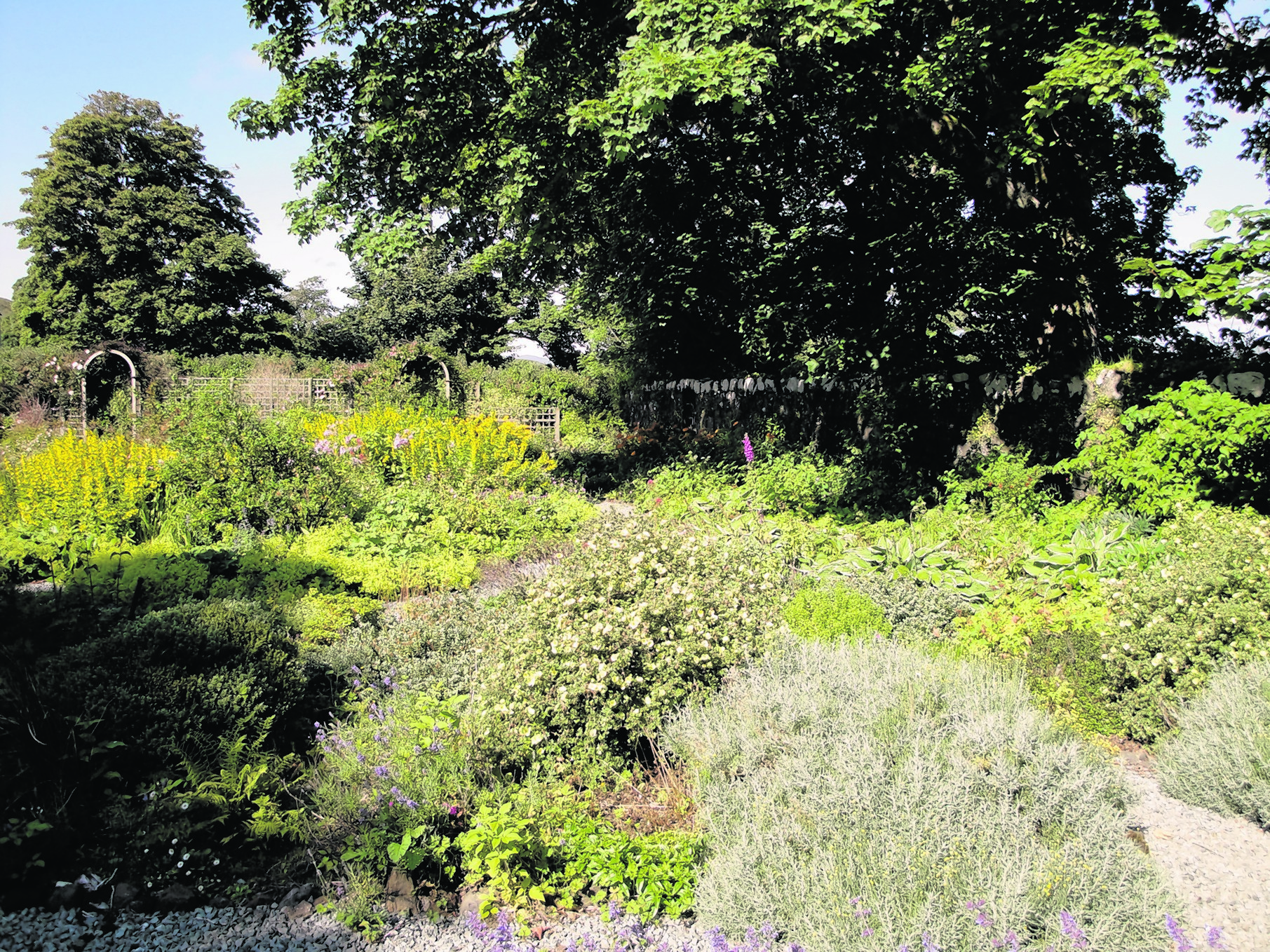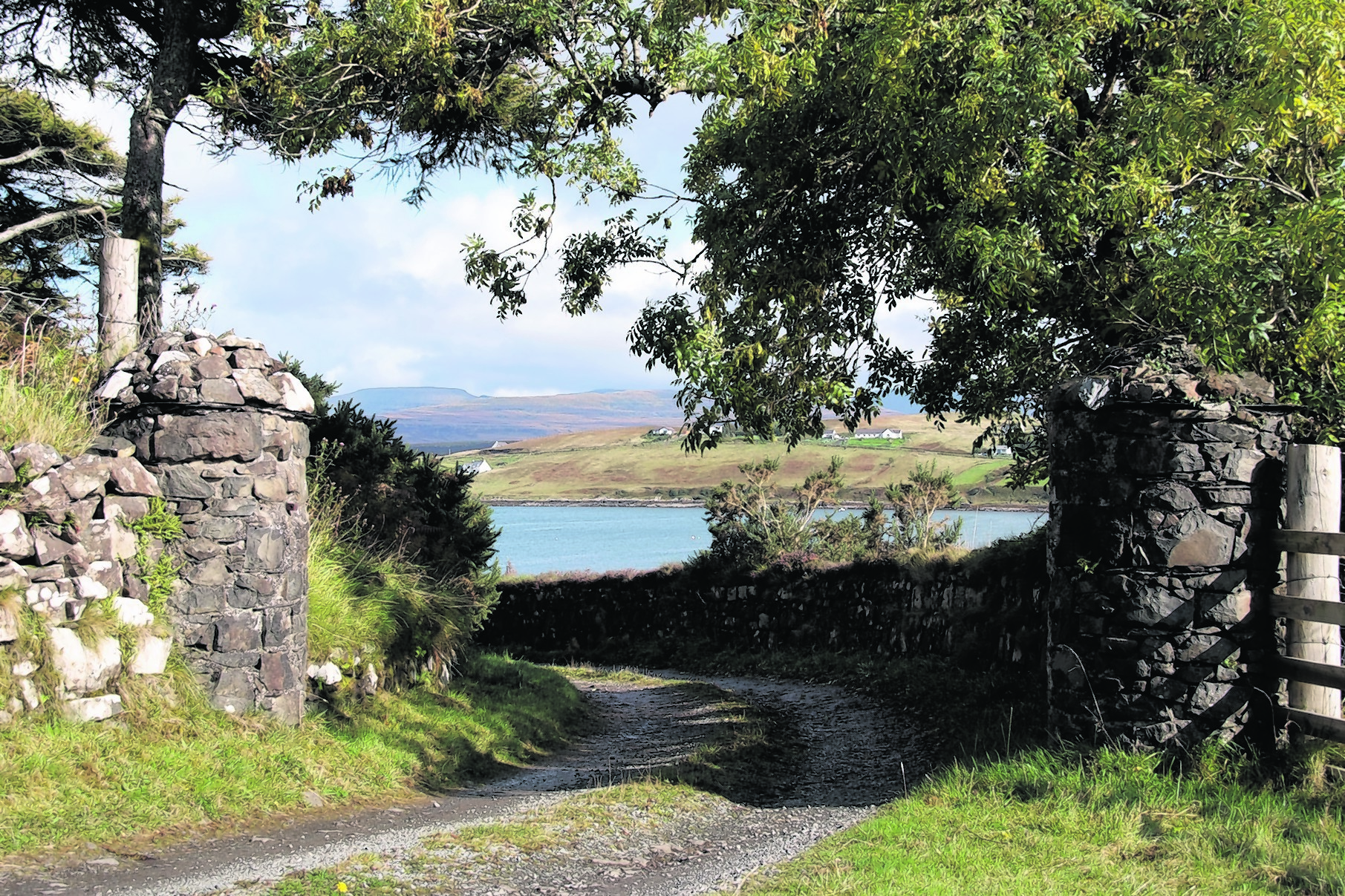 –
There is also a gardeners cottage for sale separately if someone wanted even more flexibility.
"We enjoy the house. It is an old house, it has a lot of character, it is a listed building and it has a lot of personal charm in itself," said Rosemary.
"It has a good atmosphere and is a comfortable family home which is what we were looking for."
Contact Knight Frank on 0131 222 9600.