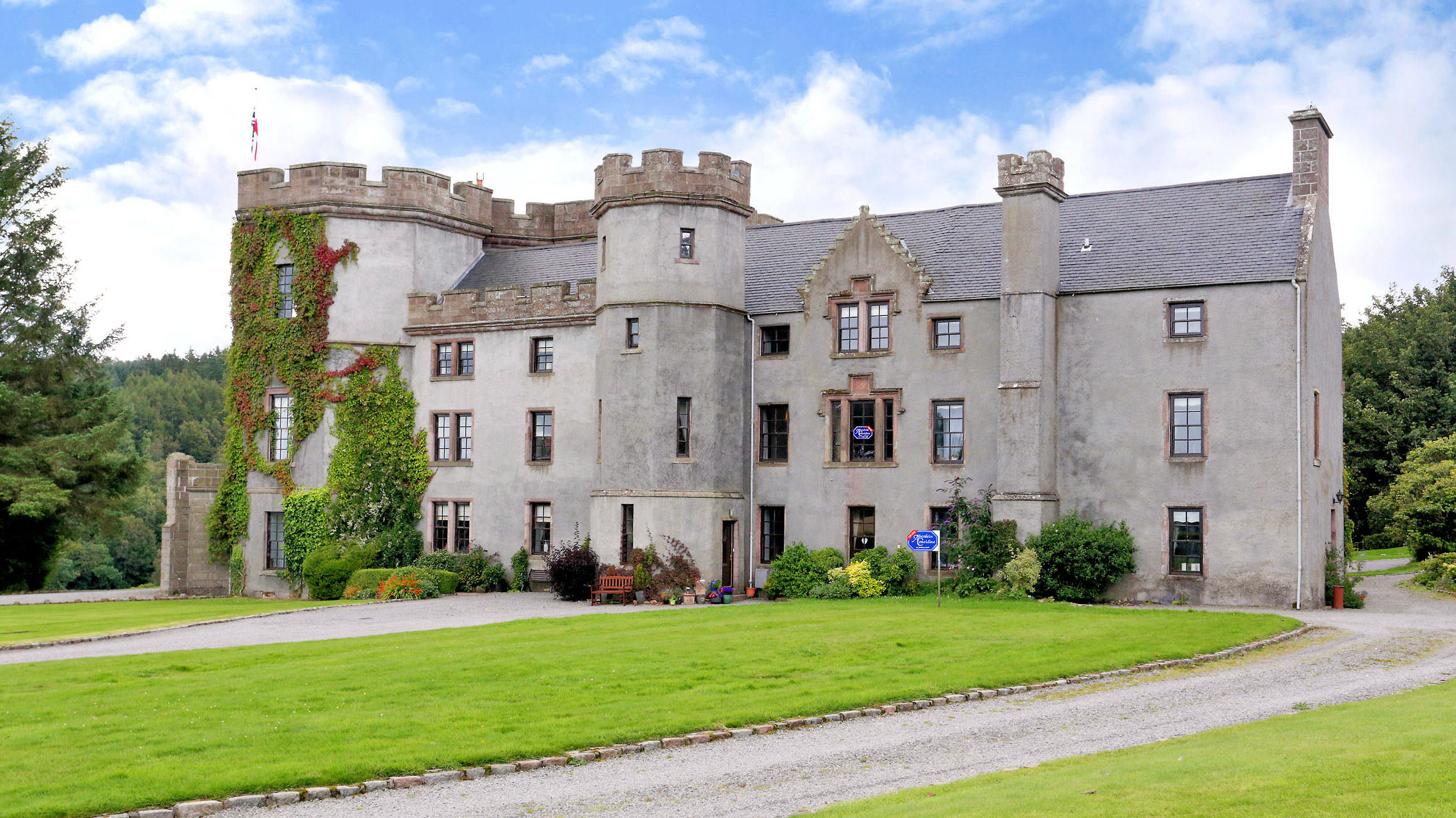 Let's face it, a castle is one of the grandest homes someone can ever have. It's elegant, it's historic, famous people might have stayed there and you have a turret – not many people can say they have that. It's a claim that I'm sure many people would be more than happy to share. But for some, it can be something that's not so easy to tell people about.
"I'm always a bit embarrassed to say that I live in castle because I'm not a showy person at all," said Sandra Rore, 35, who works as a GP.
"When I met my husband, Craig, we were going out for about four or five months before he found out. We were out with a group of friends and one of my friends told him."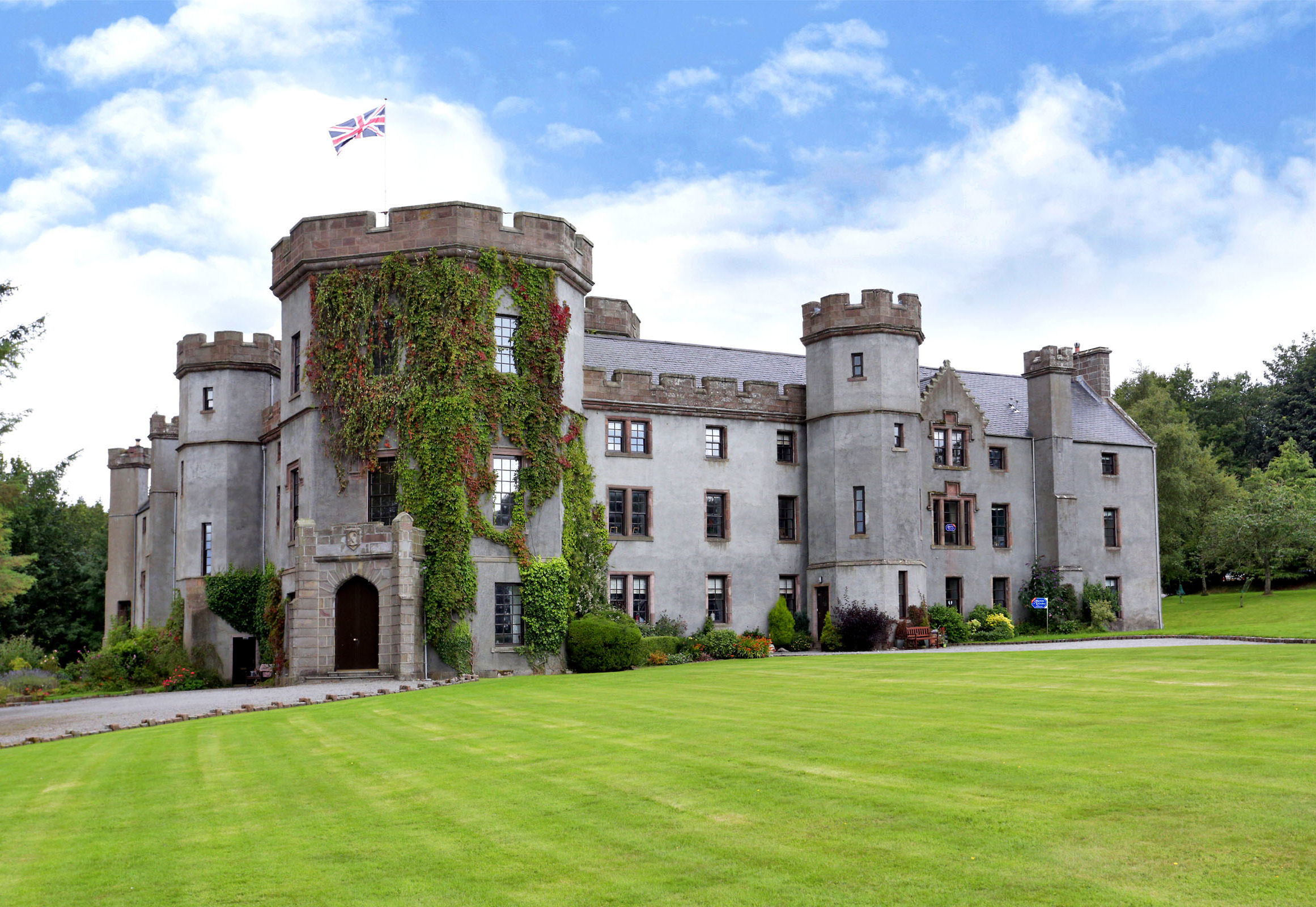 Despite her hesitance to disclose her elegant living quarters, Sandra said 6 Fetteresso Castle in Stonehaven has been a wonderful home for her and Craig. They have been joined recently by baby Oliver, now five months old.
Sandra bought the unusual four bedroom townhouse 10 years ago. She said that she hadn't set out to find any particular type of home and it was the location that was top of her priority list.
"I didn't want to live in a built-up area, I wanted somewhere rural," she added.
"I grew up in the country in Northern Ireland, so I was used to fields and lots of space. I don't do well in built-up areas. So this was just perfect.
"Lots of changes have happened since then. I finished my GP training and started working, I met Craig and we got married and then we had Oliver."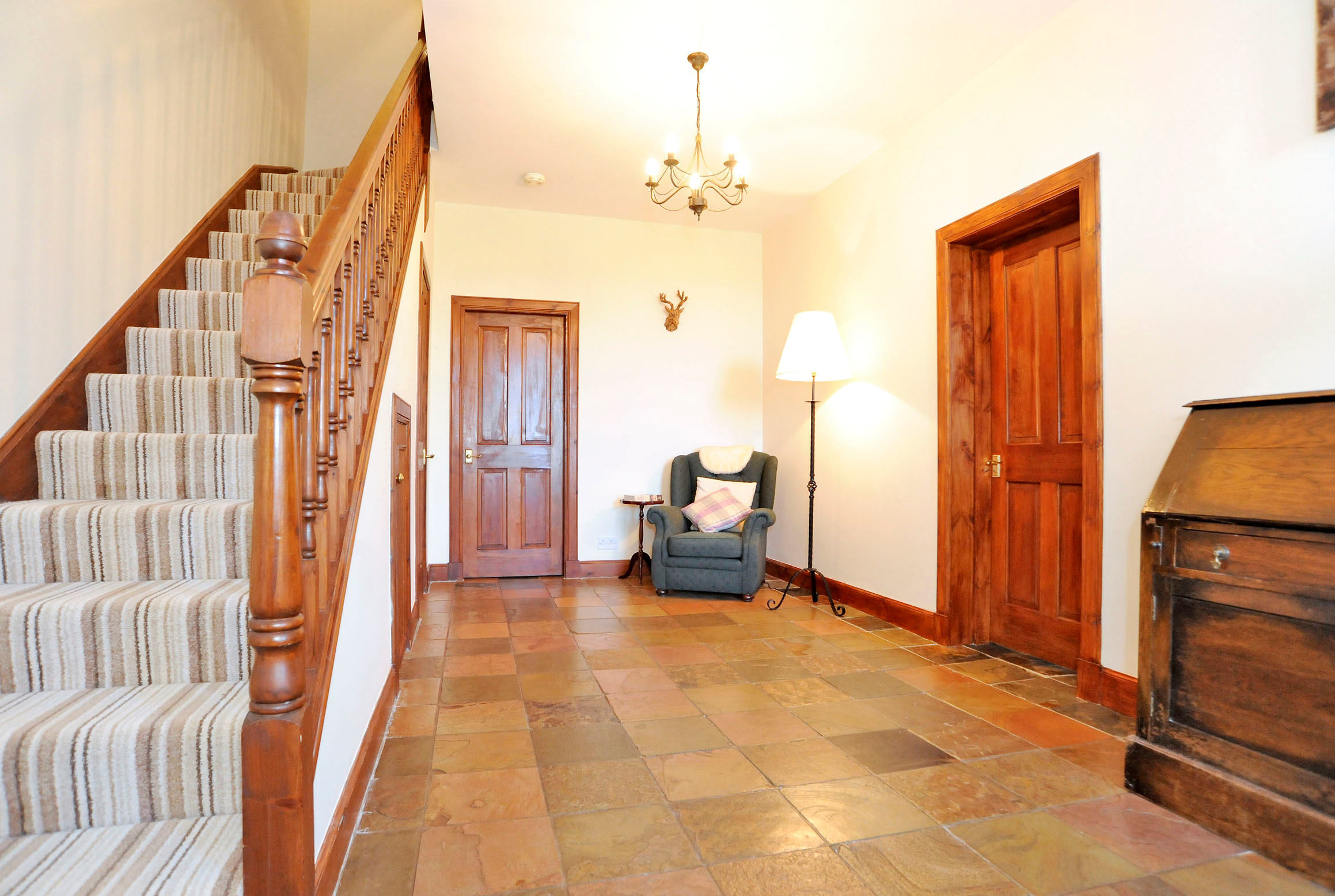 The house is one of seven individual homes, each with its own distinct character, that once formed Fetteresso Castle.
The castle's records date back to the 12th or 13th centuries and was, for a time, the seat of the 10th Earl Marshall.
There is also an apocryphal story that there was once a tunnel leading from the castle to nearby Dunnottar Castle. An extension was added to Fetteresso in 1808 by the Duff family, re-roofed in the 1950s and later converted sympathetically into seven homes in the 1990s.
During its history, it has also been a home for soldiers during World War II and was once a country house hotel.
There are many reminders of this home's vast history dotted around the Rore's home, complemented beautifully by modern interiors including a brand-new stylish kitchen.
Over the years, Sandra has tried to bring back more of the building's original character and charm as many of its traditional features were lost in the conversion. Despite having no experience in restoring old properties, Sandra said it has been fun making her home "more castle-y".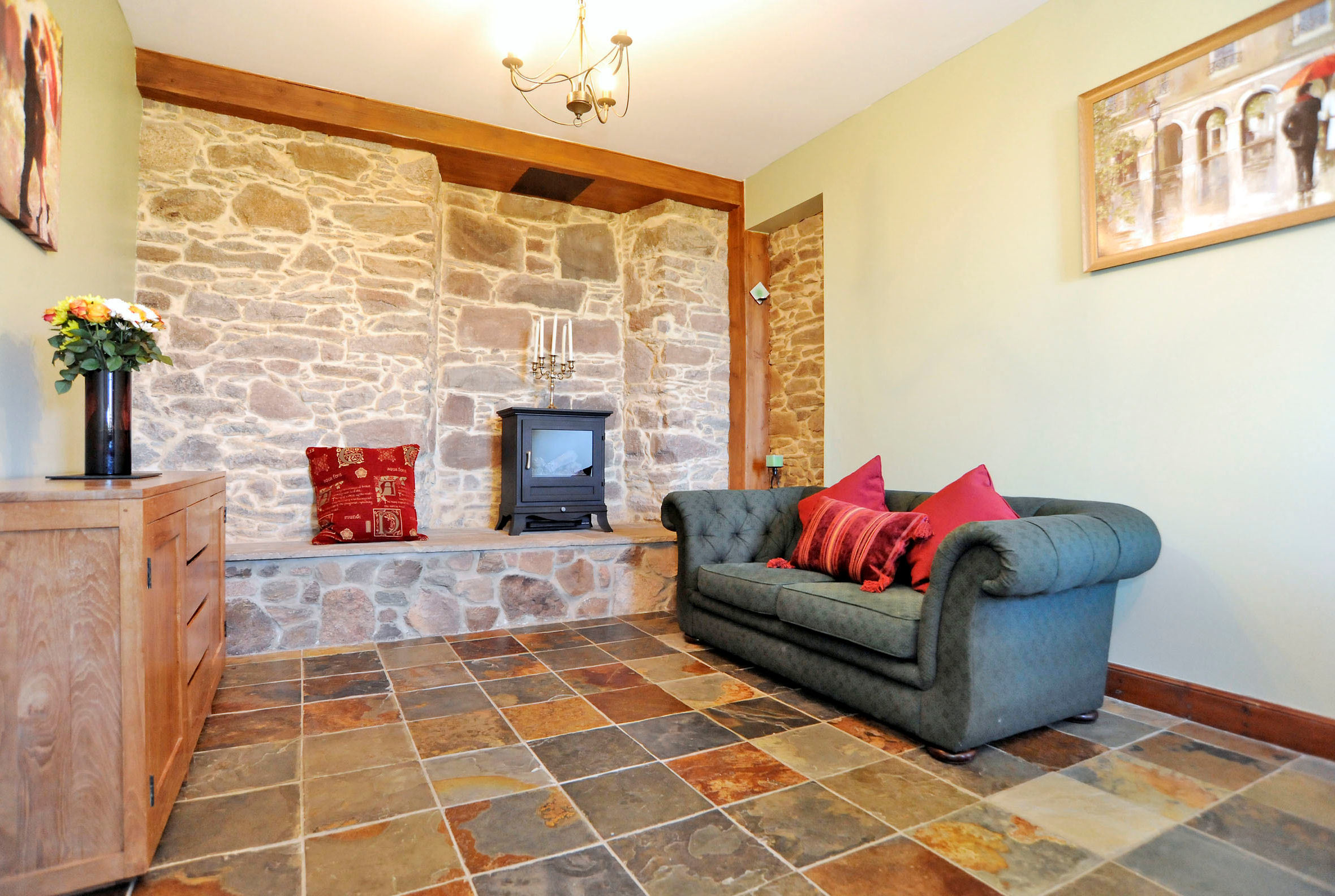 One room which has really been brought back to life is the lounge/dining room on the ground floor. A slate floor has been added and plasterboard has been removed to show off an exposed stone wall.
"When I took down the plasterboard, I didn't know what was behind it, so it was lucky it turned out so good," Sandra added.
"We've also put in a new kitchen, new flat roofs and new window panes. The house has been completely refurbished."
I was given a tour of Sandra's historic home, accompanied by the little prince, Oliver, and it is an absolute delight to walk around. Every room is filled with light and has some stunning features from the exposed granite wall in the dining room to a gorgeous feature fireplace in the lounge.
Some of the more quirky – and my favourite – features of the house include a turret room which is currently utilised as a further guest bedroom (complete with a circular bed) but would equally make a dressing room, and a wee surprise in bedroom two.
There is more than meets your eye in this room. After having a look around, I started to leave the room but was brought back in when Sandra opened a door I never noticed leading us to a lovely turret room with even more space up a staircase. At the top of the stairs, we found ourselves at the top of the turret with exposed stone walls surrounding us. It's a stunning spot that would make a great wine cellar or the perfect spot for a library/reading room.
"It's an absolutely lovely place to live," Sandra said.
"There is loads of space. When we got married, we left from here and when people see the pictures they are like 'wow, where is that?' and I have to say that's my home, which is a little embarrassing. But all our neighbours came to wave us off on the day, so I felt like a celebrity or princess or something. It was great.
"We both really like older houses, but where do you go after this? Having a turret is pretty cool."
Now the couple has decided to put their castle on the market and it could be yours for offers over £495,000.
Sandra added: "When we got married, Craig and I were really fortunate that we both owned lovely homes. But even though we have got married we still see them as my house and Craig's house and we think it'll always be like that. So we've decided to sell them both and start married life in a house that we both choose, so sadly we have to sell our castle.
"I think I will definitely miss the location and the neighbours. We have a lovely community here. I started a tradition of a summer get-together, so every summer solstice we have a barbecue.
"It is exciting times ahead, though. I might tell Oliver one day that his first-ever house was a castle, but I don't want him to get bigheaded," she said laughing.
Contact: Aberdein Considine on 01569 766166.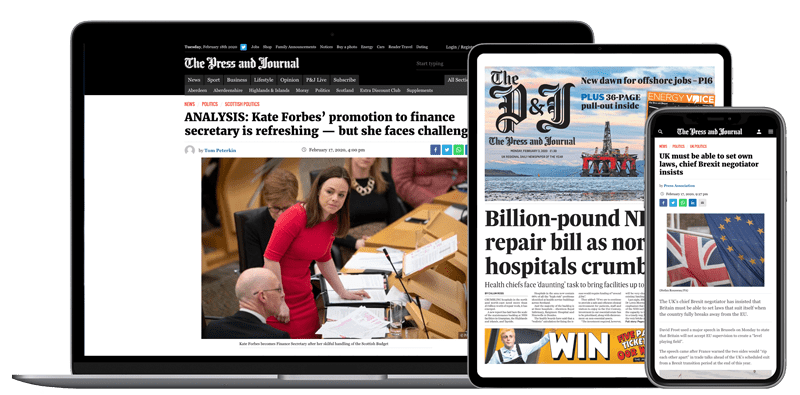 Help support quality local journalism … become a digital subscriber to The Press and Journal
For as little as £5.99 a month you can access all of our content, including Premium articles.
Subscribe